This blog is somewhat self-indulgent, so please bear with me! On the 16th of June, I entered my seventh decade on this beautiful world. I have been searching for gold in at least six of the spring times that have passed. Not the precious metal but crucian carp (Carassius Carassius).
I have always been fascinated with this beautiful small member of the carp family. Possibly because where I grew up in the South of England, virtually every pond seemed to have crucians in residence. These were very small and easy to catch fish, caught using a shore rod made from a tank radio aerial, a fixed spool, a crow quill float and bread flake. This could sometimes involve getting through holes in fencing to access these nectar-holding ponds in the early days! Not private fisheries but derelict mills or disused industrial yards with enclosed ponds. Lads will be lads! These small ponds are filled in now, complete with whatever lived in them.
I'm still addicted to this wonderful species. These days as a legitimate member of several different angling clubs, all of which have waters that contain crucian carp. I target these on different methods, depending on the size of the fish.
For smaller fish, I use the Cadence CP200 Whip with a 4×10 strung-out Stotts rig with a chianti style float on 0.012mm mainline tied to a 0.010mm hook length and a size 16 or 18 round bend barbless hooks. I'll often use maggots, soft hooker pellets or punched bread as my hook bait.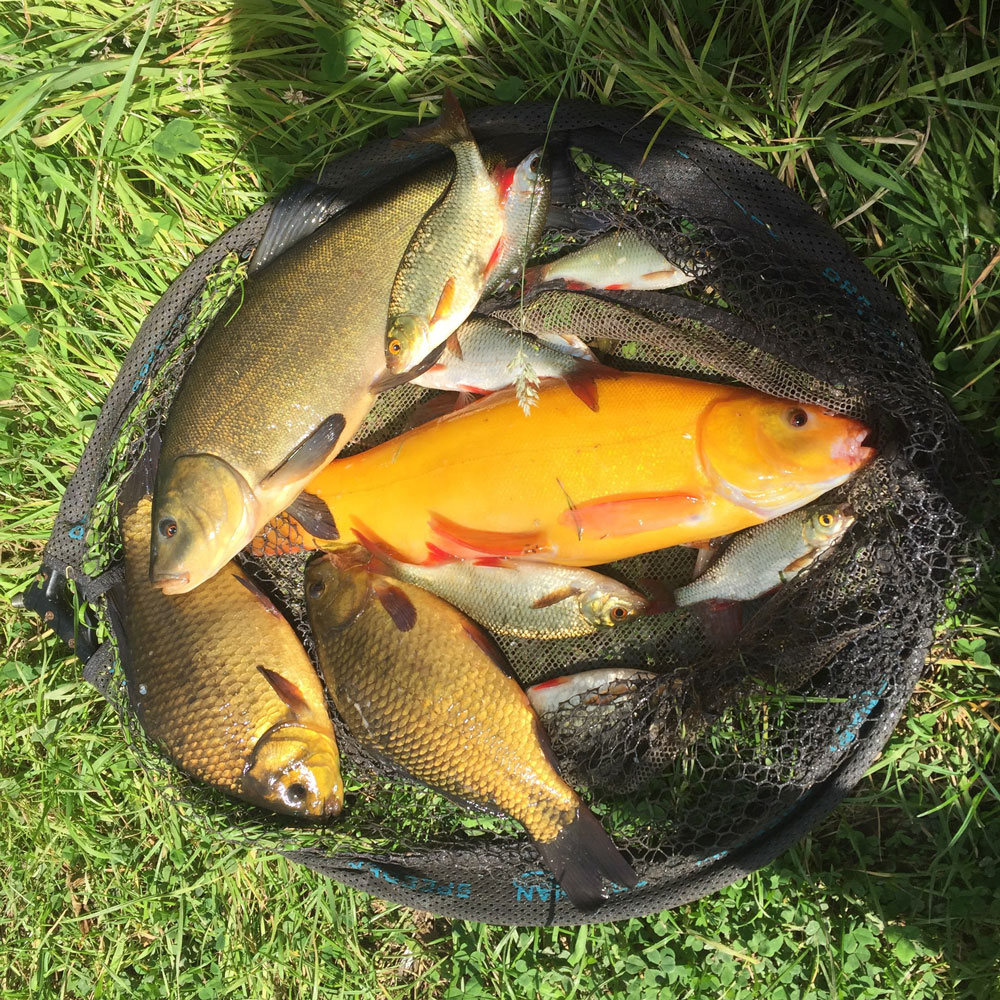 When targeting fish over 1lb, I will use the Cadence CR10 13ft #1 Match Rod with a CS10 3000 reel loaded with 0.16mm DH Float Line. To this, I have a fine tip waggler float, 0.10mm hook length and a size 14, 16 or 18 barbless hook baited with maggots, corn, soft pellet or luncheon meat. Occasionally when targeting these bigger fish, I will dig out the Cadence CP1000 pole to target mid-range crucians along a reedbed or lilies.
Crucians generally prefer to be in shallow water close to the bank in depths of between six inches and three feet, or 15cm to 80cm for you young'uns. Other golden species also sometimes appear, including golden rudd, golden orfe and golden tench.
I'm lucky with specimen crucian carp, fish of 2lb plus, as I'm a member of the angling club that currently holds the British Record. These are much older and wise fish, which are targeted regularly. They are more cagey and cautious and can be extremely frustrating at times. For these fish, I have another approach.
If I'm fishing short towards lilies or a reed bed, I prefer to use the Cadence CR10 16ft #2 Match Rod married to a CS10 4000 reel. I use a larger reel on the longer rod because it gives a much better balance. I use a longer rod because the water is gin clear, and the fish can see a pole waving above them. I still use a pole float on the rod and gently swing the rig into position with as little disturbance as possible. I've been lucky with this setup. It has caught many fish over 2lbs and above.
I also fish the feeder for these very cautious specimens. For this, I prefer the Cadence CR10 Specimen 1lb TC rod, using the quiver tip during daylight and changing to the Avon tip at night using bite alarms. On the business end, the most important thing is that I sometimes use a small 2oz method feeder with micro pellets with corn, meat, pop-ups and a caster on the hook. I also use the pellet cone approach and a straight lead with PVA bags.
Now for the best bit, this is available on a day ticket (night fishing for members only) via the Godalming Angling Society, Marsh Farm Fisheries, Station Road, Milford, Surrey, GU8 5AE – you can visit their website here.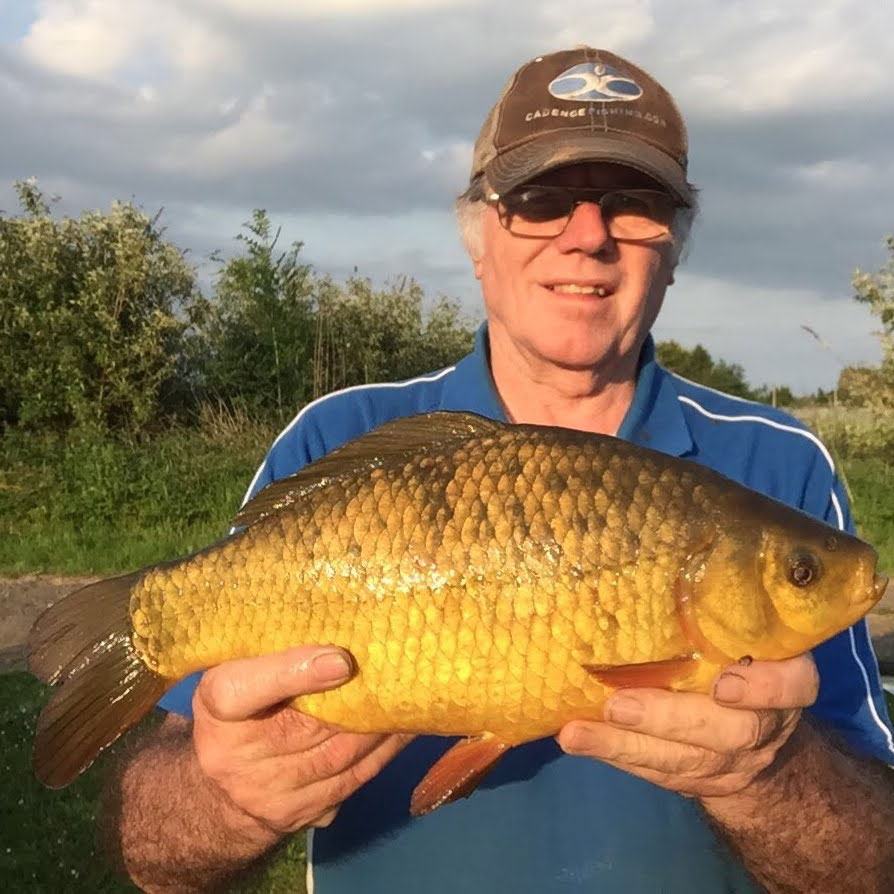 This is a 3lb 2oz crucian from the day ticket lake at Marsh Farm, you can buy your ticket in the Apollo Angling Centre Shop before going to the lakes, or you will be asked to leave.