Cadence Fishing UK was proud to sponsor the 2017 Burton Festival. Here is how the event went including full results…
This year's festival was spread over miles of river from the golf course at Branston right down to Shardlow taking in some really nice river fishing, although conditions were tough some nice nets of roach, dace and chub were taken especially in the Shardlow area.
Day One
Dave Kinson led the way on day one fishing from the bottom end of Shardlow. He was fishing with the long pole and feeding with a combination of casters and groundbait. He was using maggots for his hookbait. He took a great net of roach with the odd skimmer for 21lb 1oz. A few pegs away, Pete Johnson fishing the waggler and loose feeding casters had a level 20lb of roach to take the runner up spot.
1 Dave Kinson Coors 21.1.0
2 P Johnson Ferrybridge 20.0.0
3 D Armstrong Matchman Supplies 15.14.0
4 J Owen Coors 13.12.0
5 N Bull Shakespeare 12.9.0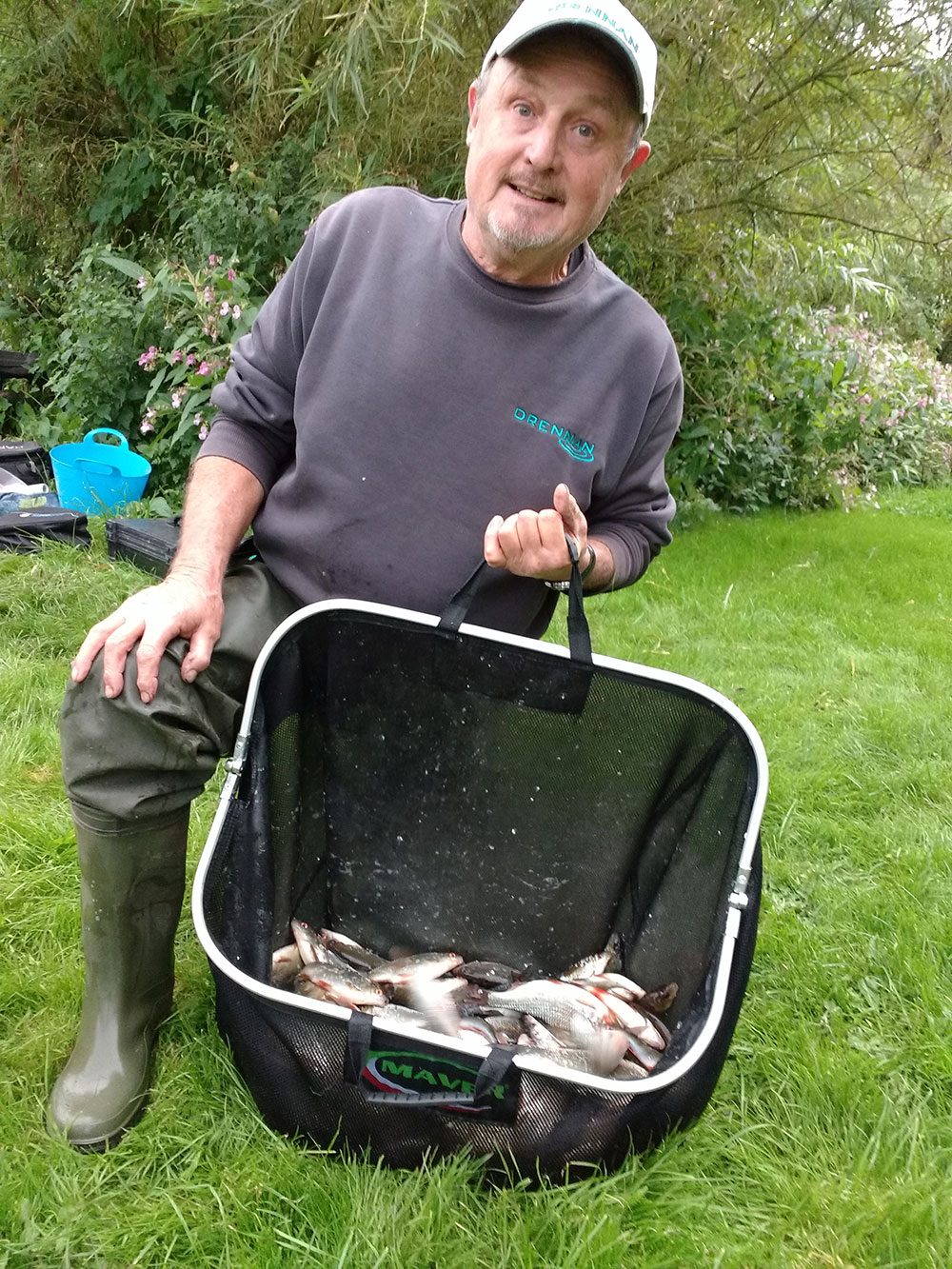 Day Two
With the river rising and the winds strengthening conditions were getting tough going into day two, spirits were still high though with everyone seemingly enjoying a great week. With section points deciding the overall festival champion, sections that were away from the main action were important. Shardlow was again the place to be for the best action. Trent legend Terry Moroz was drawn on the concrete and fished with a stickfloat and casters for a bag of 14.4.0lbs with a bag mainly consisting of roach. The day runner up was placed a few pegs downstream and was England coach Steve Sanders. Steve fished bolo with bronze maggots for a bag of 13.12.0lbs. Leading the festival after day two was London Raider, Mark Lyndsey. Mark finished second in his section at Baileys for 8.0.0lbs and 7.10.0lbs from the golf course. With the rest of the pack only a point behind, it was all to fish for.
1 T Moroz Chesterfield 14.4.0
2 S Sanders Dorking 13.12.0
3 J Robbins Cadence 13.9.0
4 S Wildsmith Drennan Barnsley 11.12.0
5 D Limbert Matchman Supplies 11.8.0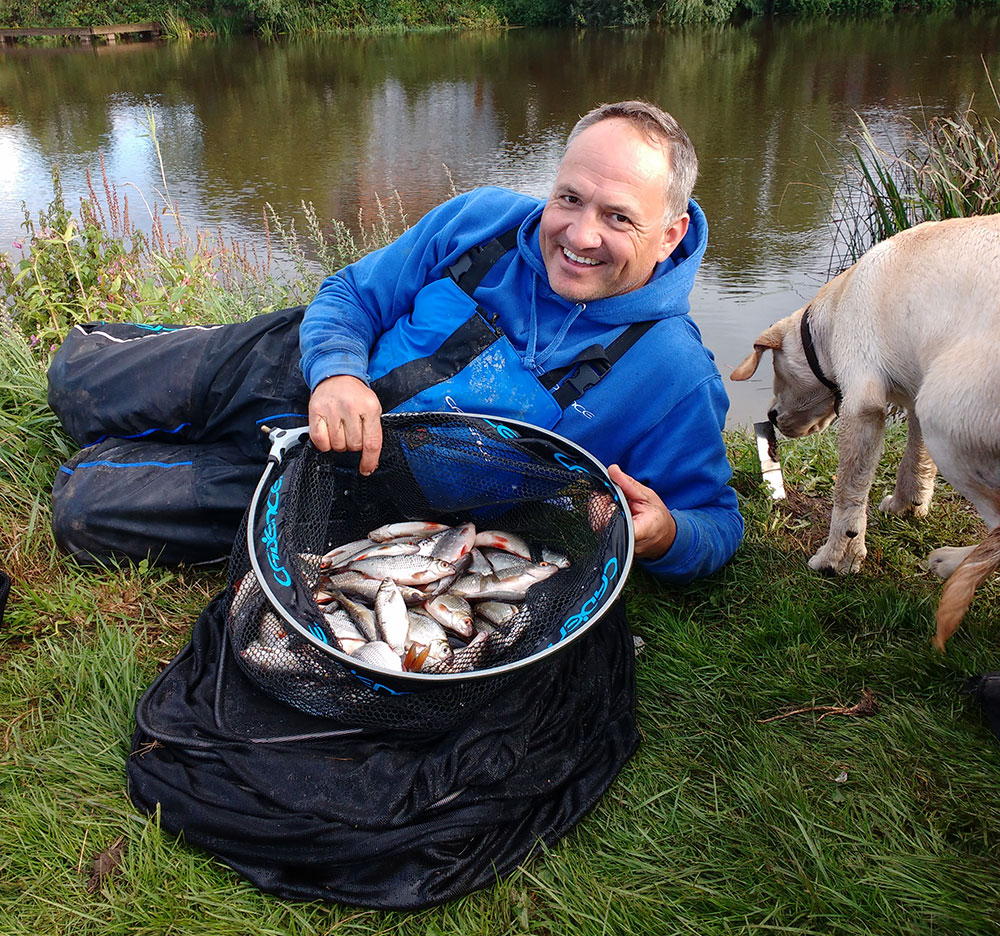 Day Three
Three days of fishing on the same pegs can always change. Some pegs can improve whilst most will drop off. All eyes were on the front runners with four points separating the top dozen anglers. Leader Mark Lyndsey had draw the bottom end of Ferrybridge which would test his skills. Wayne Swinscoe had drawn Baileys, an area he knows although it had only produced a bag of 1lb the day before. Sam Wildsmith had draw the Golf Course. Shardlow looked the place to draw but Dave Webb threw a spanner in the works. Dave drew peg 20 at Baileys which can produce some good chub. Dave attacked his peg with chipped worm and caster with lobworm on the hook. Fishing at 16m under over hanging bushes after some mighty tussles he managed to land five good fish including the odd perch. His final bag reached 22.4.0lbs, winning the day easily. Runner up on the Golf Course was Stu Raynor who fished a stickfloat with bronze maggot landing him a bag of 12.2.0lbs of roach.
1 D Webb Coors 22.4.0
2 Stu Raynor Matchman Supplies 12.2.0
3 M Halksworth chesterfield 9.15
4 A Reynolds Quorn as 9.4.0
5 S Wildsmith Drennan Barnsley 8.13.0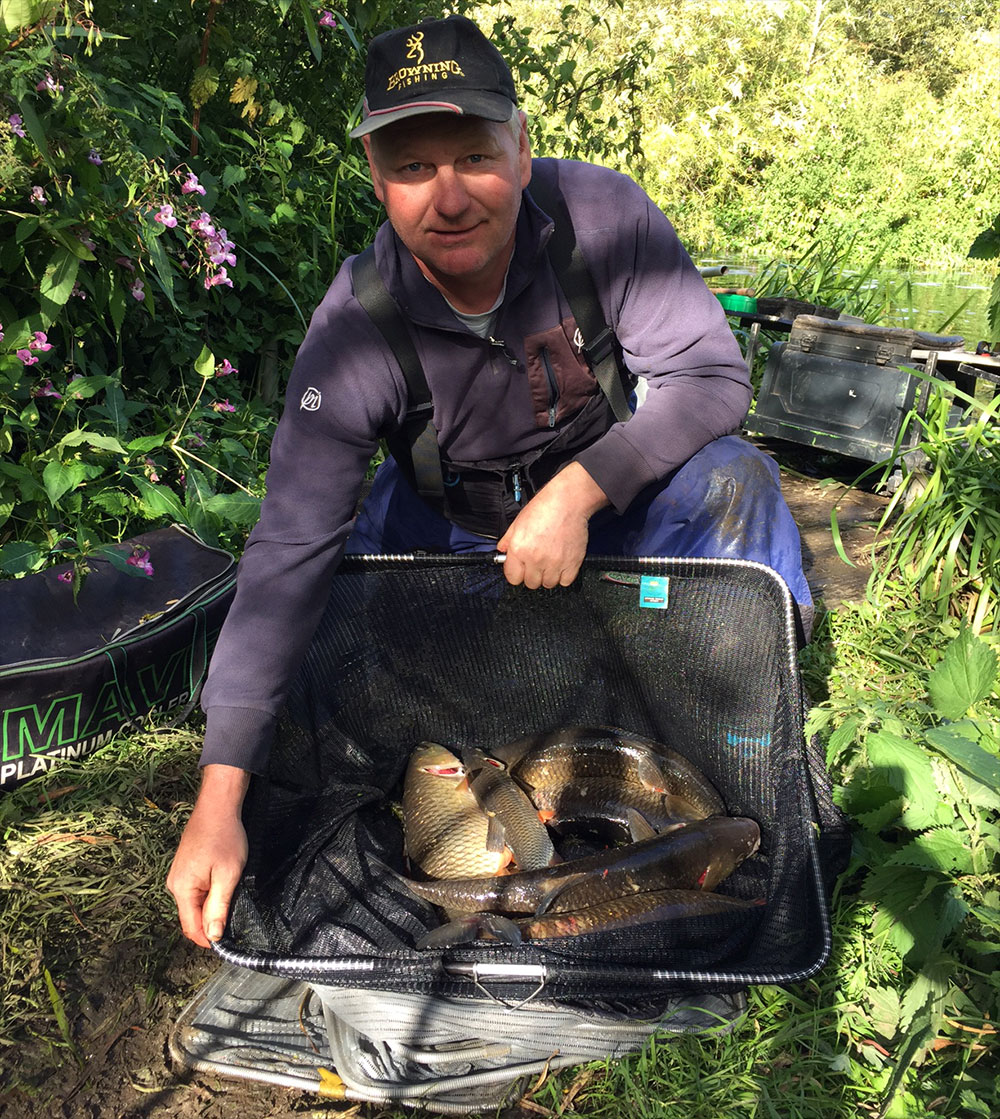 After three days of competition the overall winner of the Burton Angling Festival 2017 was Wayne Swinscoe. He finished on 6 points just edging out Sam Wildsmith and Steve Gardner on 7.
Wayne fished a solid three days, day one saw him on the Golf Course peg 1 which is a good draw, but only produced what he described as a disappointing 9.12.0lbs bag of perch and dace, mostly on the pole with loose feed maggots, he finished third on his section.
Day two saw Wayne drawn on Broadholme Island peg 21. Wind conditions were horrendous but after two hours the wind dropped and Wayne had his first fish, he went on to catch 70 roach on the waggler and bronze maggot for a bag of 7.10.0lbs, winning his section.
Day three saw him drawn at Baileys peg 16, an area he knows very well. He started with the pole before switching to the waggle and bronze maggots. He managed a bag of 7.2.0lbs consisting of mostly roach for second in the section and the title.
Coors Angling Club and the organisers would like to thank Cadence Fishing UK, Coors brewery and Trophies Direct for sponsoring the festival. Also Derby Railway AC, Ferrybridge AC and Burton Mutual for use of their waters.