In August, I went on a week-long fishing holiday with three good friends to the River Severn. The BAA around the Bridgnorth area runs our chosen venues. Our normal tactics on the Severn have been to attack the water with a swim feeder, either open or closed with pellets. In short, after three days in different sections along the river, we'd only connected with one barbel and three small chub between the three of us. So, what do you do? Continue to flog a dead horse or change your approach.
My friends Mick and John decided to stick with the feeder, myself and Andy took a different approach. Our objective was to get a few bites. We jumped in the car and headed over to Middle Severn Angling in Bridgnorth and purchased some maggots and casters. We thought this approach might yield better results based on the weather and water conditions, which were bright, sunny and with low, clear water.
With maggots and casters in two, I switched from my Cadence CR10 14ft #3 Feeder and CS10 5000 reel to a CR10 14ft #3 Match Rod and the smaller CS8 3000 reel.
The plan was to wade out and fish maggots or caster while feeding with hemp. We were using either a stick float or a waggler. To our surprise, we were both into fish from the first cast. The change of approach worked! We did not use a keepnet as fish welfare is more important than a catch shot, especially in the low water/oxygen situations that we found ourselves in. We caught a large number of chub up to 3lbs and dace, roach, perch and gudgeon. Between us, we estimated we'd caught around 40lbs of silvers.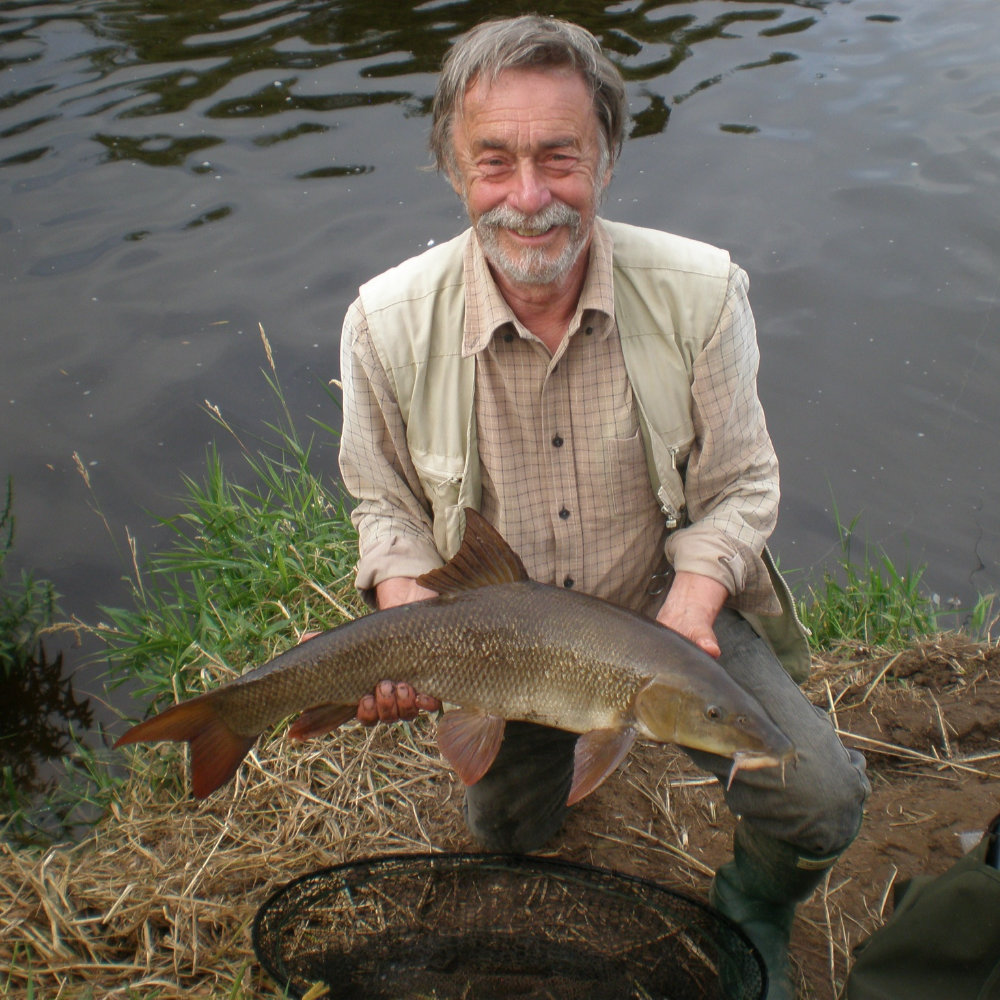 Later in the day, I switched to fishing a 3g Trunnion waggler and a Kamasan Size 10 Barbless Animal Hook. Feeding and fishing with luncheon meat on the hook. I fished as far across the river as I could and as far under the far bushes as I possibly could. This produced two barbel plus another two that were lost in the rocks.
The next day we went to a different section of the river at Hampton Loade. Andy and I fished the same as the previous day and caught plenty of fish, although not as many. It did include Andy's first barbel on a float around the 3lb mark. Mick and John fished below us and never had a bite.
The last day saw a change in the weather, with a large low-pressure system and rain! I changed back to the feeder. I changed the rod completely and went for the CR10 Specimen Rod in 1.5 test curve coupled with a CS10 5000 reels. I fished with the Avon tip section and had a further seven barbel and four chub. This was before the rain became incessant and turned the river red as sand was washed down the bank.
If you want to see more from the trip, check out the two-part video on my YouTube channel here.