14 year old Callum Jennings from Evesham is having another great season with some impressive results on the Midlands junior match scene.
Callum was second overall in the Junior National at Tunnel Barn, qualified for the Champion of Champions Junior final at Cudmore and also won the Journal Cup series with Evesham for the second year running.
He can often be seen watching the adult qualifying matches and is a keen and talented junior, one to watch out for in the future!
We invited Callum to join us for a feature on his beloved Warwickshire Avon, this time on a stretch he has not fished before upstream of Bidford. This beautiful stretch of the Avon has a variety of different swims ranging from 3 to 12ft in depth, which offered a great opportunity to test some of our new Cadence CR10 Match rods out.


After some discussion, we selected a great looking peg with a depth of around 5ft with some nice pace to it close in and good cover. Callum mentioned that he had never fished a stick float and this seemed the perfect peg to try it out.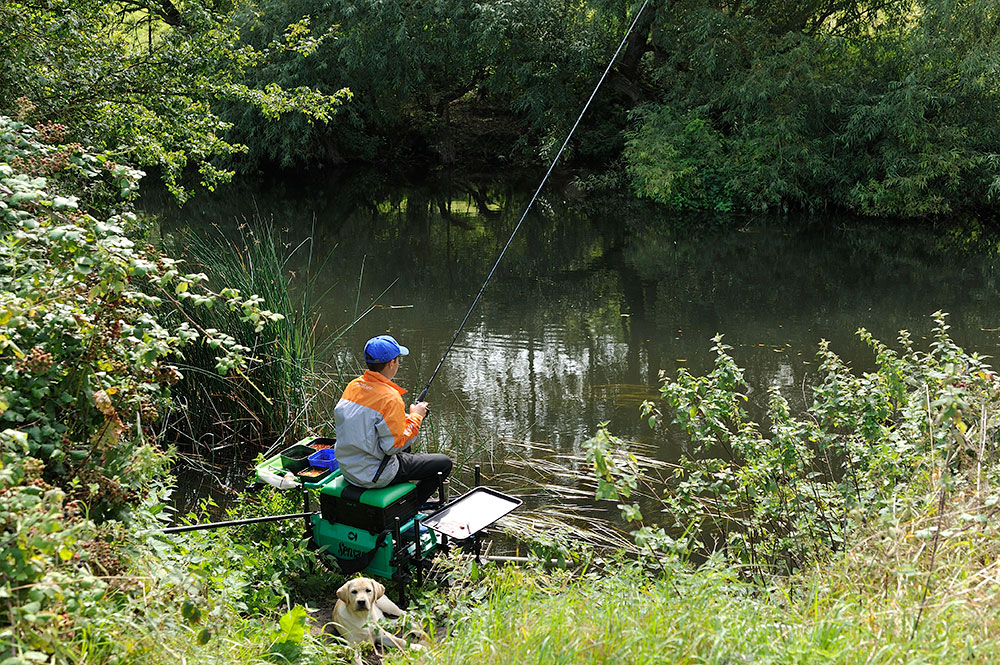 I spent some time explaining the different types of stick floats and how we selected the 4no4 Dave Harrell wire stem. A good rule of thumb when selecting the correct size stick float is – 1 no4 for each foot of water. Also wire stem patterns like this are easy to use in faster water pegs, being less affected by faster / turbulent water.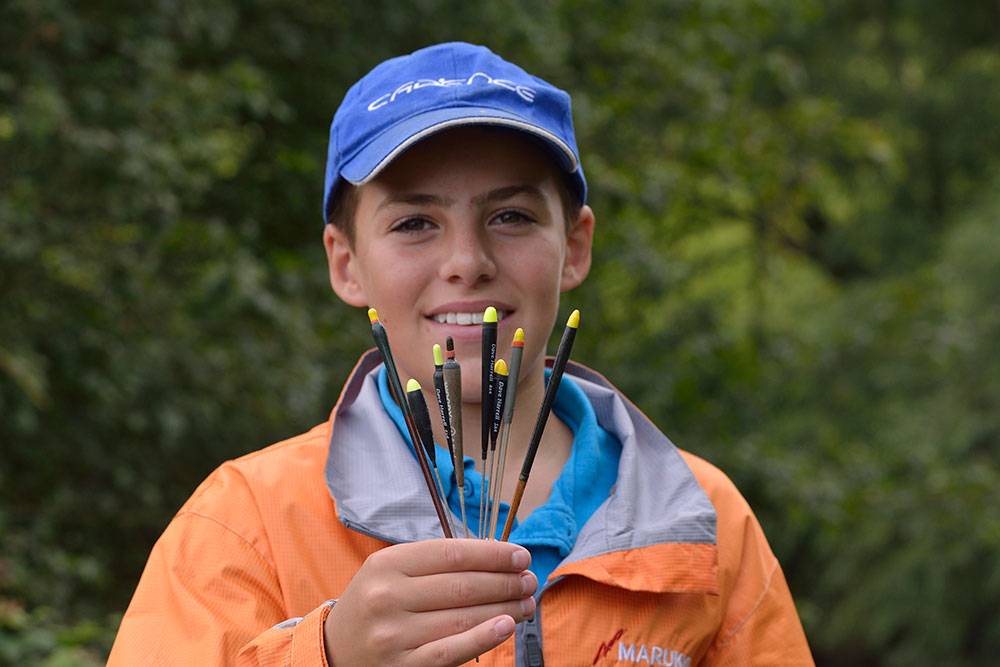 The 4no4 stick float was shotted up with 11 x number 8 and 2 x number 10 shot. A good tip when shotting up float rigs is to first apply the shots in the same place on the line and then move them up one by one. This part of the line that is often damaged can be cut off and all the shot will move easily during the session, this is important when adjusting the rig and changing presentation.
Callum was used to float fishing with a closed face reel and we decide this would be a great reel to use with the stick float. The push button release and quick line pick up is perfect for beginners and easier to master than an open face reel, certainly to start with.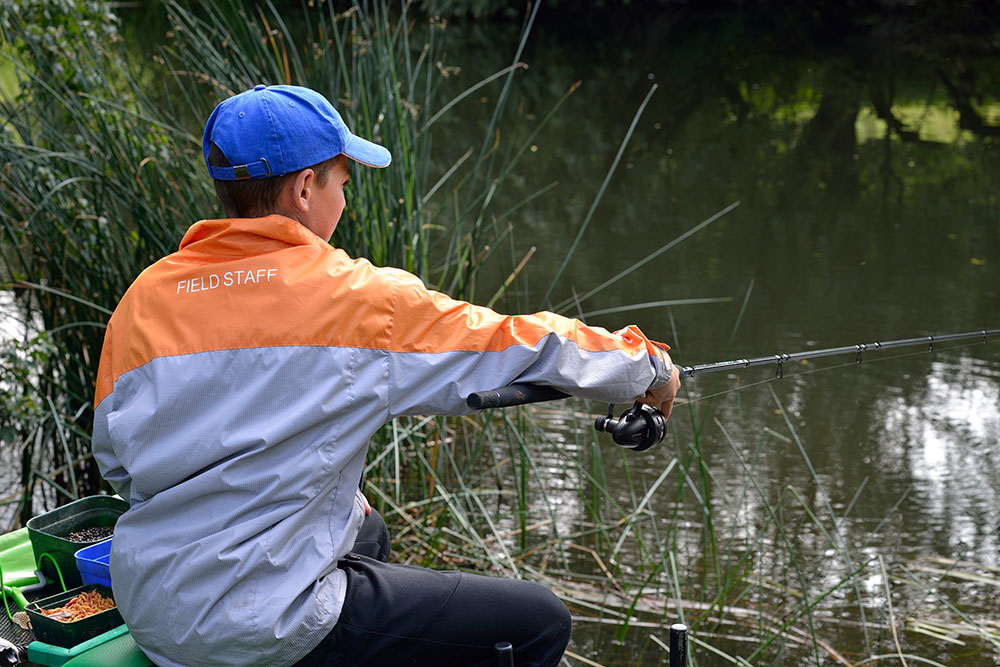 We started with a 0.12mm hook length and size 18 Kamasan B560 hook. The main aim was to try and target the smaller dace and perch and get Callum used to casting / controlling the float. This gear also gave us a good chance of landing a bigger bonus fish like a chub or barbel, something Callum was really keen to catch!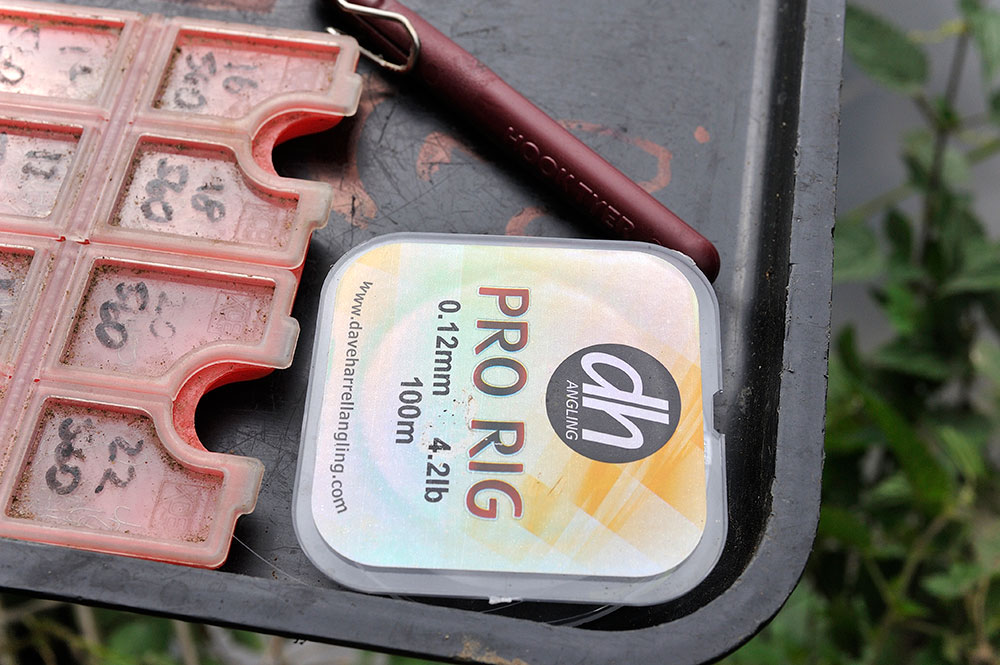 Casting with a stick float isn't easy for beginners and we practised with an underarm cast before putting the hook length on the rig. As the flow was left to right, I explained that the ideal cast would deliver the rig into position with the hook landing downstream of the float and everything in a neat straight line. This is achieved by feathering the line at the last moment and apart form ensuring the rig is fishing in the correct way almost immediately, it also prevents tangles. Calum is obviously an extremely talented and "natural" angler as he was soon casting the float perfectly into position and also controlling the float through the swim like an expert, very impressive!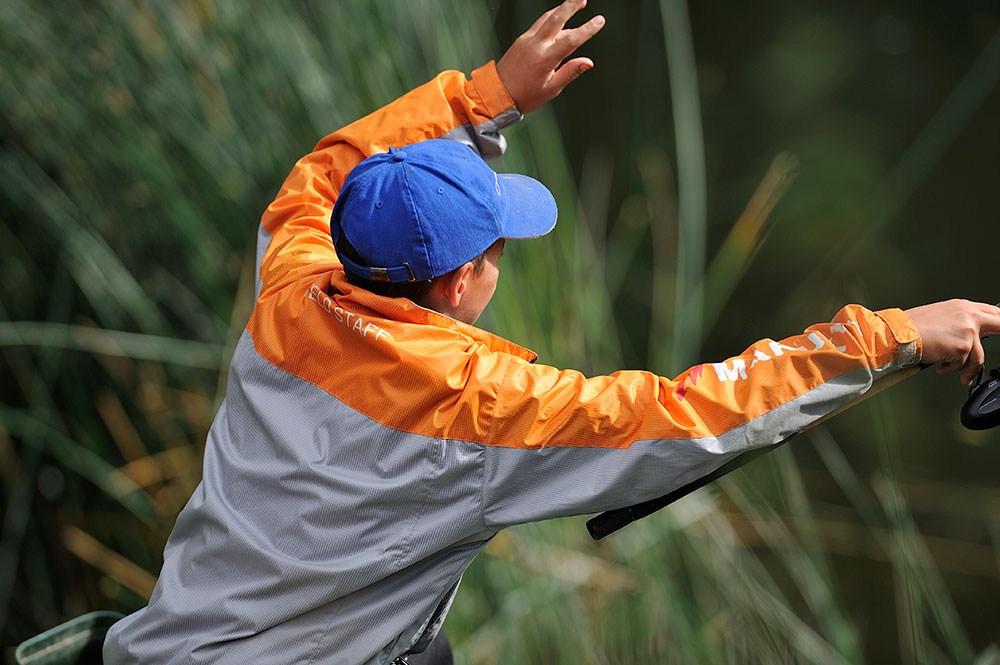 We were feeding with hemp and casters every cast and could see swirls from small dace and bleak. Callum missed the first few fast bites so we change the 'spread out' shotting pattern to a bulk of number 8's with the two no 10 droppers below. This would provide a more positive rig that would help Callum to hit the bites and it worked!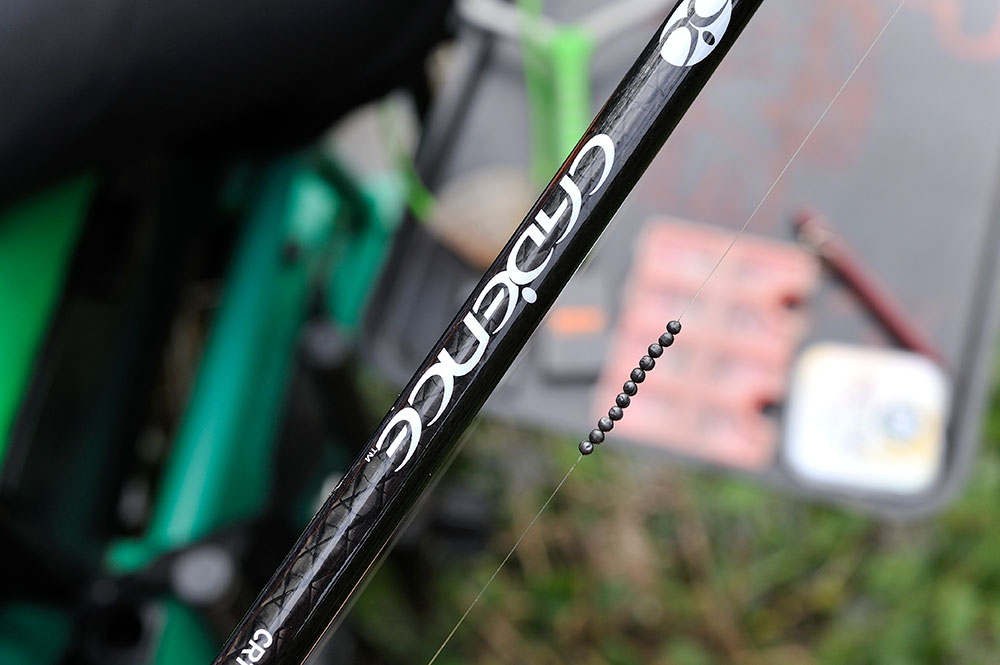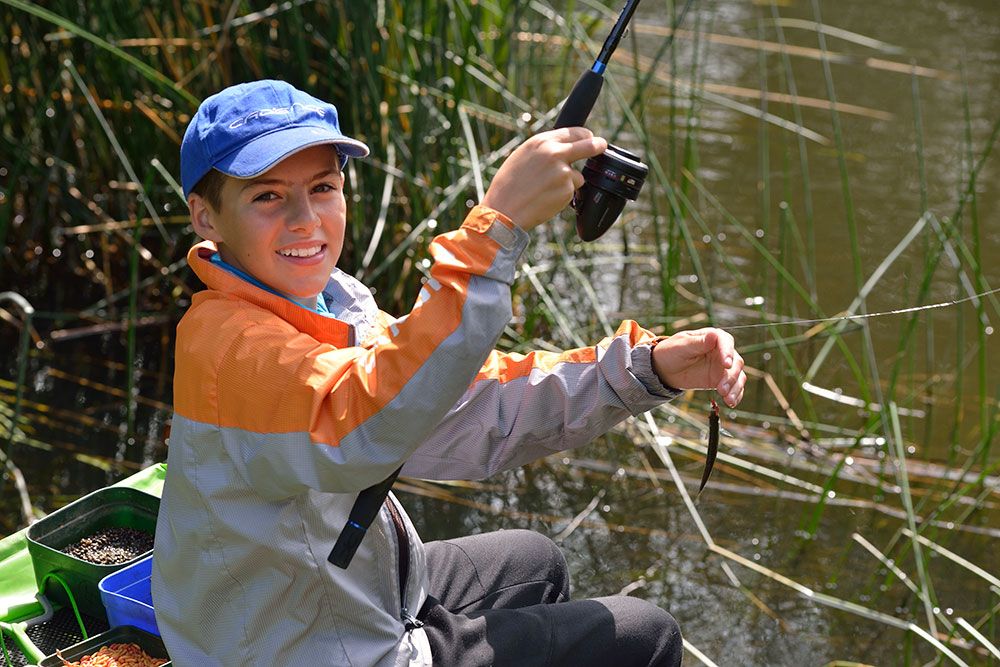 Best hookbait was double maggot but Callum also tried single and double caster. By casting and fishing different areas of the swim he soon found some nice perch feeding close in to the marginal weed and bigger dace, roach and small fish further out. Callum got into a great routine of casting, feeding and catching fish from these different areas of the swim. A great tip he soon put into practice was keeping the rig in the swim after a missed bite and strike. This would give him another chance to hit a bite without recasting and often resulted in another fish in the net, very efficient.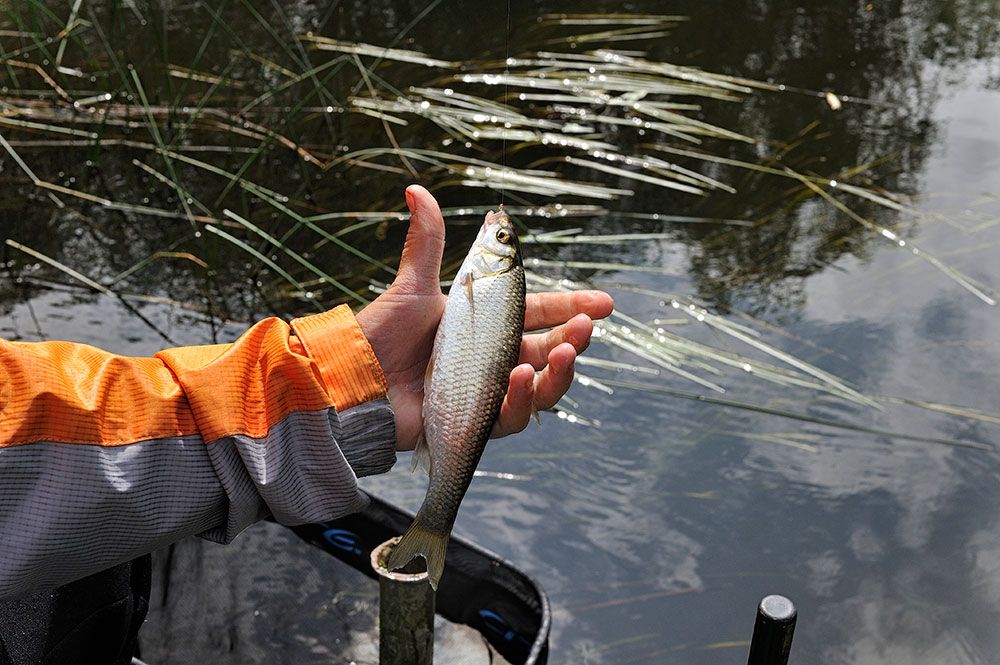 A change to double caster and Callum hooked into a much bigger fish, clearly a big barbel as it took off downstream and headed for Evesham! Callum did well to control the barbel right up to when he ran out of line on his reel……thankfully the barbel had stopped its blistering run but we soon encountered another problem. The reel was unable to gain any line when Callum was trying to pump the fish back up stream. I managed to take the reel apart and found the spool knot was rotating and slipping around the spool. I tried manually winding the line on the reel to get it started again but the barbel made another lunge and the line broke at the reel……oh hell! Callum was gutted and blamed his Dad Ian for not spooling the reel correctly, Ian blamed Callum for not spooling the reel correctly and I just kept quiet!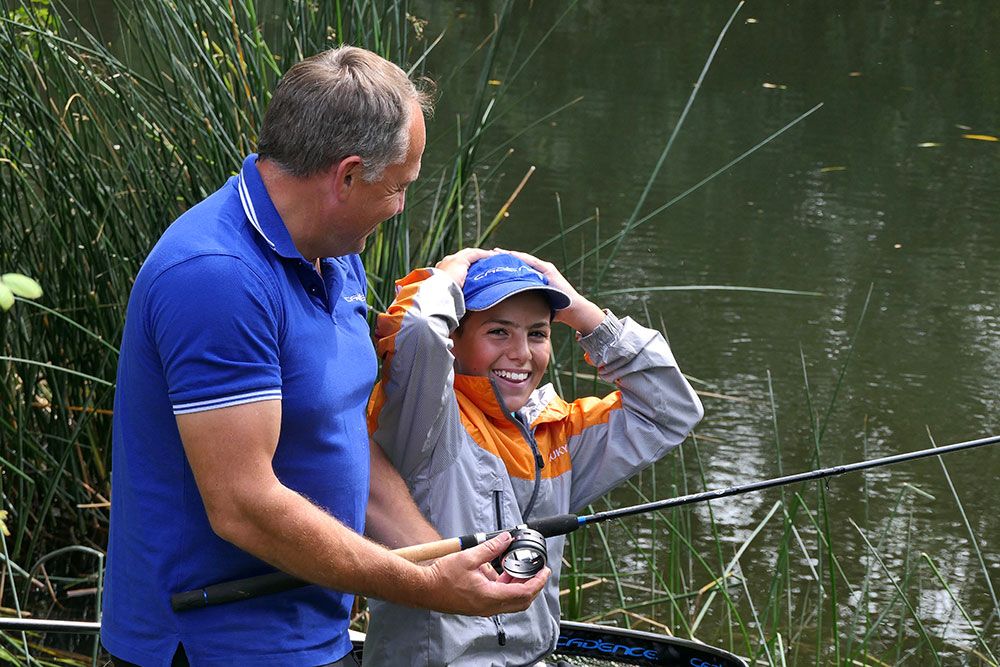 Callum had also set up a Cadence 13ft #3 Feeder rod and decided to give the straight lead and meat a go, whilst I set up the stick rig. He was rewarded with a good bite and was into another decent fish. He soon had a 3lb+ chub in the landing net. The smile was back on his face and he'd again proved what a talented and versatile young match angler he is.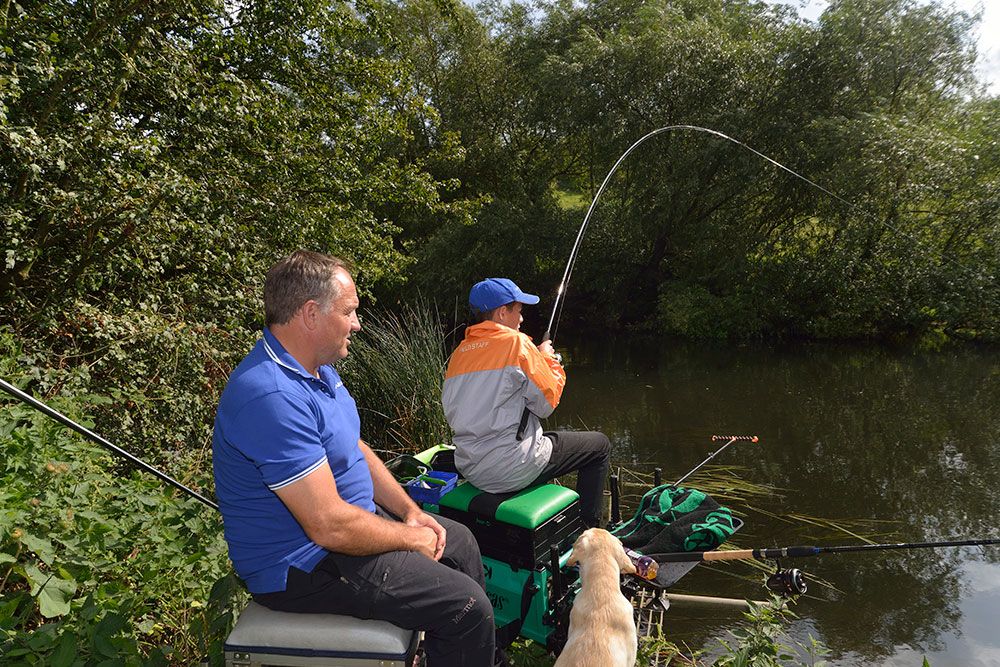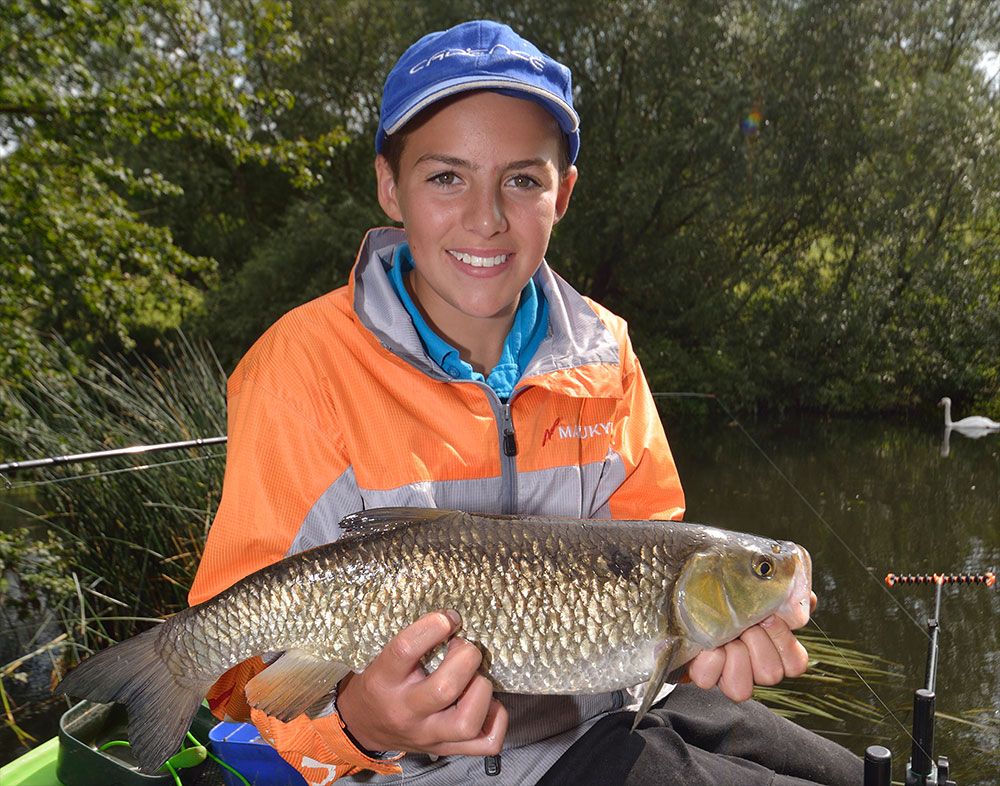 Once we had the stick float back in action, Callum was soon amongst the fish again, catching a variety of species including bigger dace, perch, roach and best of all a plump gudgeon. It was a joy to watch and Callum was confidently discussing how he was planning to set up a stick float on his next match at Evesham. After another nice chub we decided to call an end to the session and take the catch shot.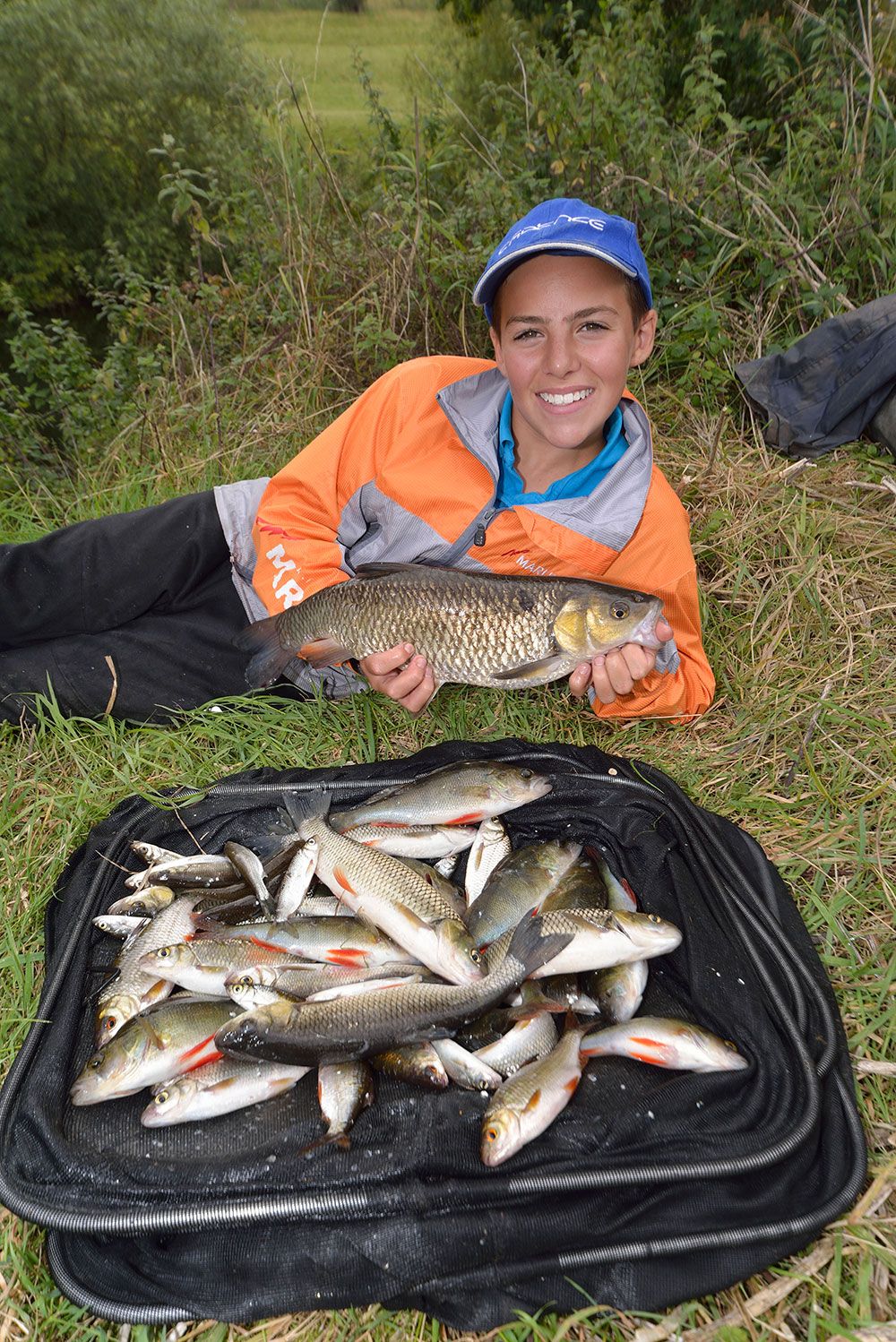 We estimated the mixed bag at 8 to 9lbs and it just proved what a great method the stick float is. Watch out for Callum this Sunday on the Wychavon Final at the Evesham Festival, it would be great if Callum can draw a good peg and give the seniors a lesson!
If you are at the Evesham Festival then please head over to the Cadence stand, it would be great to meet you and to show you our new range of rods.