With the cold snap hitting most of the country with a vengeance, I decided to have a session on the River Cam, chub fishing with steak. For me, this sort of fishing is travel light and explore, looking for various looking haunts through the day.
My tool of choice for this type of fishing is the Cadence 10ft #2 Feeder rod, matched with a CS8 4000 reel. This matches the style of fishing perfectly, especially on this section of the River Cam, which is not too wide at around 20m when casting towards moored boats. The nice, soft action in the tip section before powering up through the mid and butt section is perfect for absorbing a lunge from an angry chub.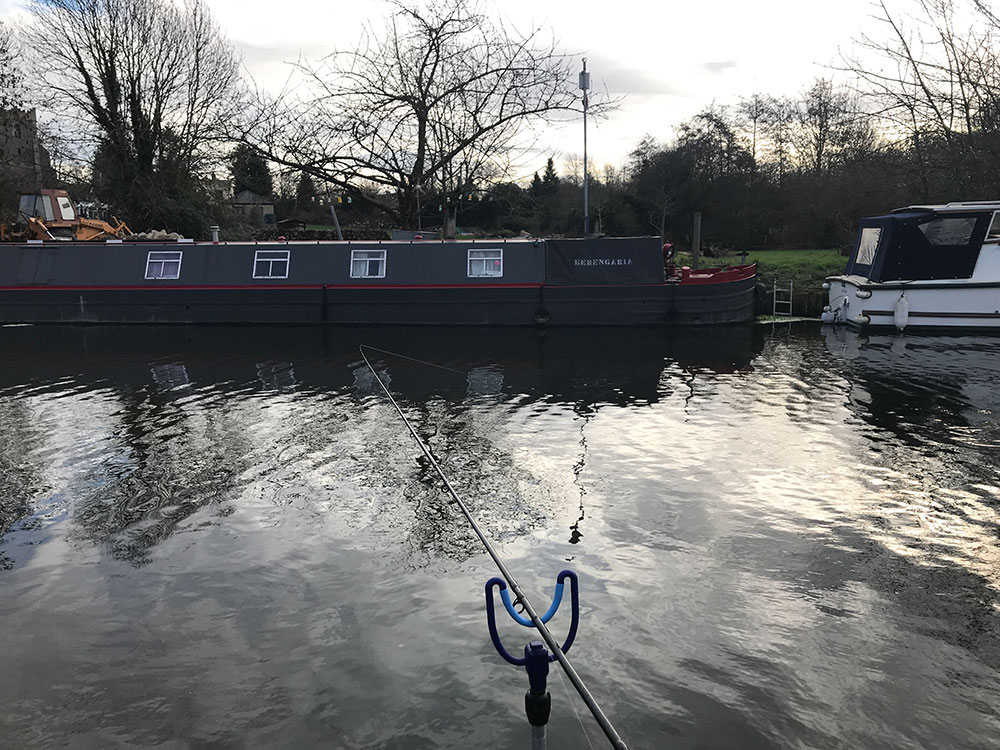 My choice of bait for cold weather chub fishing is steak and mince, chub are predators, and the blood and attraction from a raw steak can prove irresistible.
Chub Fishing with Steak: Bait Preparation
I like to prepare the mince at home, as I can transfer it over into food bags making it easier to carry when mobile fishing. I empty the mince into a small bowl and break it up between my fingers. Once done, I add an amount of brown crumb. I find brown crumb helps to stop the mince clogging up in the feeder and also helps to separate the mince too. A good tip when fishing with the feeder is not to pack the mince too tightly into the feeder, packing it too tight stops the feed releasing from the feeder in an acceptable time frame.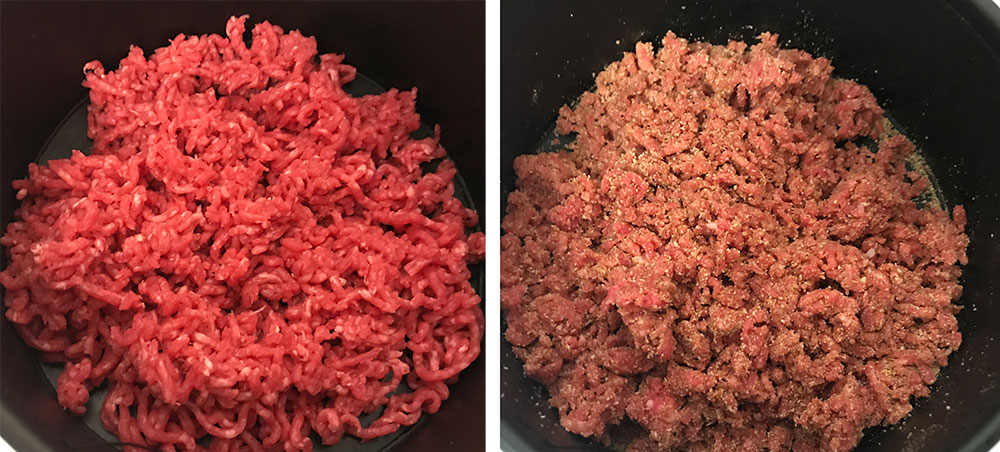 Chub Fishing with Steak: The Hookbait
The steak hook bait is either stir fry style strips or stewing chunks, where all I do is cut the steak into small bits. The amount you'll need can vary, depending on whether the bites are thick and fast or if its a waiting game. A rule of thumb I use is on each cast being a maximum of ten minutes. Any longer and the blood can be washed out, and the meat starts to go very pale.
Six chunks an hour is a good number if the fishing is tough and ten if a few are around. Again, I store my hook baits in a food bag.
A good tip is to cut up a few extra and store them in a small tub. Add some liquid flavouring and leave overnight. The meat will soak up most of the liquid making it more robust, perfect for faster running waters.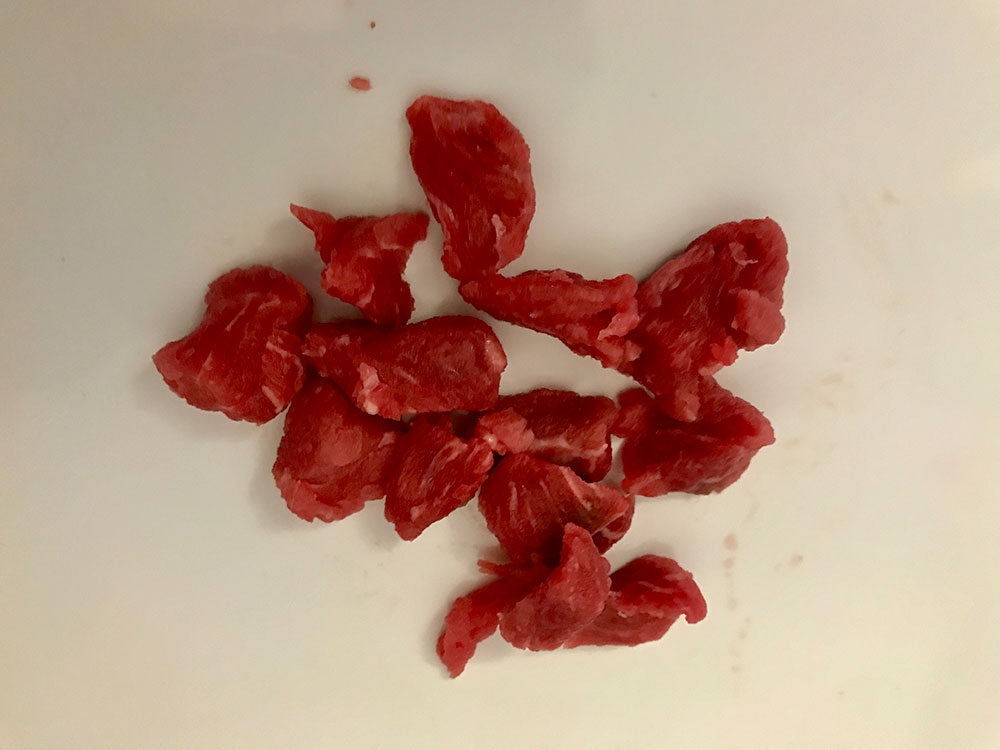 Chub Fishing with Steak: The Rig
The setup is simple. I fish with 6 or 8lb mainline straight through to a strong size 12 hook. I'll form a small, two-inch loop in the main line with a small snap swivel inside. To this, I have a two-foot tail down to the hook.
Feeder choice is a small Nisa plastic open end, I don't want to overfeed the fish too quickly with what is a filling feed. If I were fishing an up and fast running water, then a metal cage would be my preference.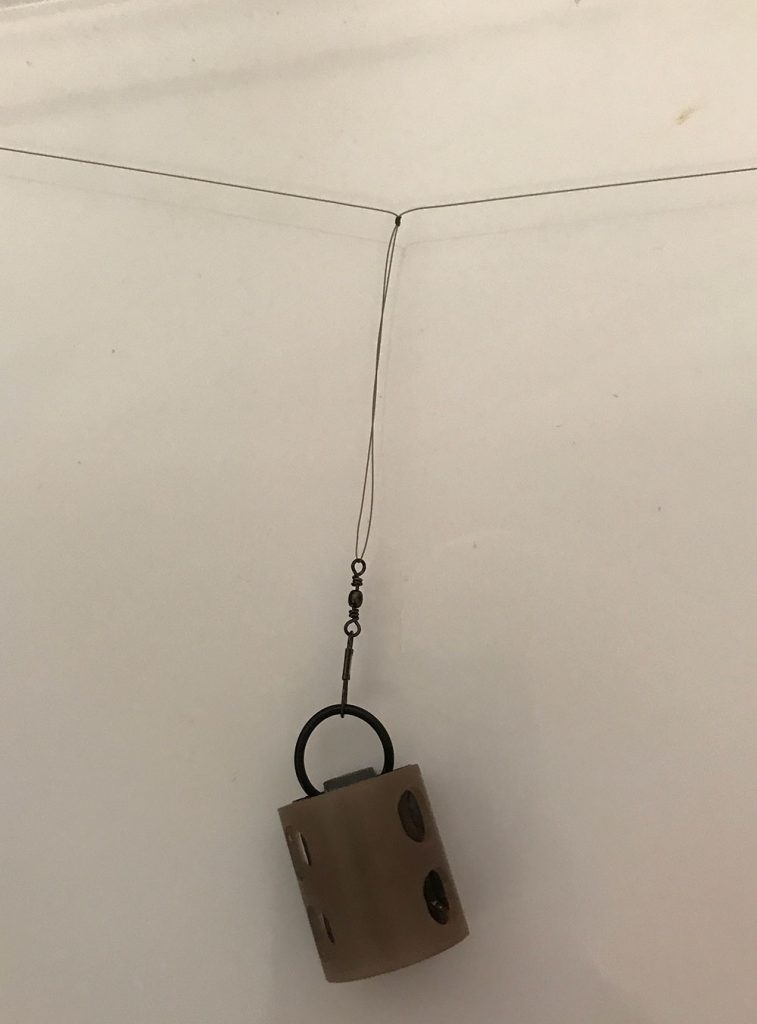 When hooking the steak, I lightly hook through the top and leave as much of the hook showing as possible.
The size 12 may seem big, but when you're looking to catch fish of 4lbs and upwards, once it's in, you don't want it coming out. My personal choice is a PR39, eyed hook. I usually use this pattern for my hair rig work in summer on rivers for tench, so I know it's a nice, strong hook.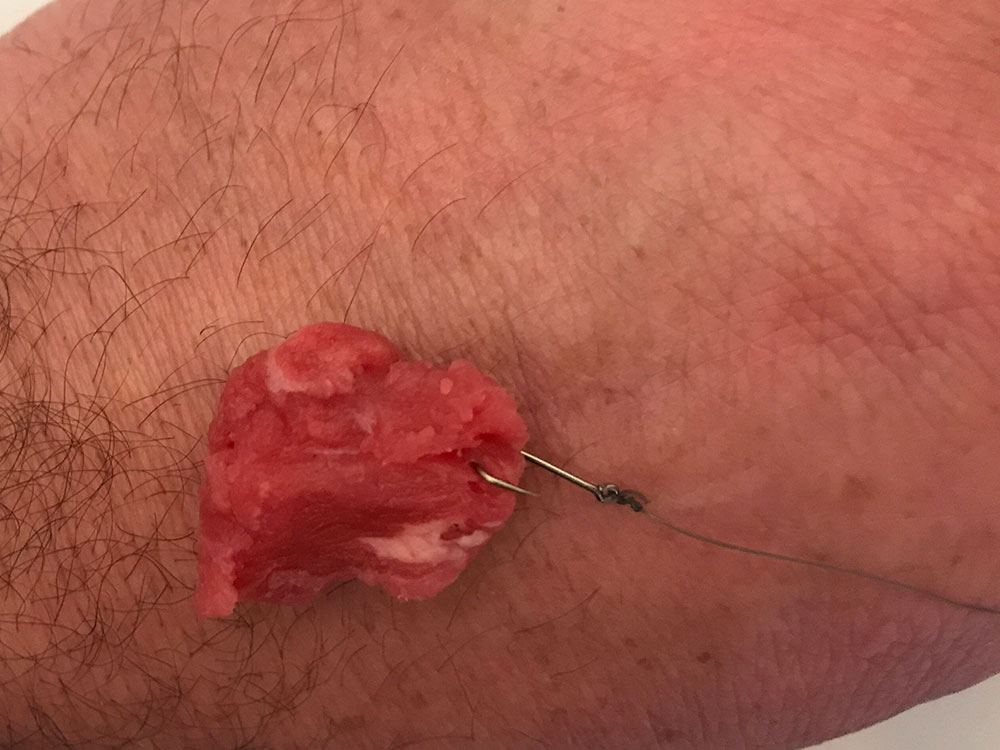 Chub Fishing with Steak: Before I start
I don't do a lot before I start, but I do drop a couple of small balls of mince into some likely looking spots, so they are fed for later on in the session. The brown crumb holds the mine together well for this, and a couple of balls right tight to a moored boat could well pay dividends as the day progresses.
Chub Fishing with Steak: Picking a Swim
Picking the swim can be a lottery on the river, as several areas look spot on, but looks can be deceiving. There are a few boats that always are a haven for chub, but they don't produce, just like in today's session.
I placed myself opposite a big old boat that screams chub, as I have caught them here before. An hour later and I only have one little indication, so I dropped two boats down where I had put a small ball in when I arrived. Within twenty minutes an angry chub was pulling the other way. It was soon subdued and in the net. This proved to be the only one from here, so it was up sticks again and wander. I dropped back into the first swim for half an hour, with one small bite to show for it. I was on the move again.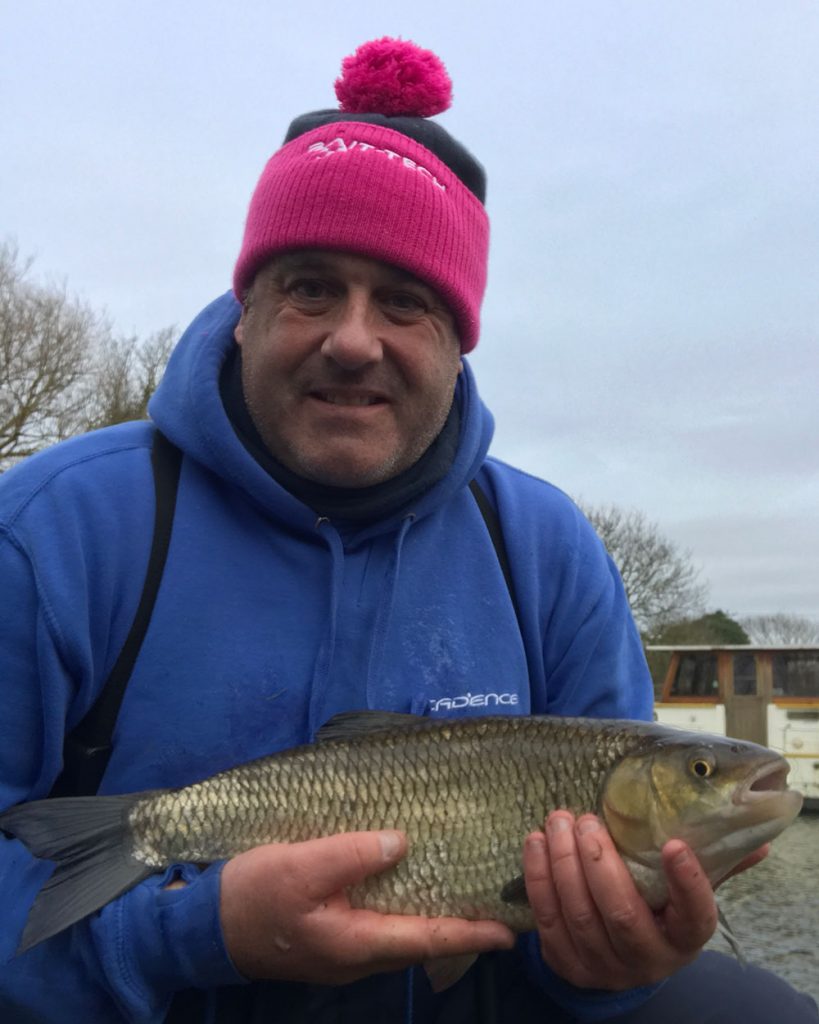 The final swim is usually a hot spot due to two boats that never move. The peg is a lot shallower but gives you plenty of options with casting straight in front or down to the left. Two hours and four chub later, the steak had produced the goods!
One thing I have noticed the few times I've been using steak here is how shy the bites are considering the size of fish. Usually, bites are just a couple of small taps and a drop back, lift and fish on.
Fishing with steak isn't everyone's cup of tea, but I think once that cold weather snap kicks in it can be a killer bait. Try it yourself, and you will be pleasantly surprised. After all, if you don't catch with it, you can take it home and cook it up for yourself, a result all round!
Tight Lines
Steve Cowley
#cadencefishinguk
About the Cadence CR10 10ft Feeder Rod #2
This two-piece rod is perfect for commercial fisheries. It has a lovely progressive action and is a popular choice thanks to its versatility. Equally at home casting small method feeders or normal swimfeeders, it can also be used on rivers for bomb fishing with lobworms and luncheon meat. Comes with three carbon tips in 1oz, 1.5oz and 2oz. Verdict: A mighty rod with a small price tag.
Also be assured that your purchase will help get more kids outdoors and fishing – Go Fishing, Give Back!