I was recently given special permission to fish the specimen lake on the prolific Goodiford Mill Fishery near Cullompton, Devon. I hoped to target the lakes silver fish, and I opted for peg four, which was sheltered from the bitterly cold wind.
I was keen to use my new Cadence CR10 #2 11ft Match Rods, setting them up to fish in a conventional waggler style using 2g loaded insert peacock floats, set at 6ft (full depth). One rod had a 0.10mm hooklength with a size 20 wide gape hook with strung out No. 9 shot down the line, shirt button style.
The other rod would be more positive, a 0.12mm hooklength to a size 16 wide gape hook, the No. 9 shot were used again but were pushed together tighter, just above the hooklength.
Both rods were paired up with the Cadence CS8 4000 reel loaded with 3lb mainline.
Bait was simple, I went with casters, hemp, red maggots and worms.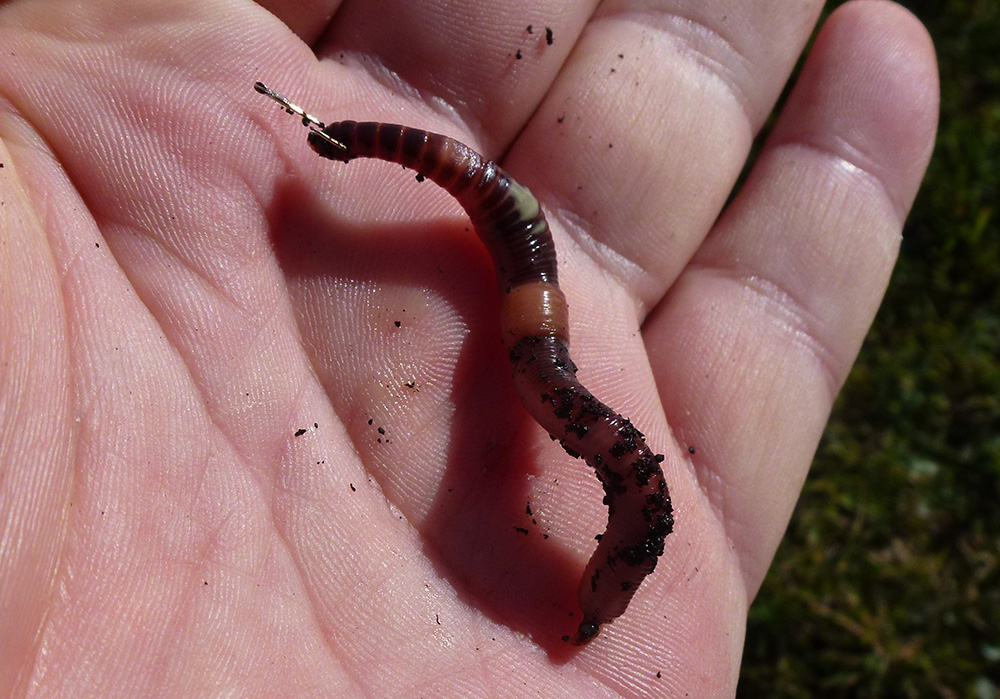 Not knowing fully what to expect, I plumbed up the peg using an SSG shot gently squeezed on my hook. The bottom was flat and was around 6ft in depth all over. I decided to fish at around 25 to 30 meters, putting some distance between myself and the fish due to the clarity of the water. Constant feeding via the catapult at this distance was made easier as the wind was blowing off my back.
I started the session by using the negative rod, fishing at dead depth with a single maggot on the hook. It took around 20 minutes for the first bite, a 2oz roach that was soon slipped into the keepnet. No more bites followed for some time, but I continued to feed caster over the top. After about an hour, I had three small roach in the net.
It was in the second hour that the fish "turned up" and bites were becoming more regular. I alternated my shotting pattern, pushing my droppers up towards the float trying to get a slower drop, I then pushed the shot together forming a double bulk, trying to see how the fish responded. I also varied the depth, fishing anything from 2ft down, trying to increase my catch rate and stamp of fish.

By the end of the second hour, I was still catching small roach on most casts, with a few bigger silvers mixed in for good measure.

I decided to up my feed of hemp and caster to every cast. I also switched to my more positive rod, which was fishing around eight inches off the deck with a worm head for bait. This resulted in a string of roach pushing the pound mark.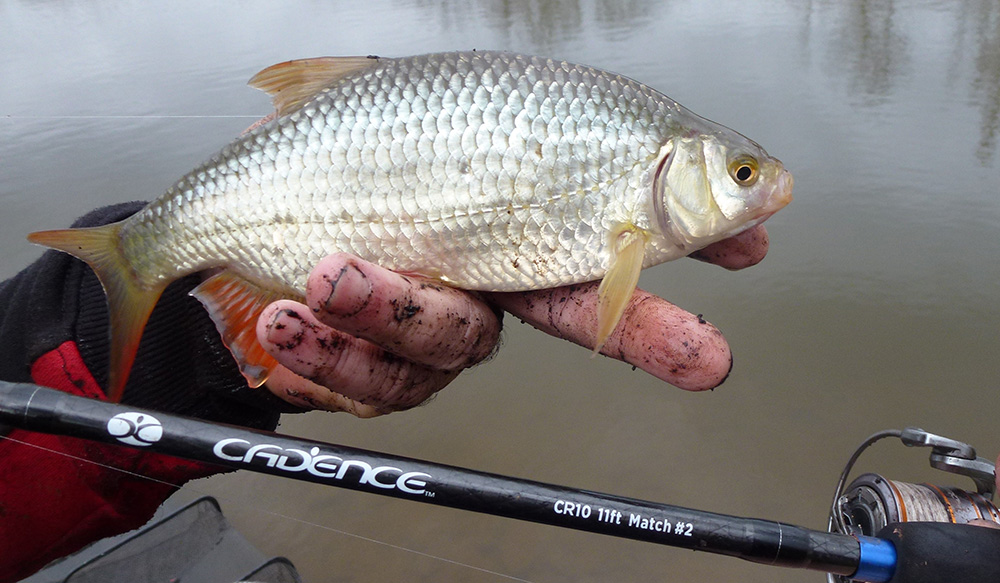 Most of the fish came later on in the session. I tried to concentrate on avoiding the smaller fish and was using more substantial pieces of worm, a fitting bait for a bream! It worked well with a steady stream of roach, skimmer bream and rudd all coming to the net. At the end of the four-hour session, I finished with 30lb of fish.

The Cadence CR10 11ft #2 Match Rod is such a versatile tool, I have used it for pellet waggler fishing when targeting carp, and it performed well when catching the silvers of Goodiford Mill. The top section is lovely and soft, cushions the lunges from the larger roach and it is fantastic for soft mouthed skimmers. It is fast on strike, enabling you to get a good hookhold quickly. It is a stunning rod to use and is excellent for fishing shallow venues.