Chaz Reeves contacted me enquiring about our Cadence poles. He was interested in purchasing one, and I invited him to one of our recent open days at Packington Somers Fishery.
Chaz tried out all the poles at the show and settled on our Cadence CP1000 at 16m. Chaz fishes on both natural and commercial venues and liked the concept of tailoring his pole package perfectly to include all the pole kits and sections he wanted. I also elasticated the pole to his specification with Edge Tackle Elastics and added Vespe puller kits to his power tops (a service we are happy to offer).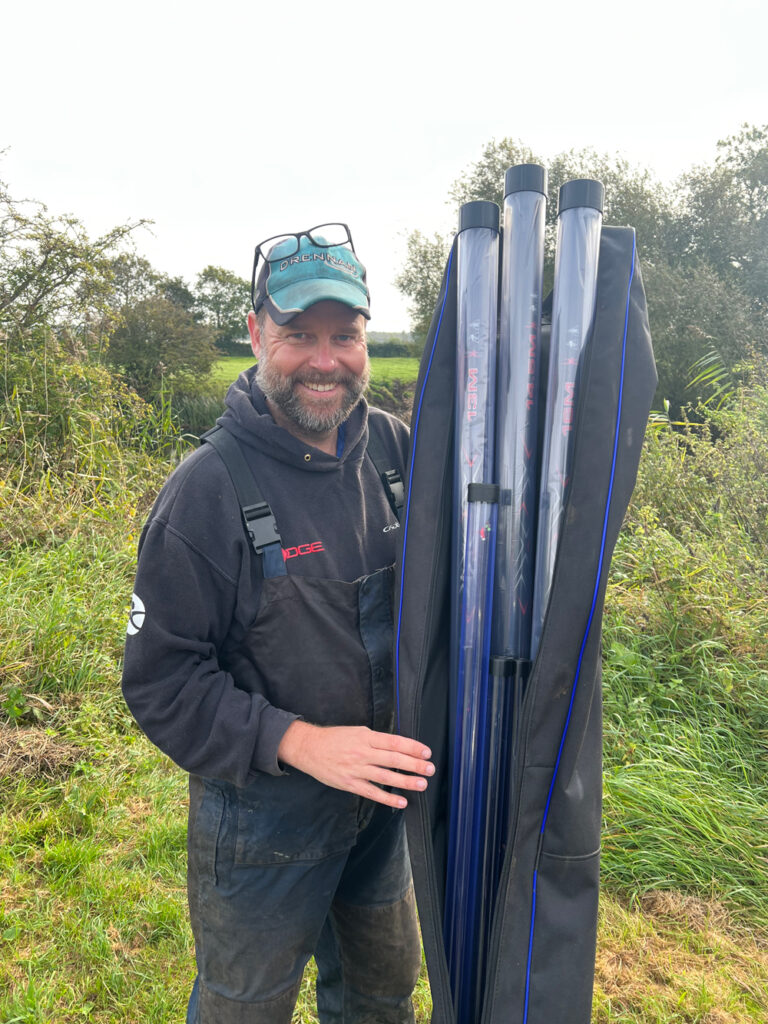 We've wanted to arrange a day fishing for some time, and we finally managed to get together and fish on the Warwickshire Avon at Twyford Farm. We had thought about going bagging on the Wye, but Chaz explained he would like to have a day fishing with his new CP1000 pole on the Avon. He had recently fished a club match near Twyford and struggled, so this would be a great opportunity to practice pole fishing tactics on the Avon.
We selected a peg that looked suited to fishing the pole. It was on the inside of a bend with steadier water and a decent depth of around 8ft. Recent rain had put some extra water in the river and made the flow in the peg quite turbulent. Not easy, but it's a good challenge to overcome. Fishing is never predictable, is it?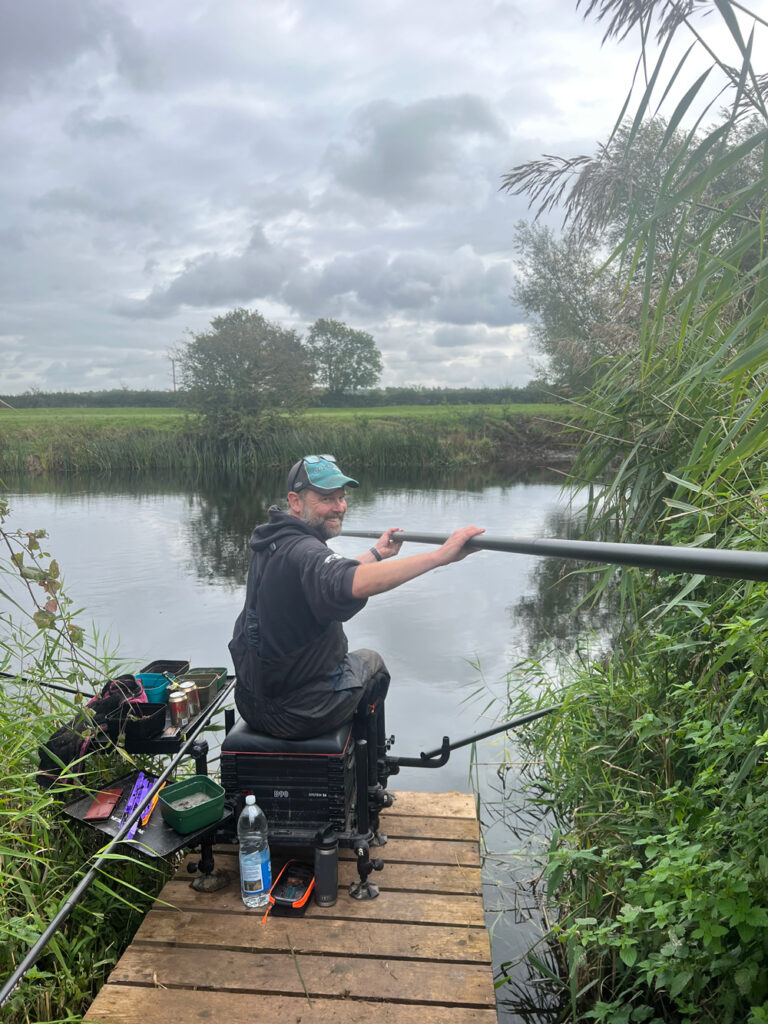 Due to the depth and flow in the peg, we decided to feed some groundbait at the start. Hopefully, this would help attract some fish onto the chosen line and enable us to efficiently present the float and bait.
The groundbait mix was simple: 50% Sensas Canal and 50% Dynamite Silver X.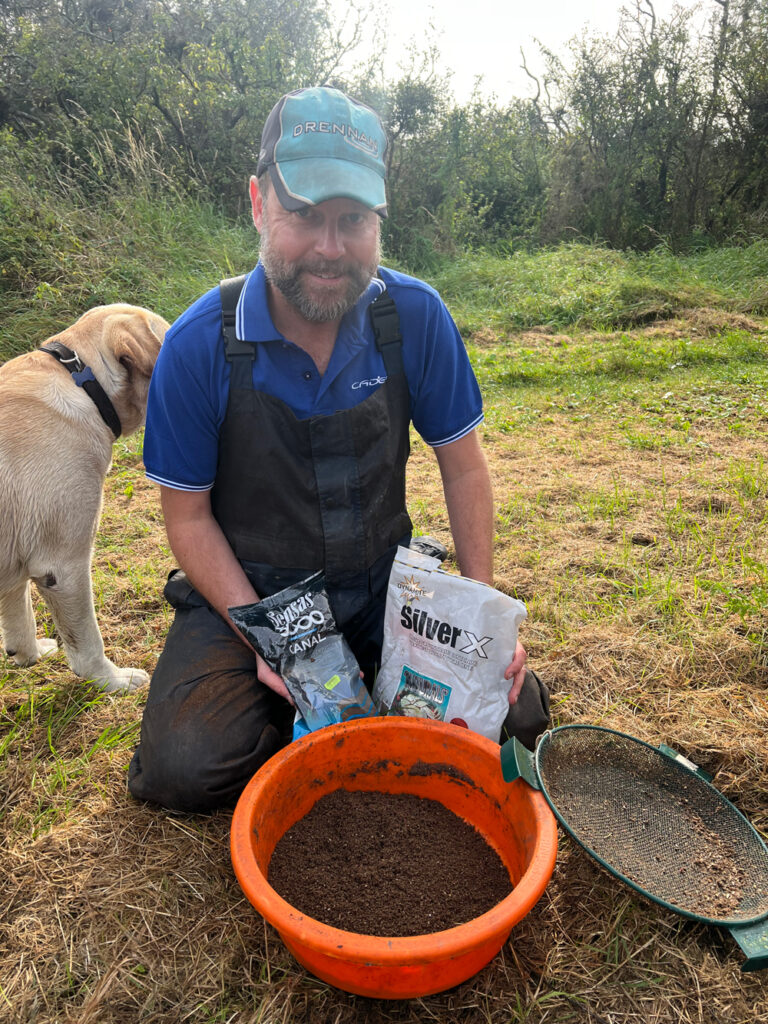 This is a lovely versatile mix that I use a lot on the Avon. I mixed the groundbait quite wet to try and deaden it and added some hemp, casters and pinkies.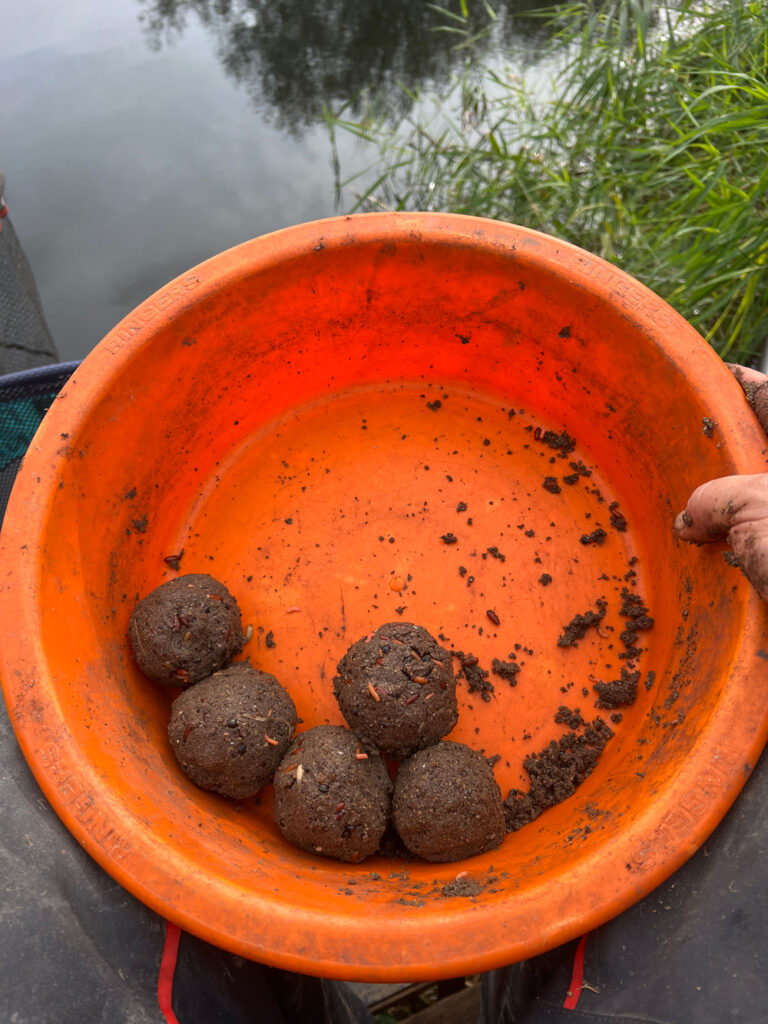 Chaz plumbed up the swim, and we spent time deciding where to feed the initial five balls of groundbait. We settled on 11m as the flow was steady and less powerful than at 13m. Chaz used a pole cup and accurately placed the balls exactly where he wanted. I suggested Chaz cupped the balls further down the swim rather than straight in front. This helps when presenting a pole float correctly on a flowing river. It allows you to drop the rig into the swim well above the groundbait and gain better control as everything is settled, and it makes it much easier to control the float through the area where fish are feeding.
The float we selected to start with was an Edge Tackle N5 2-gram set up on 0.12mm Edge Tackle Premium Mono and a 0.08mm Edge Tackle Pure Fluorocarbon hooklength with a size 20 Kamasan B520 hook.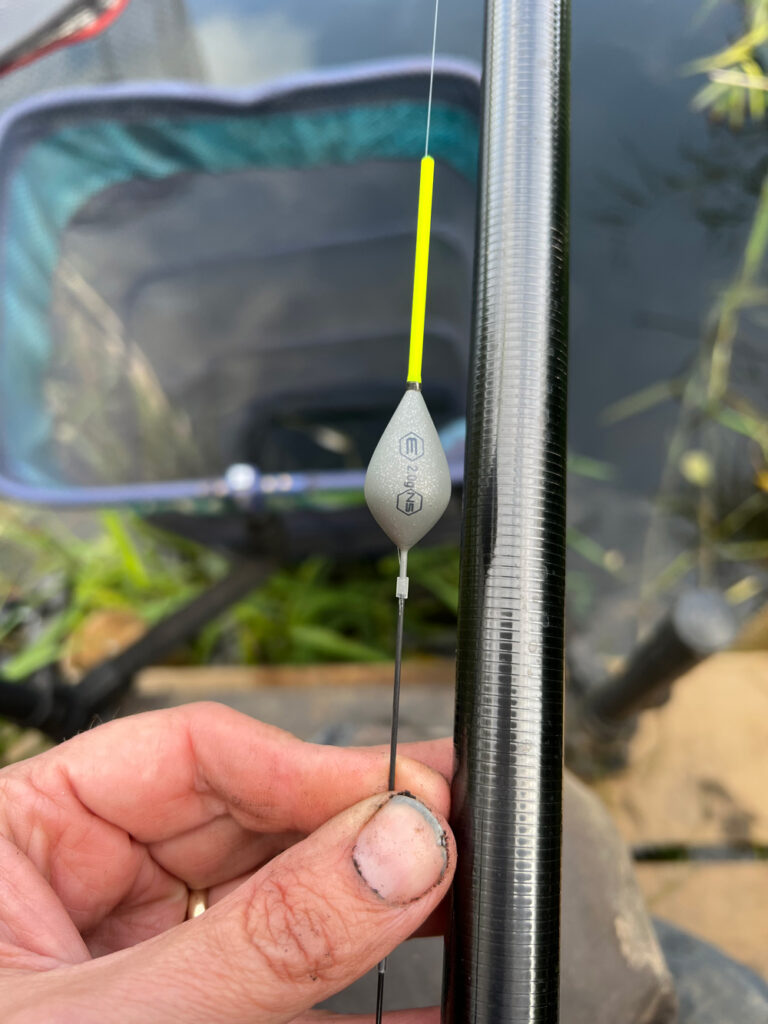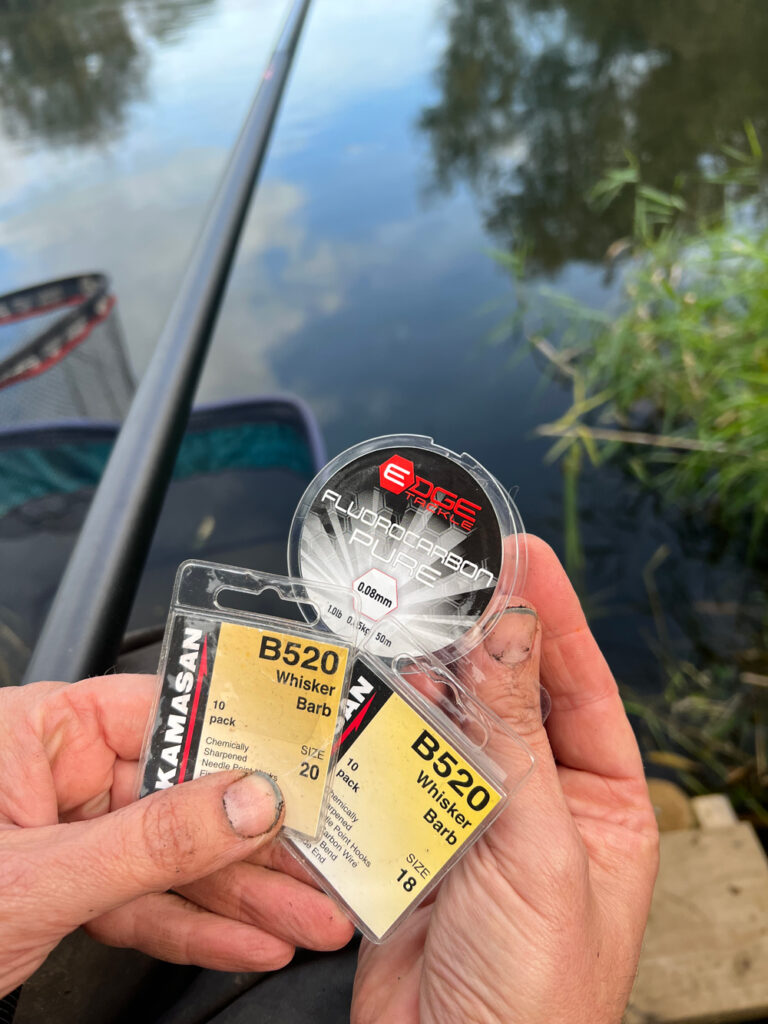 The shotting pattern was simple, with a 2-gram olivette about two feet from the hook and 3 number 8 shot spread below.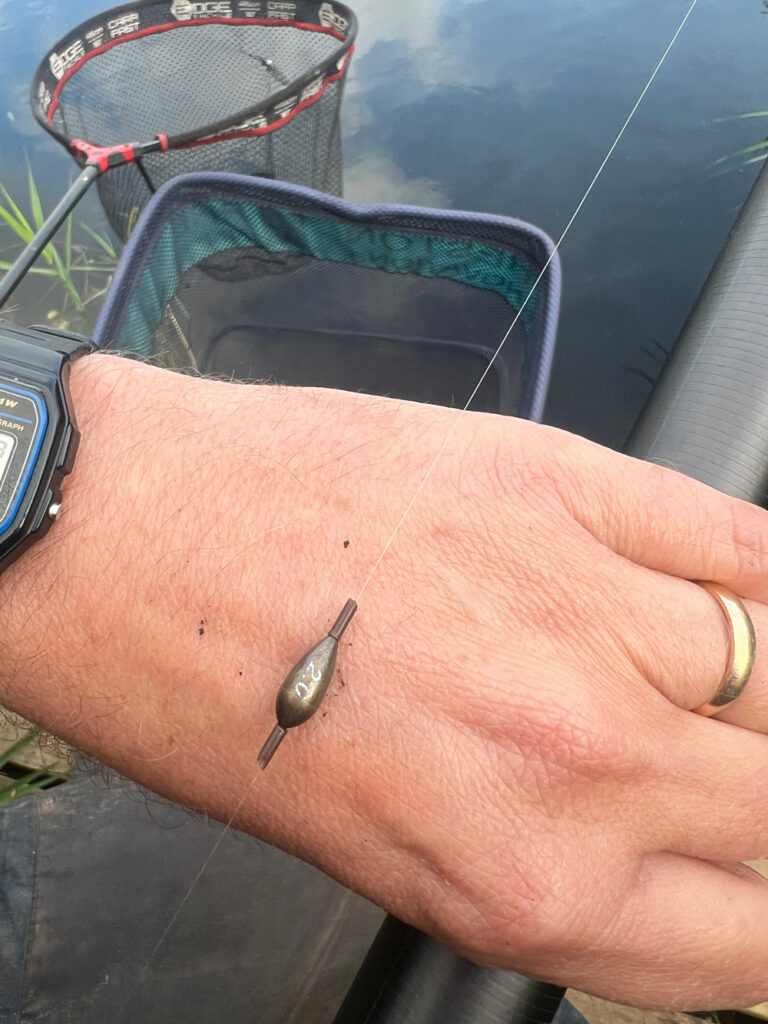 This positive rig and the shape of the N5 float helped with float control in the swim, and Chaz was rewarded quickly, catching some small roach and dace on a single red maggot.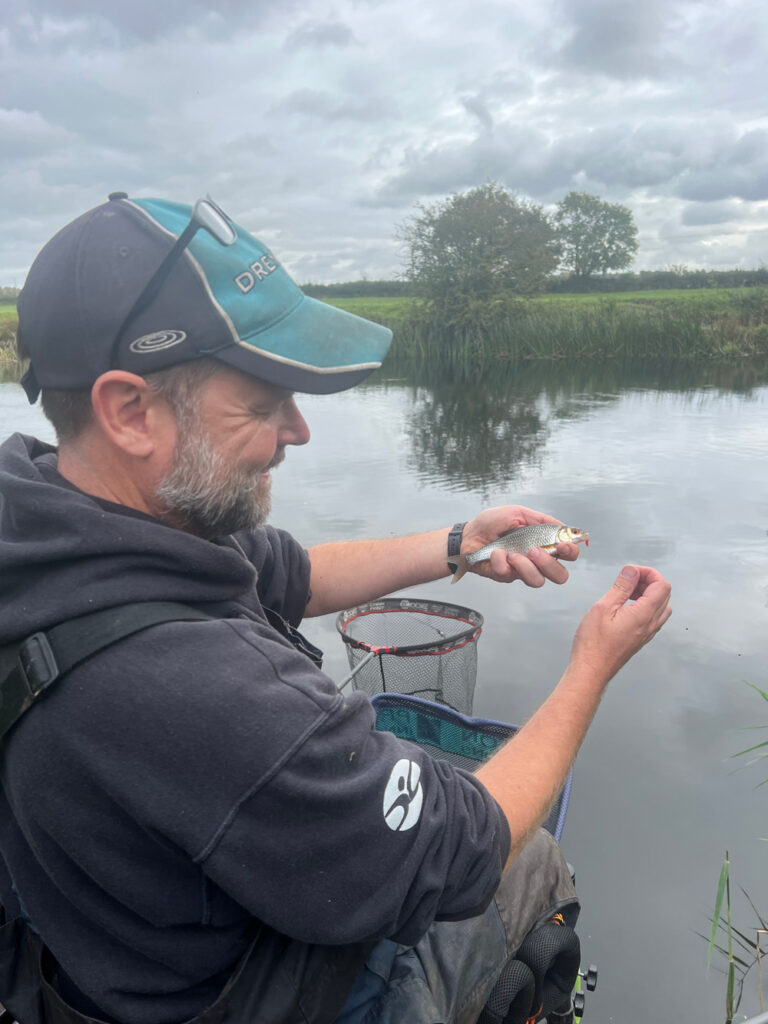 Chaz then missed a few fast bites and made the rig even more positive by creating a 'double bulk' with all three #8 droppers placed above the hooklength.
This resulted in a few nice perch up to 8oz. Chaz was enjoying himself!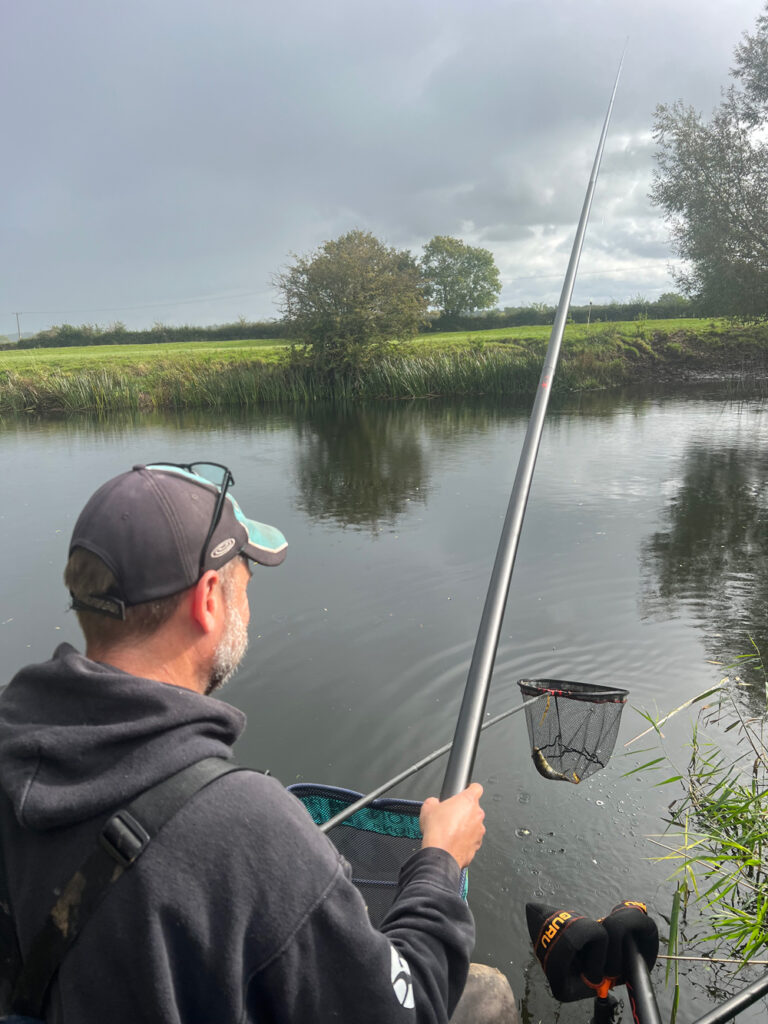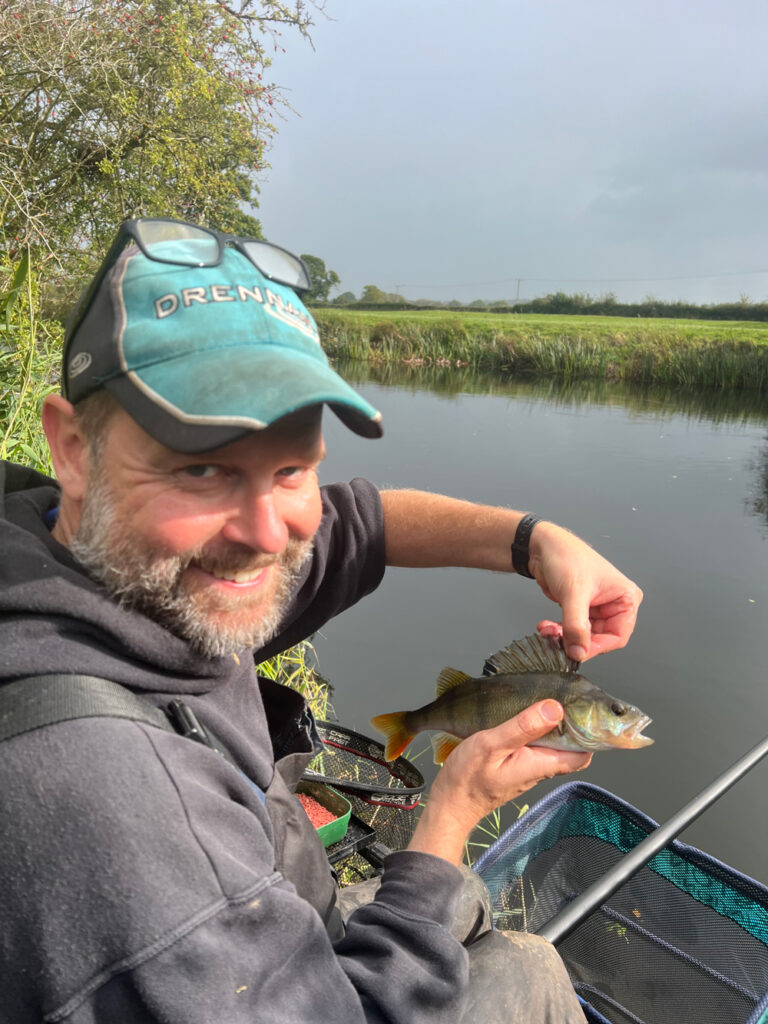 We had also set up a heavier rig to try and target bigger fish on the same line. I like approaching a peg like this, especially on harder venues like the Avon around Evesham. Sometimes, setting up many rigs and feeding different lines is tempting. On tough days, I think this spreads out the few fish prepared to feed, making it harder to catch consistently. I also think that bigger fish like perch and chub are attracted into the swim and feed area by the other smaller fish feeding.
The float we used on this rig was an Edge Tackle 4-gram N6, enabling Chaz to fish slightly over depth and slow the float down more easily.
This rig had a similar shotting pattern as the 2-gram version with an olivette and double bulk (3 x #6 shot as a dropper).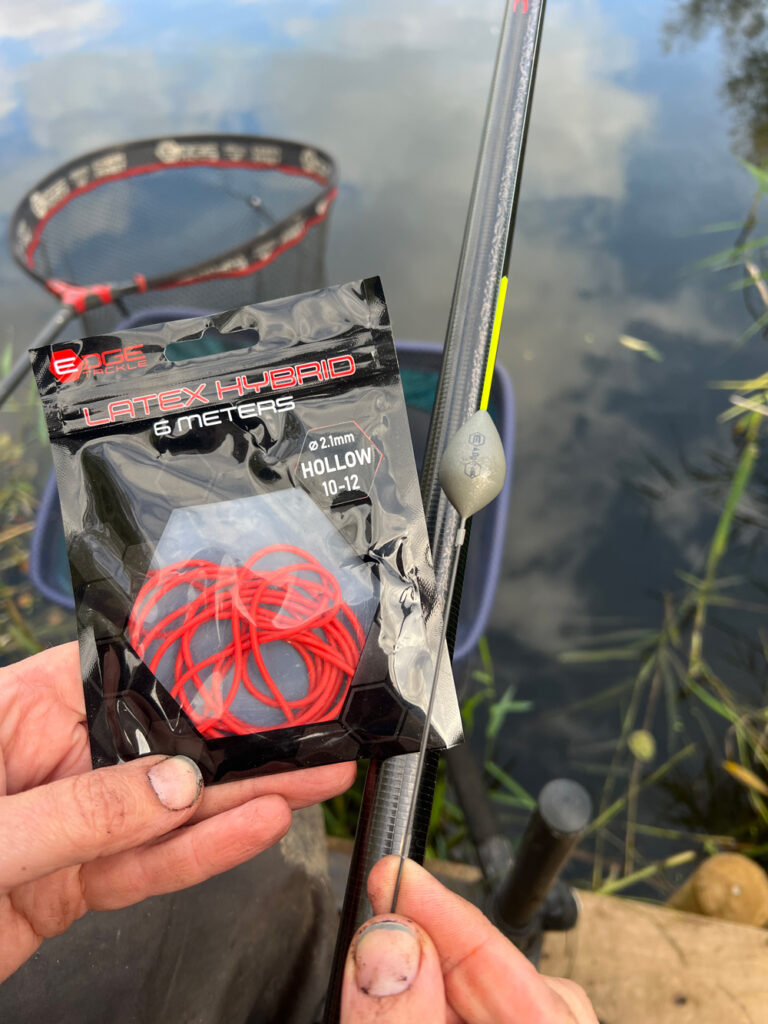 The rig was made with 0.18mm Premium Mono, 0.16mm Pure Fluorocarbon and a size 11 B711 hook.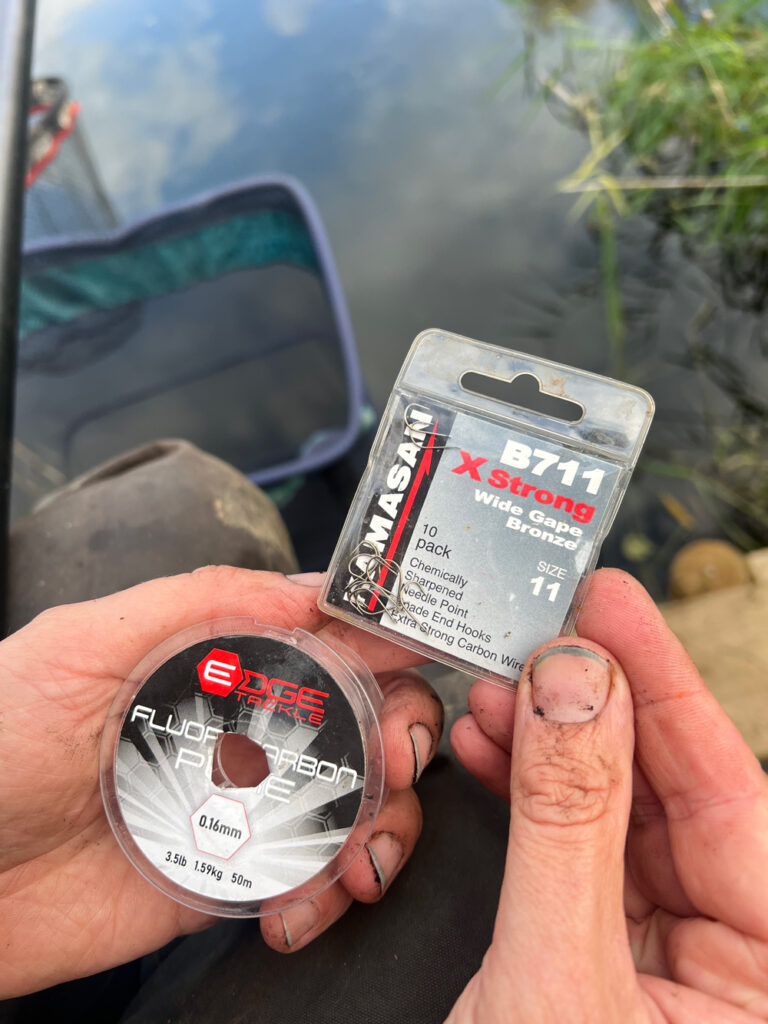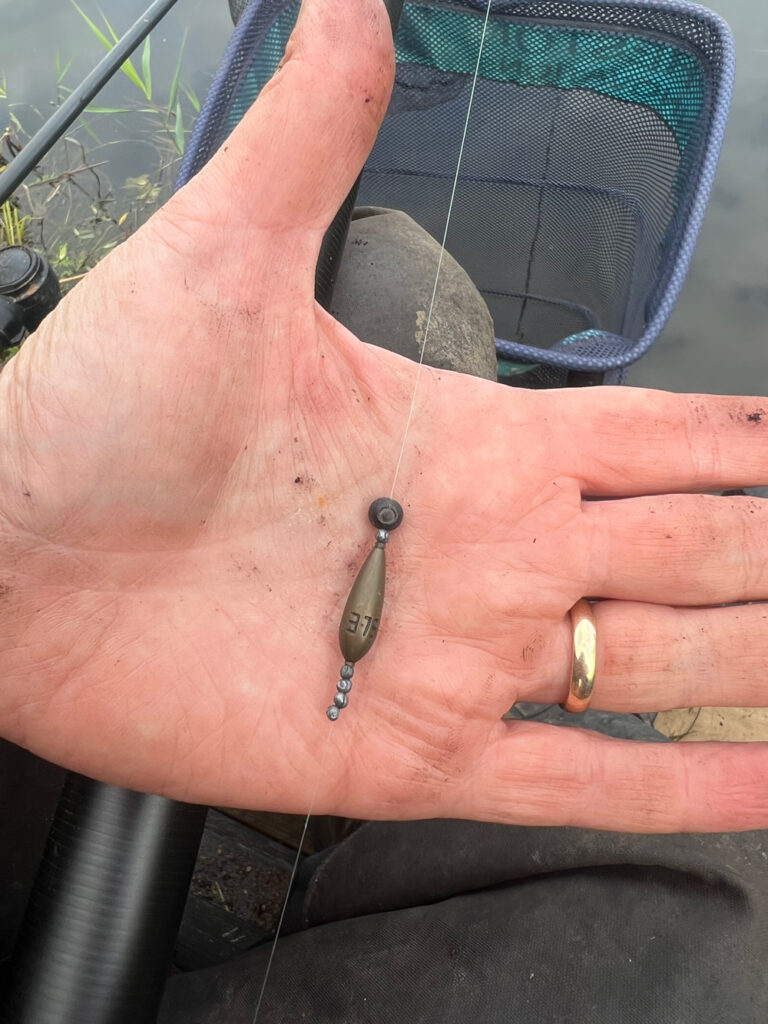 Chaz put a large dendra worm on the hook and was quickly rewarded with a big bonus perch that looked about 2lb!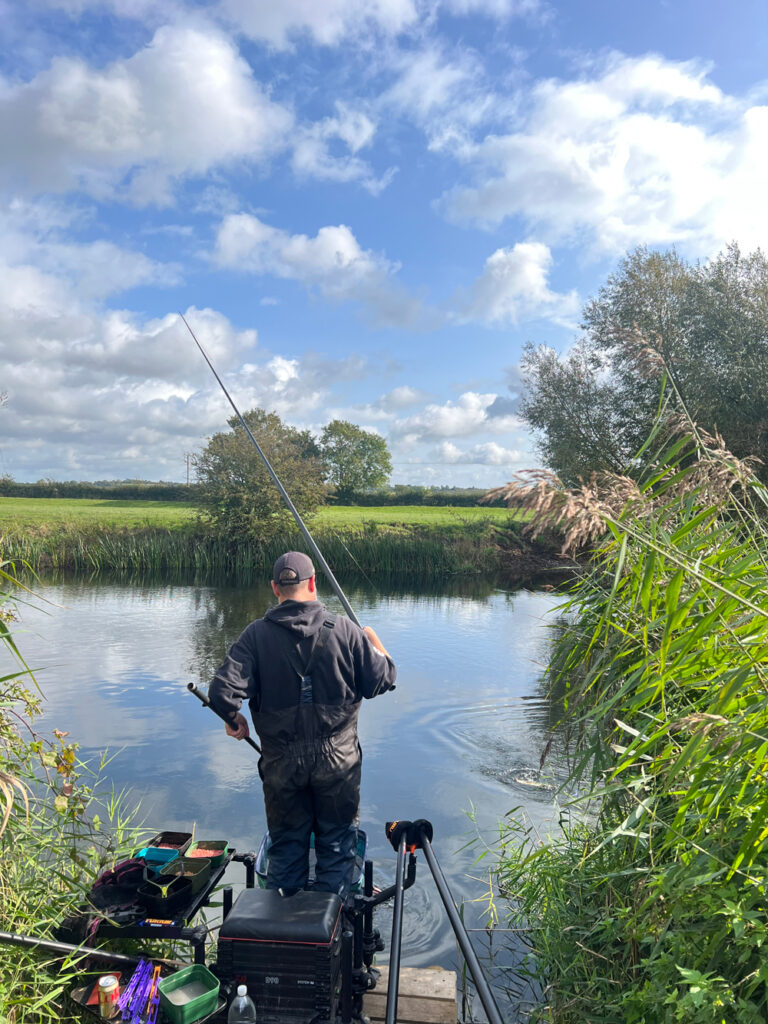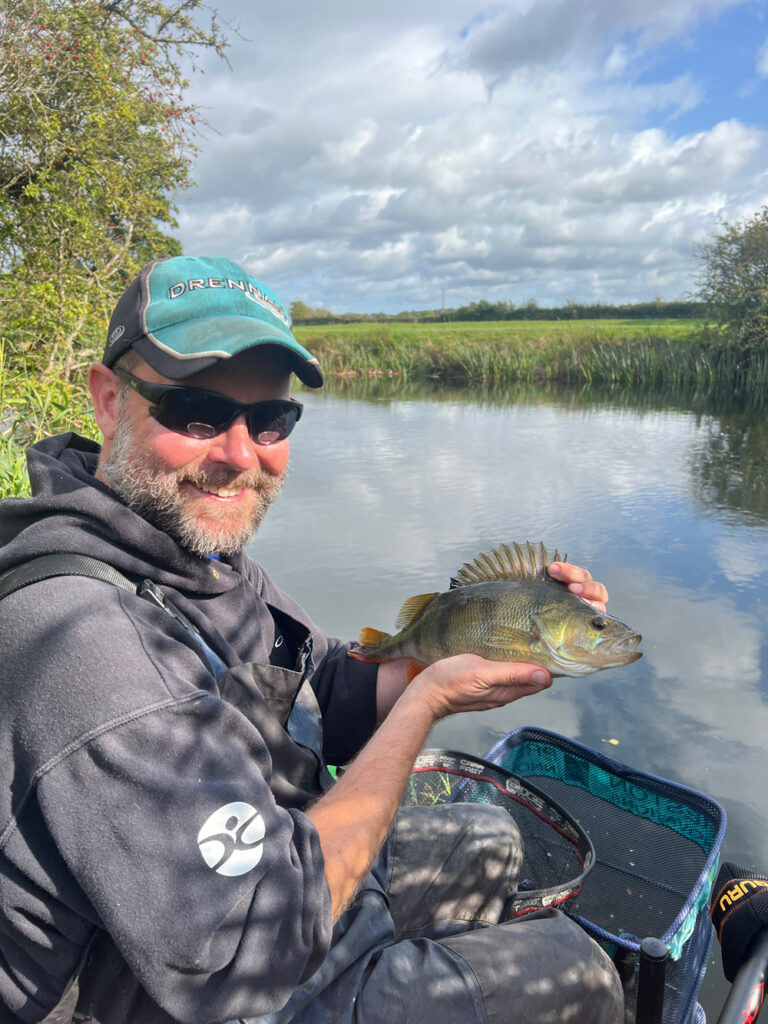 Chaz found that the swim's flow fluctuated as the river rose slightly. Over-shotting the rig with 1 AAA above the olivette really helped improve control and presentation. This is a great trick and one I like to use a lot when pole fishing on rivers. It sometimes takes a bit of adjusting with the amount of extra weight required and the position of the Olivette and droppers, but it really can make a big difference. 
Chaz had started loose-feeding some maggots on the same line and decided to try the lighter rig again. Moving the olivette up a foot and spreading the dropper shot out again was the best way to trick a few more nice roach, dace and perch.
Some Bleak had started feeding in the swim and intercepted the hookbait before it had settled.
Feeding larger amounts of maggots less often (every 3 or 4 casts) seemed to work better than feeding smaller amounts every cast, reducing the amount of nuisance bleak bites.
The session was progressing nicely, and Chaz commented about how simple it was to concentrate everything on one line, switching between the two different rigs and building up a nice net of fish.
Switching back to the heavier rig with a worm resulted in another bonus perch that looked even bigger!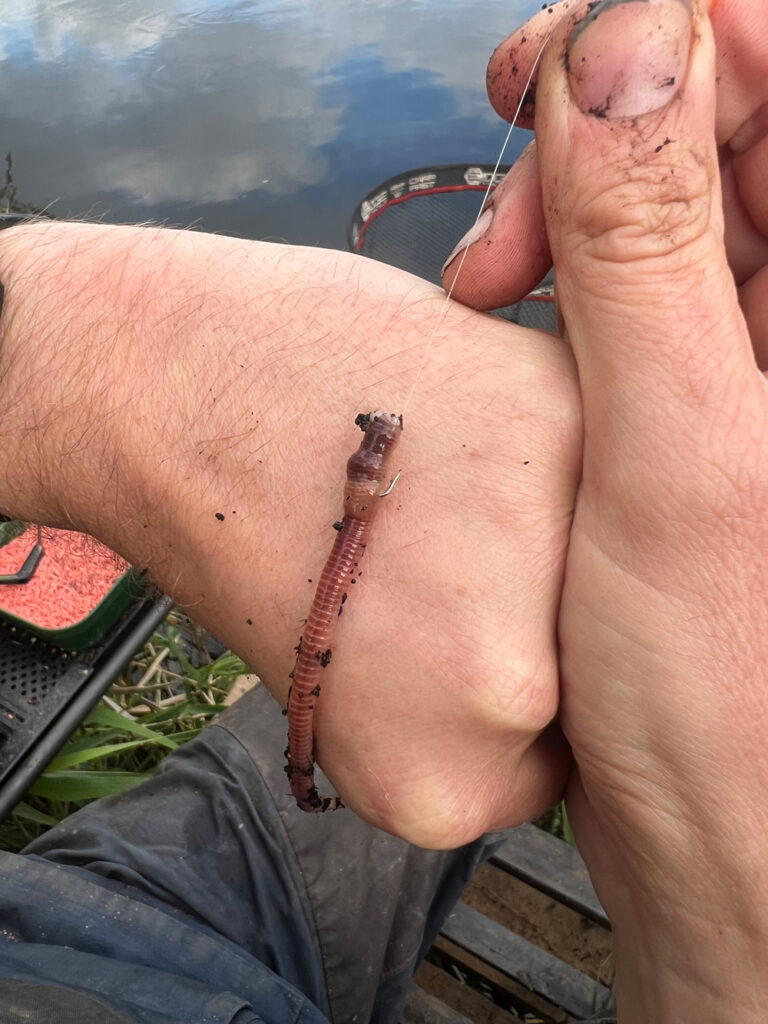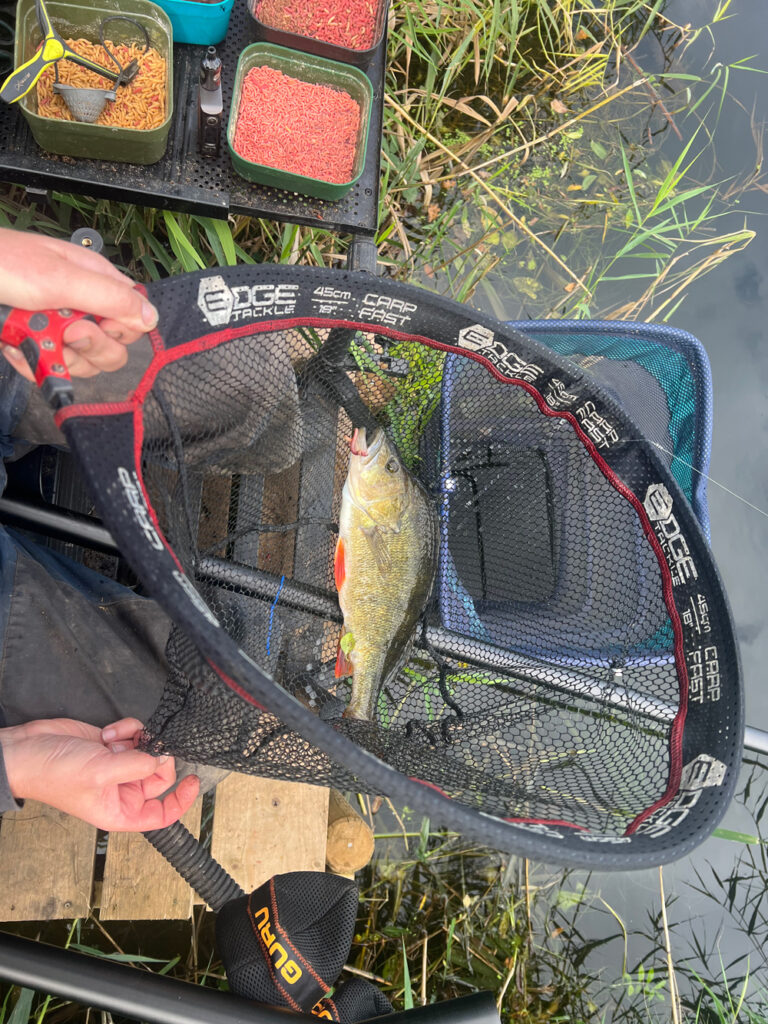 We had fished for about five hours and decided to finish the session on a high!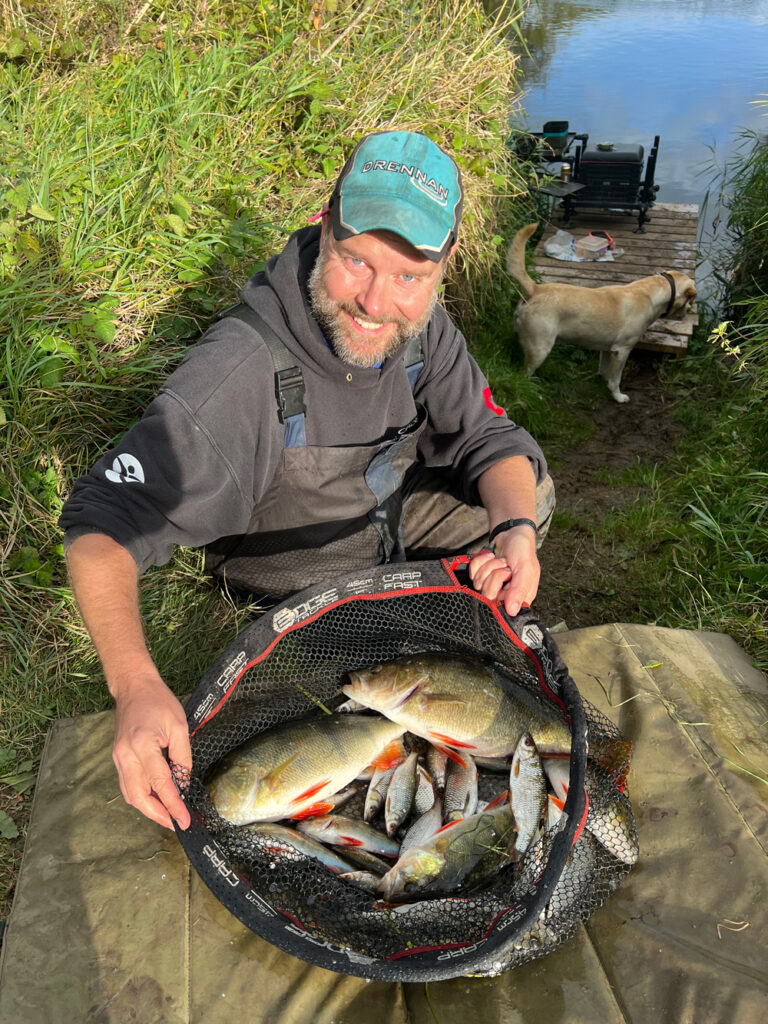 Chaz had over 9lb of fish, and we weighed the perch separately at 1lb 15oz and 2lb 6oz.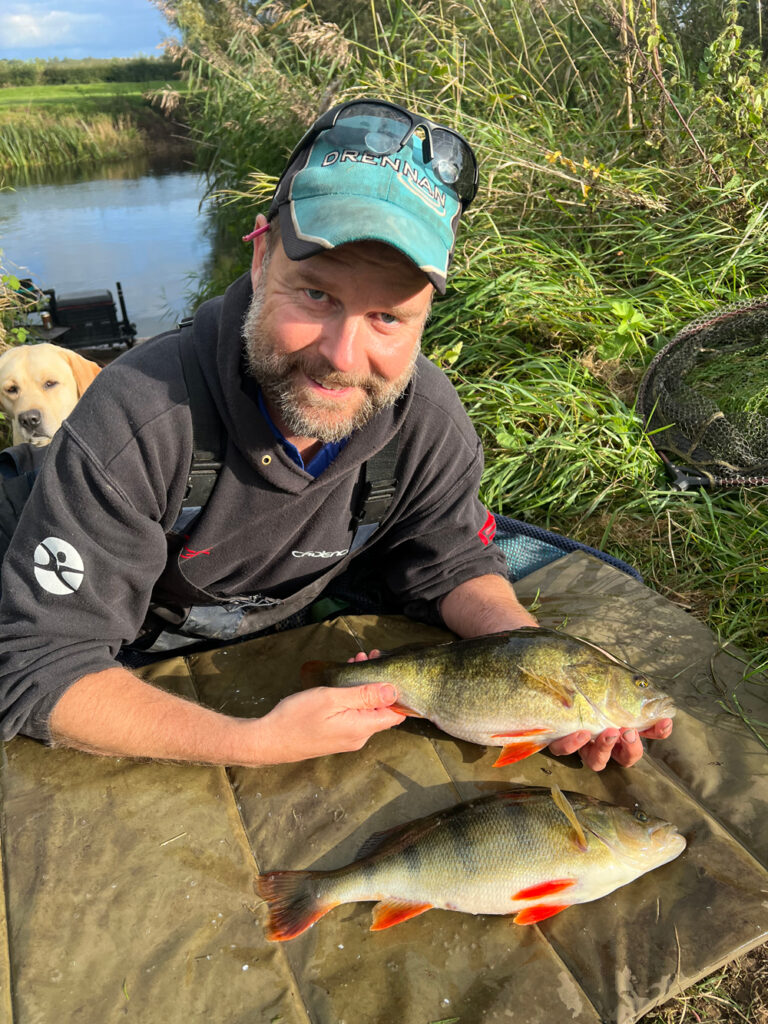 This was a great result on a challenging peg and conditions and one that I'm sure would have resulted in a frame place or win in a match on the river that day.
A syndicate now controls fishing at Twyford. If anyone's interested in joining, please contact them at this email twyfordfarmangling@gmail.com