Memories of happy times came flooding back when I got out of my car to go fishing for this Cadence tackle test on Lancashire's River Ribble.
The pungent smell of slurry greeted my nostrils and I knew I was at Elston Old Hall Farm, a mile or so from Grimsargh village, where I spent childhood years.
This stretch of river is controlled by Wigan AA and, for a scandalously inexpensive £32 a year for a club membership, it represents excellent value for money.
It was 40 years ago to the month – October 1977 – when I fell in love with this stretch and started learning how to fish rivers. I was a 14-year-old boy knuckling down to work towards my 0-levels. Girls were not on the radar, really, but fishing certainly was.
Anyway, back to the fishing. I caught a couple of pound-plus roach during the autumn half-term week. Watching a stick float go round and round in circles in a small slack, while the river stayed four feet above normal level for the whole week. Rain like you wouldn't believe, and that was before global warming kicked in!
I had precious little idea what I was doing in all honesty but, magically, the float shot under at least half-a-dozen times on each of my two trips and I was rewarded with small dace, an odd gudgeon and on each day, a monster roach.
What magnificent creatures, those roach. Little did I know at the time that those glorious red eyes and red fins, plus the way they fought, would have me hooked on this species for the rest of my life.
My days of messing about catching stunted rudd in farm ponds were over. It was the Ribble or bust for me from now on!
And I will never forget Christmas 1977 as Santa brought me an Abu Mk VI Feralite All England 13 foot match rod and a Mitchell Match reel. Wow, these were top of the range items that any serious angler would have given their eye teeth for. Thanks Mum. It was a lot of money back then and I can't thank you enough for what you did!
I remember christening that rod and reel combo on this very stretch between Christmas and New Year. Back then you had to be on the bank, in the pitch dark, at 5am to secure a good peg. We used to cycle down with our rods strapped to the crossbar of the bike and a wicker creel on our backs. On that day we secured the pegs – but were then joined by a group of four anglers who had travelled from Warrington in a Commer van. Anyone remember them?
These guys politely 'muscled' their way into the peg that myself and a friend were fishing. We didn't mind as there was enough room and all we all wanted to do was catch a few fish. One of their number decided to go upstream to the head of the pool and wade out across some big boulders.
So there he was, standing in the middle of the river, bait apron on, balancing, or should that be 'wobbling' on a boulder, with nothing between him and 22ft of icy cold water except fresh air. What could possibly go wrong?!!!
You can guess what happened. He slipped, went in head-first and that was that…or was it? You mean give up a day's fishing on the hottest pegs in the North West? Not a chance, his mates foraged for wood and built him a nice camp fire that he sat next to, shivering in his soggy underpants all day, while they carried on bagging up! Shining times!
But back to the here and now – and I am back on my old stamping ground to fish with and showcase the strengths of the Cadence CR10 No3 13ft feeder rod and the Cadence CS10 4000-size fixed spool reel. Fishing tackle technology may have changed radically over four decades but the habits of the fish have not.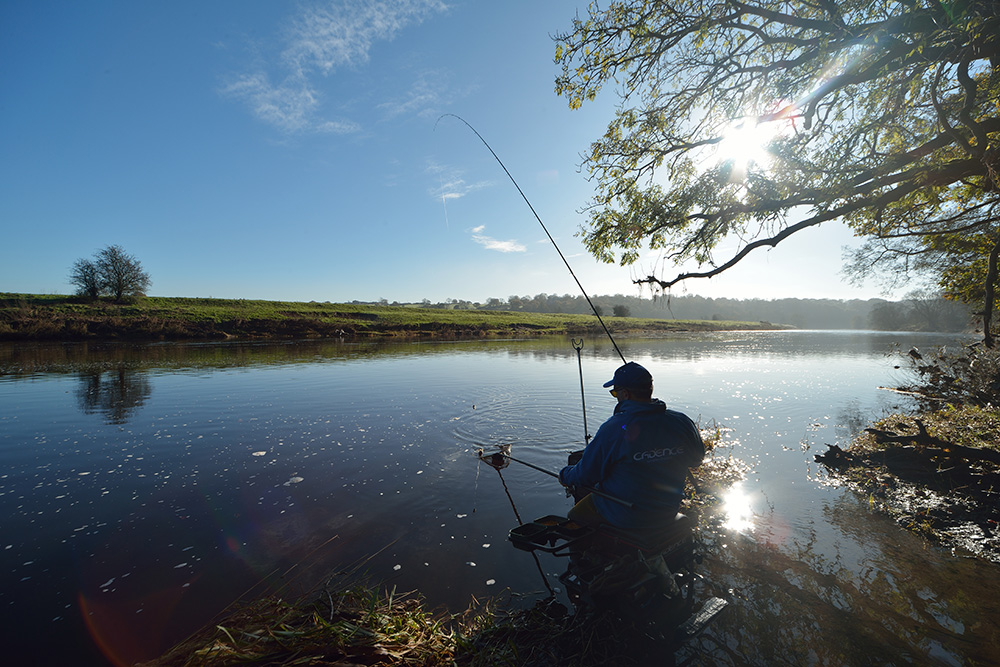 There is a big salmon pool at Elston that attracts fish in the winter months and it was here that I wanted to put the rod and reel through their paces. The pool has a maximum depth of 22 feet at the upstream end and it shallows, rather like a swimming pool design, to around 10 to 12 ft in front of my fishing position on the day. I would guess the pool is around 150 yards long, so it is a big old piece of water.
The river at this point is around 80 yards wide and the water in front of my peg has flow down the inside, a vast slack area in the middle, and flow down the far side.
It requires a 70 yard cast to reach the edge of the flow across, which is where I was going to target roach, dace and hopefully the odd chub. The river was about two feet above normal level but running gin clear, and with bright sunshine on the cards it would potentially prove testing.
I loaded the shallow spool of the Cadence CS10 with 200 yards of 4lb Daiwa Sensor and selected the Cadence CR10 No3 feeder rod's lightest carbon tip – 2 oz – to fish with.
Bait wise, I had brought four pints of the finest bronze maggots from Ted Carter and Son, lovingly prepped by Dave Lister – cheers bud – plus three pints of well-cooked hemp.
I always riddle the maggots at home and take them to the bank in some turmeric and maize flour as these two products degrease the maggots, helping them to sink that little bit faster.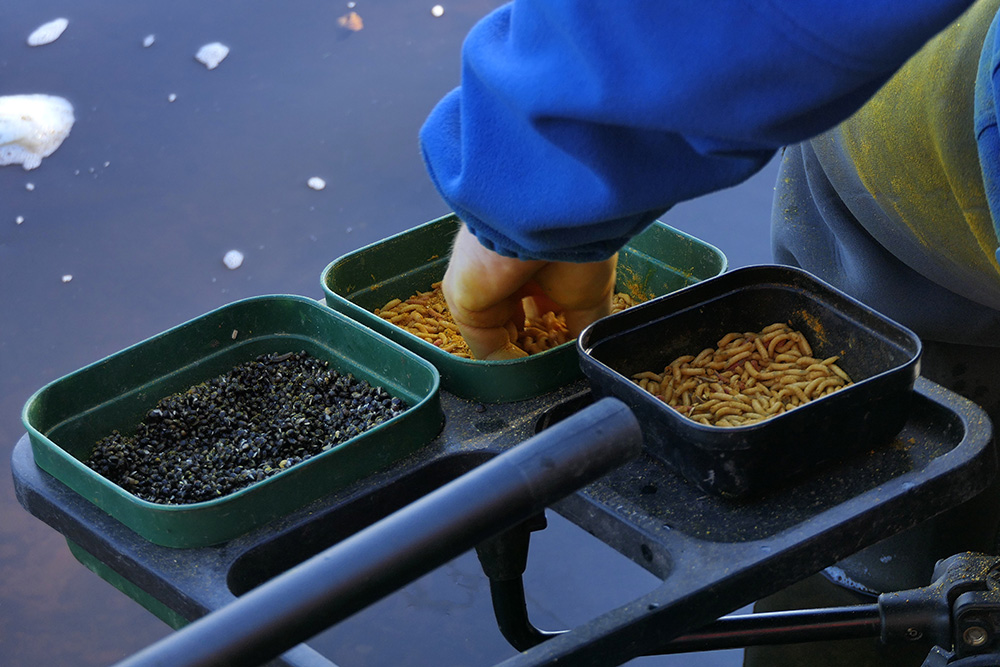 Let's look at the feeder set-up. Because there is always a chance that a barbel might put in an appearance, and because the Ribble can be a snag pit, I always employ a fish-friendly, semi-bolt rig feeder set-up.
To create this, I slide a couple of rubber float stops on to the main line, thread on the feeder – incorporating a clip-swivel so that I can quickly change the feeder as I experiment to find what is the best size and weight on the day – and then finish off with a Drennan Swivel Bead. The swivel bead acts as a buffer and an anti-tangle device, all in one, and this is important.
But more important is the fact that a fish can avoid becoming tethered if the feeder becomes lodged between rocks and you are forced to pull for a break. You may lose a feeder but the welfare of the fish has to come first.
Hooklength-wise, I used a length of Dave Harrell's DH Angling Rig Line in .14mm that breaks at 5.3lb. I twizzle the last four inches of the line, to stiffen it and create a bit of a boom, taking the hooklength away from the bead swivel, then tie a figure of eight knot to create the loop to attach it to the bead swivel.
This is passed through the swivel eye and lassoed through, with the hook then tied on to finish off.
My hook choice to start off was a Colmic B957 size 18 with double maggot, one bronze, and one red, both hooked tail end on. I do this to allow more space around the hook bend to avoid maggots from turning over the hook point, which results in bumped fish.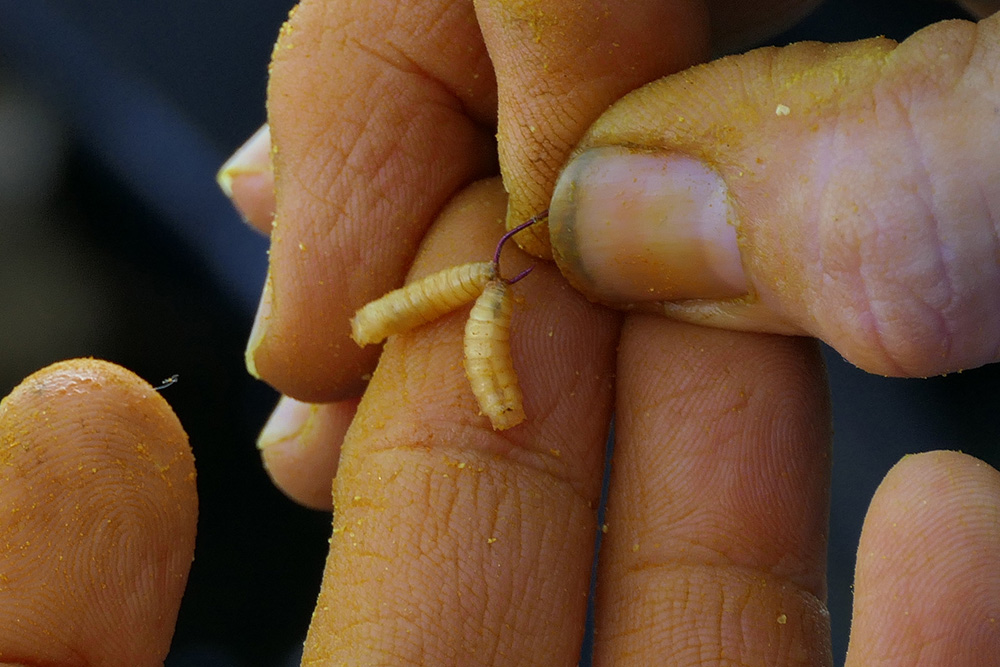 I opted to have half a dozen casts using a large Drennan Feeder Bomb with a 45g weight (1.5oz in old money), to get some bait down in front of me, before switching to a smaller feeder carrying slightly less weight. On this particular day a 30g Kamasan black cap feeder and later an old Thamesley feeder of a similar weight.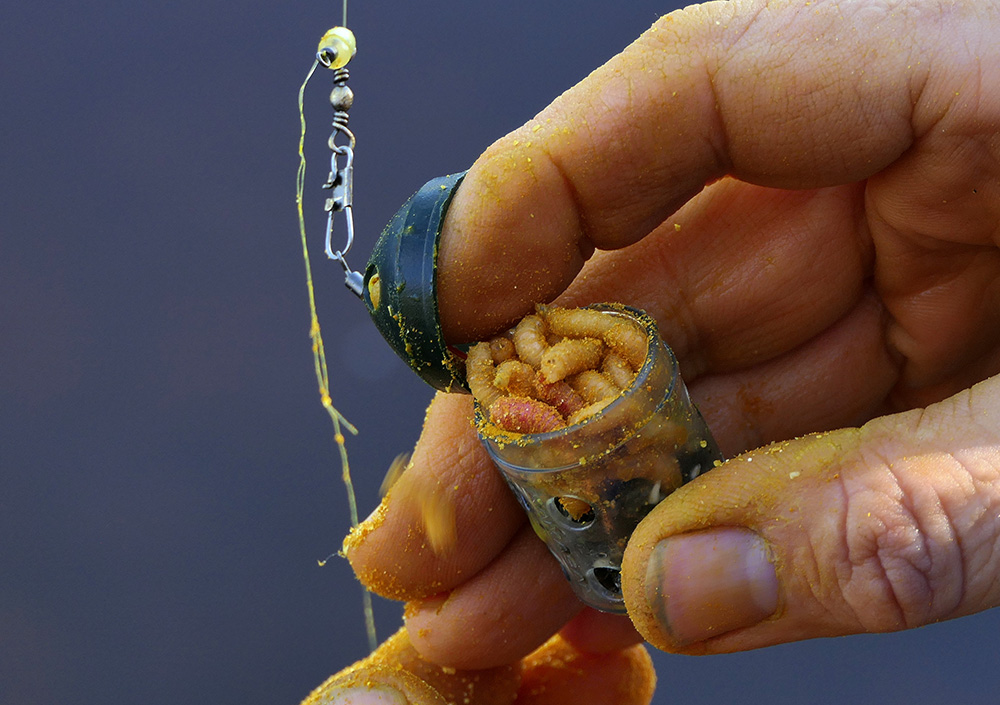 From the word go I had bites, initially from dace in the two to three ounce bracket and then from much better samples up to 10 oz. I also started to catch roach, mainly in the 6 to 10oz bracket but also including one of those lovely old warriors, a fish of around 1lb 4oz.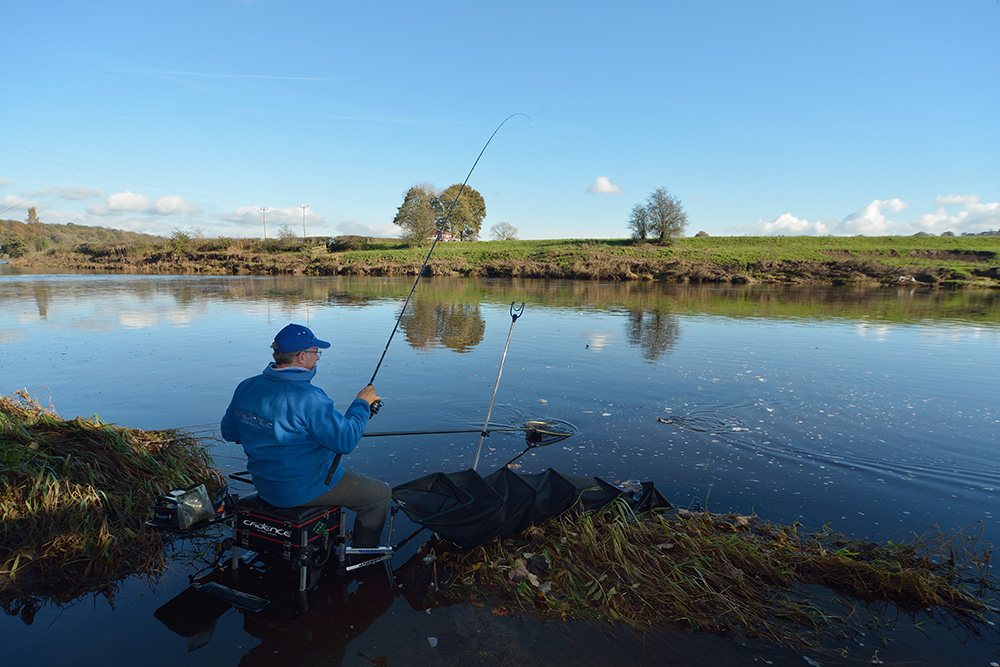 As the sun rose higher in the clear blue sky during the morning, the fish became shy biting. Earlier I had enjoyed a good spell during which I had gone as big as a size 12 Colmic BS5000 hook baited with four maggots.
But as the sun climbed high overhead, bites tailed off so I scaled down to a size 18 Drennan Red Maggot hook pattern. These are light but very strong and have a wide gape, meaning you can fish up to three maggots, even on a size 18.
These tweaks all worked and kept fish coming and I ended up with 12-14lb of fish.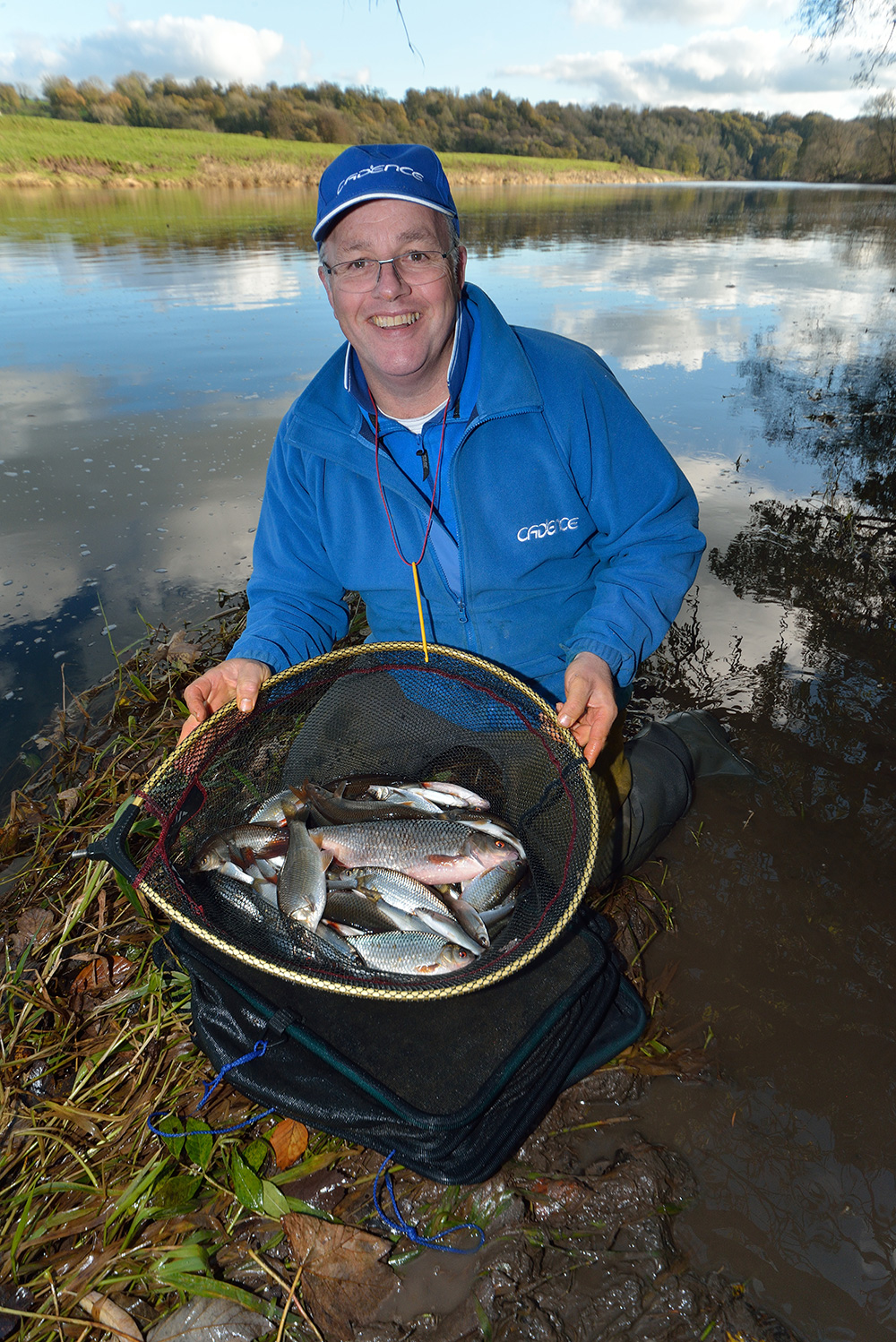 Let's talk about feeder fishing in a bit more depth at this point. The uninitiated or novice angler may think that it is simply a case of chucking a feeder out and then sitting it out, ready for the rod tip to hoop over.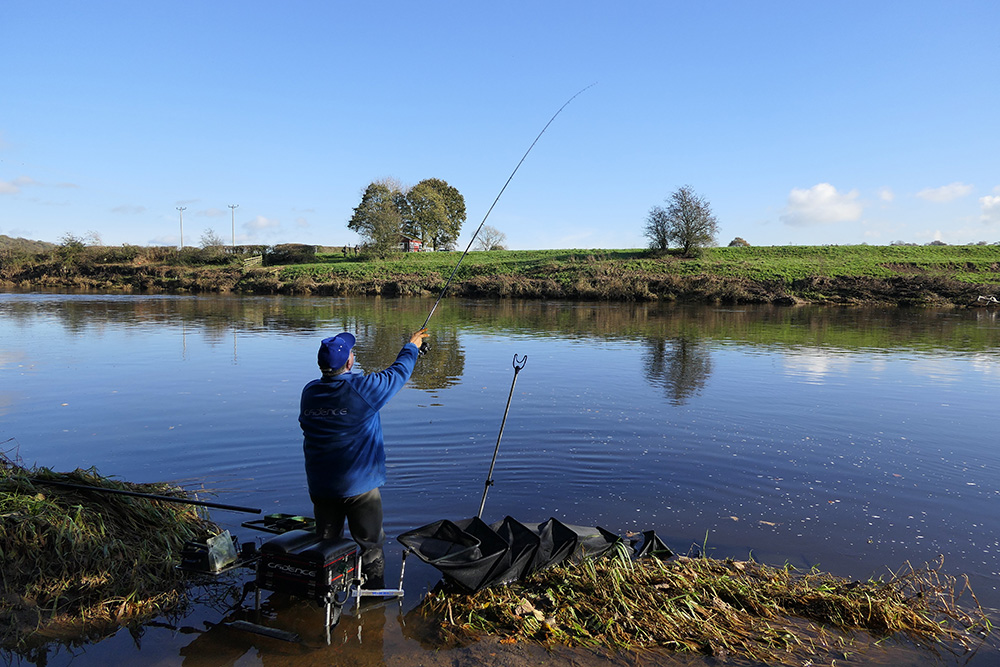 Yes, in theory this can happen, especially when Mr Barbel is in town, having a munch!
But for days when it is a case of catching anything that swims, and in particular silver fish such as roach, dace and chublets, it is better to find a feeder that just balances, i.e. just holds bottom. In essence, after casting, the feeder should bounce a couple of yards before coming to rest.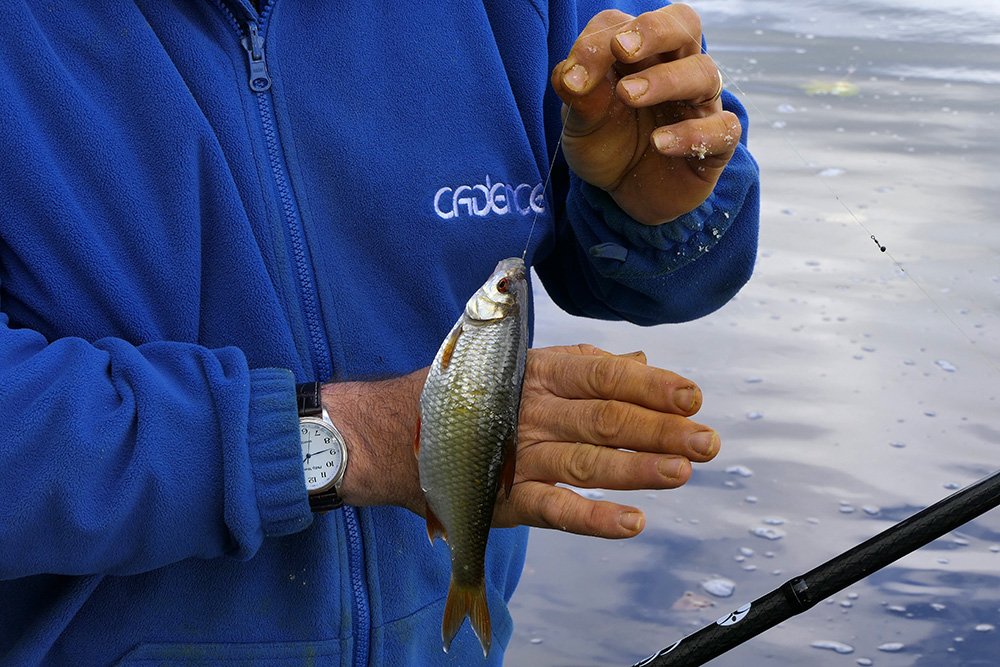 If you lift the rod up, the feeder should lift off bottom and bounce a couple of feet or more before settling again. This critical balance means that should a fish suck in the bait and swim off, the act of dislodging the feeder should result in the fish hooking itself against the weight of the feeder. This is registered by the rod tip springing back, perhaps better known as a drop-back bite.
When this happens you do not have to strike. Simply lift up the rod and the fish is already on so start playing it to the net.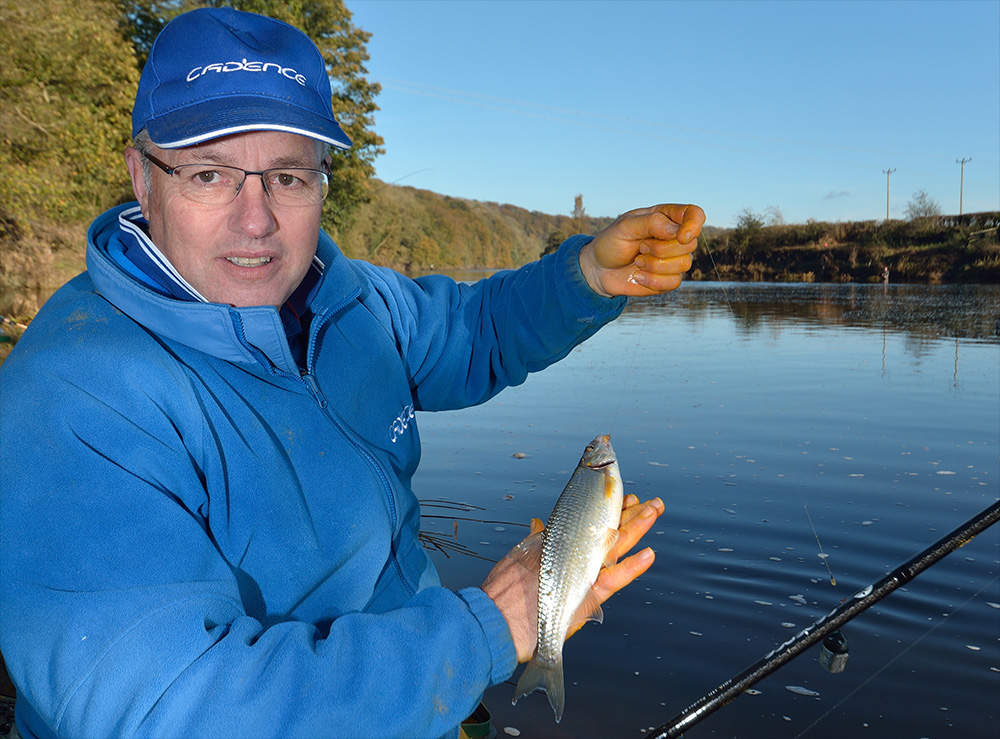 The rod is positioned up in the air and downstream. So on this day, with the river flowing from left to right, if you imagine you are at the centre of a clock face, the tip of the feeder rod would be in the two o'clock position.
And you are looking, in essence, for drop-back bites on the rod tip, caused by the pressure on the line releasing as a fish dislodges the feeder.
It pays to carry a selection of feeders and interchangeable feeder weights. I also carry a few thin strips of lead that a roofer rather sportingly left behind after he had finished re-roofing my garage!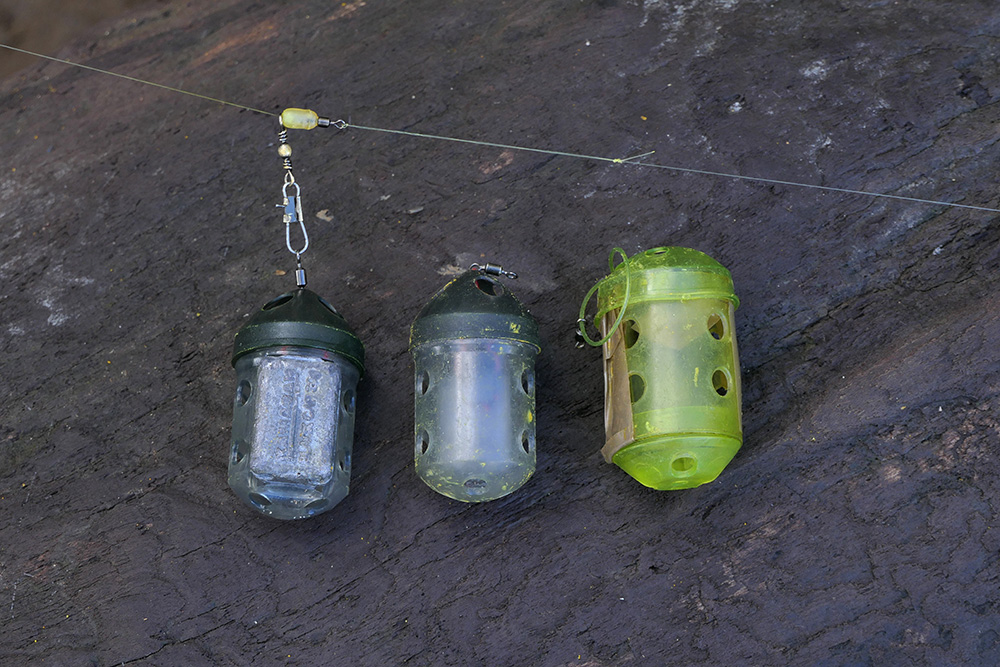 You can use these additional strips to use a light feeder and just add enough to get the feeder to balance correctly. Trial and error is the only way to create the perfectly balanced feeder but with a bit of practice and experience it becomes a job that only takes a few minutes.
Now to the rod. All I can re-state is that UK Cadence Fishing main man James Robbins knows his onions. He has designed a rod that is capable of covering a lot of bases. It is rated for reel lines between 3lb and 10lb and it has bags of grunt in the butt section, for accurate casting and launching heavy payloads, all allied to a wonderful mid and tip section.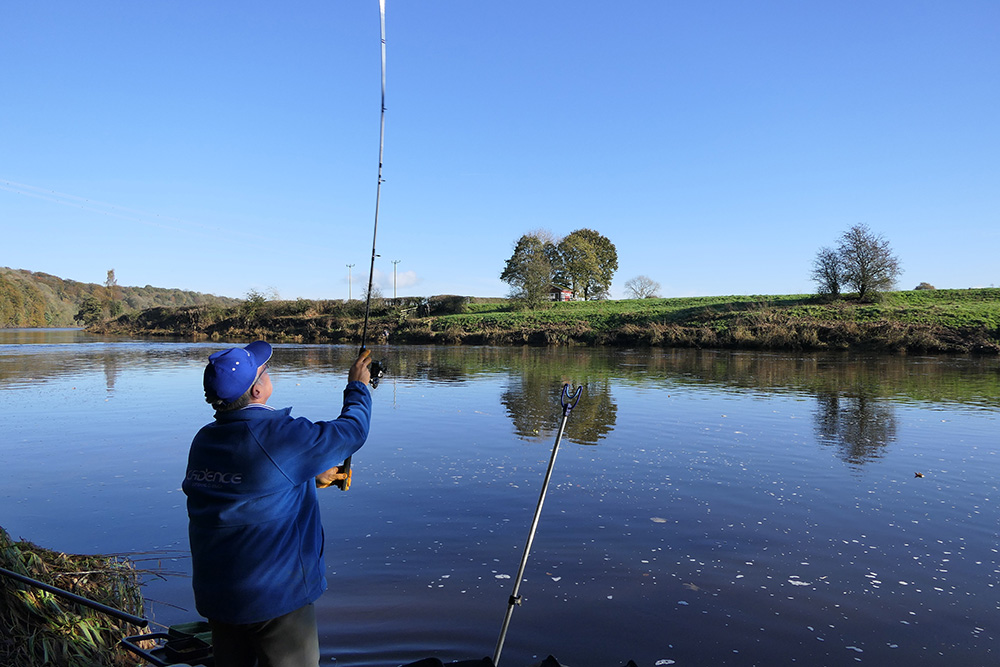 For those of you who know of the long defunct Carbotec brand, this Cadence CR10 No3 13 ft rod put me strongly in mind of the Carbotecs designed by fellow Prestonian Geoff Salisbury. I should know, I still own a couple.
The Cadence 13ft No 3 has a non-locking action and the acid test, in my eyes, is when you crank in a three ounce fish and it has a feeder with an ounce plus weight above it. You don't suffer having these small fish shaking off the hook in front of you – a crucial factor if you are a match angler as every fish counts. This is down to the rods forgiving tip section.
The push-in carbon tips are well rung with large guides – excellent for handling shock leaders – and there is no sign of a flat spot where they join the carrier section. This rod, with quality Fuji reel seat and Fuji Alconite guides, has the attributes to be a barbel tamer, a chub strangler and a bream basher. For anyone wanting a big rod for a big chuck for big bream using a method feeder or an open-ended feeder, you need to check this baby out.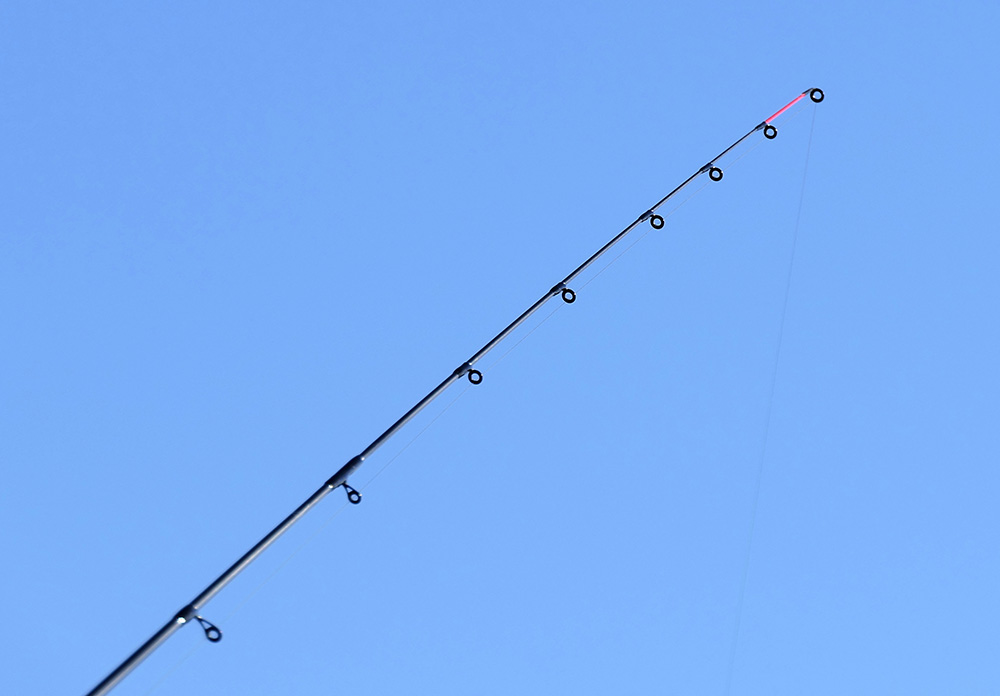 It can also be used quite happily on commercials. To use a cricketing analogy, it is a bit of a Sir Garfield Sobers, a Sir Ian Terence Botham, a Sir Richard Hadlee – in short, a proper, world-class all-rounder!
And, best of all, it sells for £119.99 delivered to your door. What was that, the sound of disbelieving silence?
What about the reel? Well, I have always used Daiwa TDRs for my open face fixed spool fishing but the Cadence CS10 4000 and 3000 models have now made them redundant.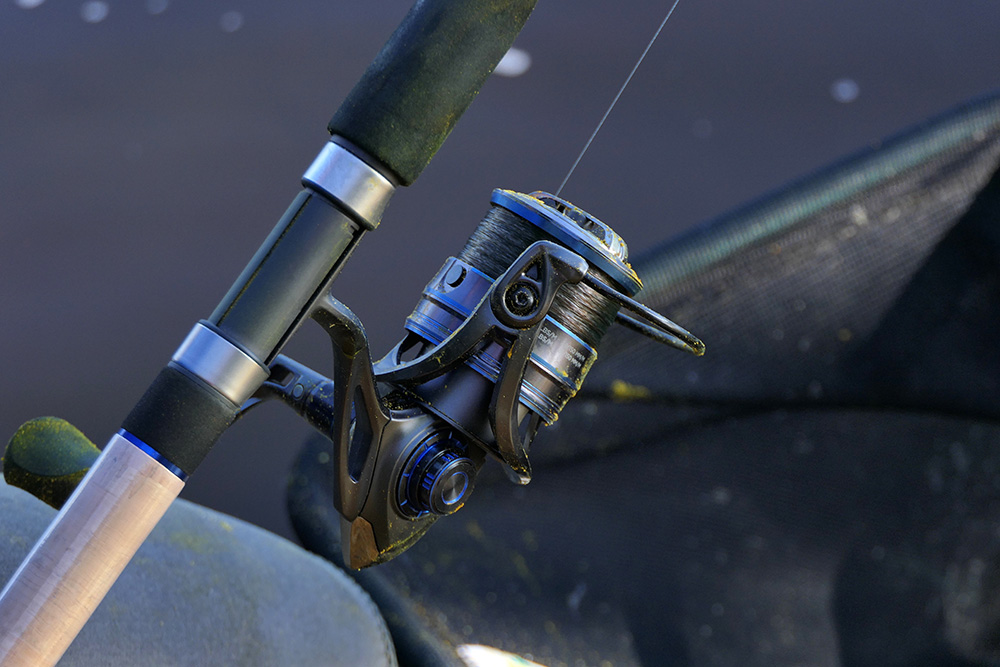 The CS10 has a 6:2 retriever ratio, a lightweight magnesium body, a mega-sensitive front drag and comes with two machined aluminium spools – one deep, one shallow – as standard. The price, again delivered to your door, is a jaw-droppingly low £89.99.
So all in all, if you wanted to buy the rod and the reel, you would be having both delivered to your door for a combined price of £209.98.
Where's the catch? There isn't one. The only catch is what you will put in the net with these two lovely bits of kit.
As Del Boy Trotter would say: "Mange tout – go on Rodney, you know it makes sense!!!!