I have been using Cadence Fishing rods and reels for the last six months, to say I am impressed would be an understatement.
Most of my fishing is on my local River Ouse, in Cambridgeshire, where the depth varies from 16 to 24ft deep. I've been fishing with the Cadence CR10 12ft #2 or 13ft #3 Feeder Rods which have performed flawlessly.
Once the river season had closed, my thoughts turned to my commercial campaign, targeting skimmers and carp, knowing how good the rods performed on the river, I was keen to get the shorter Cadence CR10 10ft and 11ft Feeder rods out on the lakes.
A short ten minute trip to my local fishery was the perfect place to try them out. I chose to fish on a mixed species lake, it mainly contains carp, but has a decent head of silvers too.
I decided on a two-rod approach, using the Cadence CR10 10ft and CR10 11ft #2 Feeder Rods, these were both paired with a CS10 4000 reel. These rods have a lovely slim blank, they're light and have a beautiful progressive action, a right amount of strength in the lower section helps when playing larger fish which would hopefully come into play today.
When targeting silvers and carp, I believe in keeping things simple. The setup would be straightforward.
The Cadence CR10 10ft #2 Feeder would be fished with a 1oz tip, 5lb mainline, 012 hook length and size 18 hook, hookbait being double or treble dead red maggot.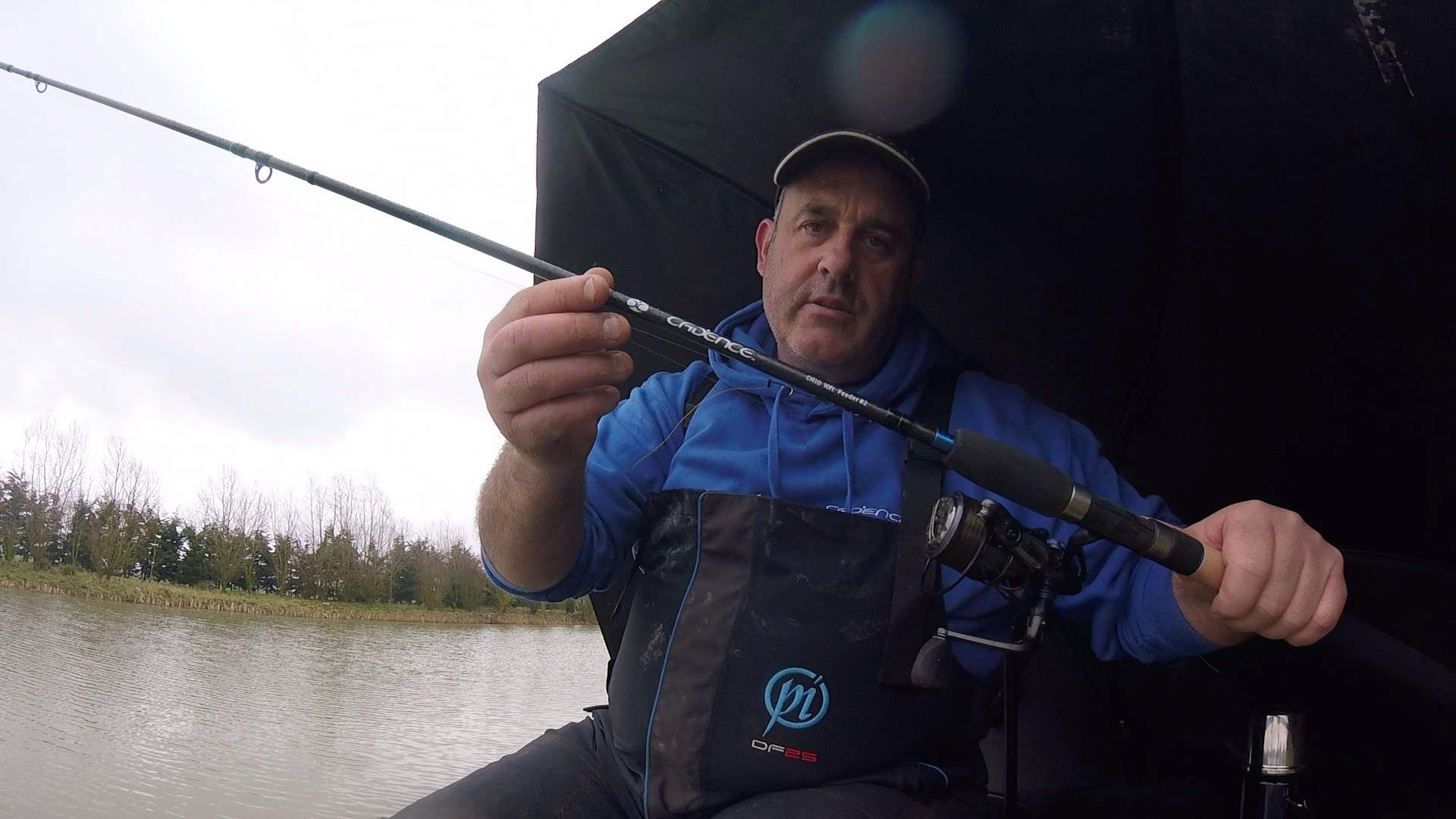 This set up may seem light with carp present, but it would hopefully give the rod the work out I was hoping for. With the cast only being around a maximum of 20m, I chose not to clip up, just in case a carp put in an appearance. A simple open-ended feeder was the order of the day.
The Cadence 11ft #2 Feeder, would again be fished with a 1oz tip and 5lb mainline, but with a short 4inch 015 hook length and a size 16 hook with a band. The hookbait being either an 8mm sinker or wafter dumbell. This was all coupled together with a medium hybrid feeder with pre-soaked 2mm pellets as feed. I planned to fish with this first, tight up against the island, clipped up.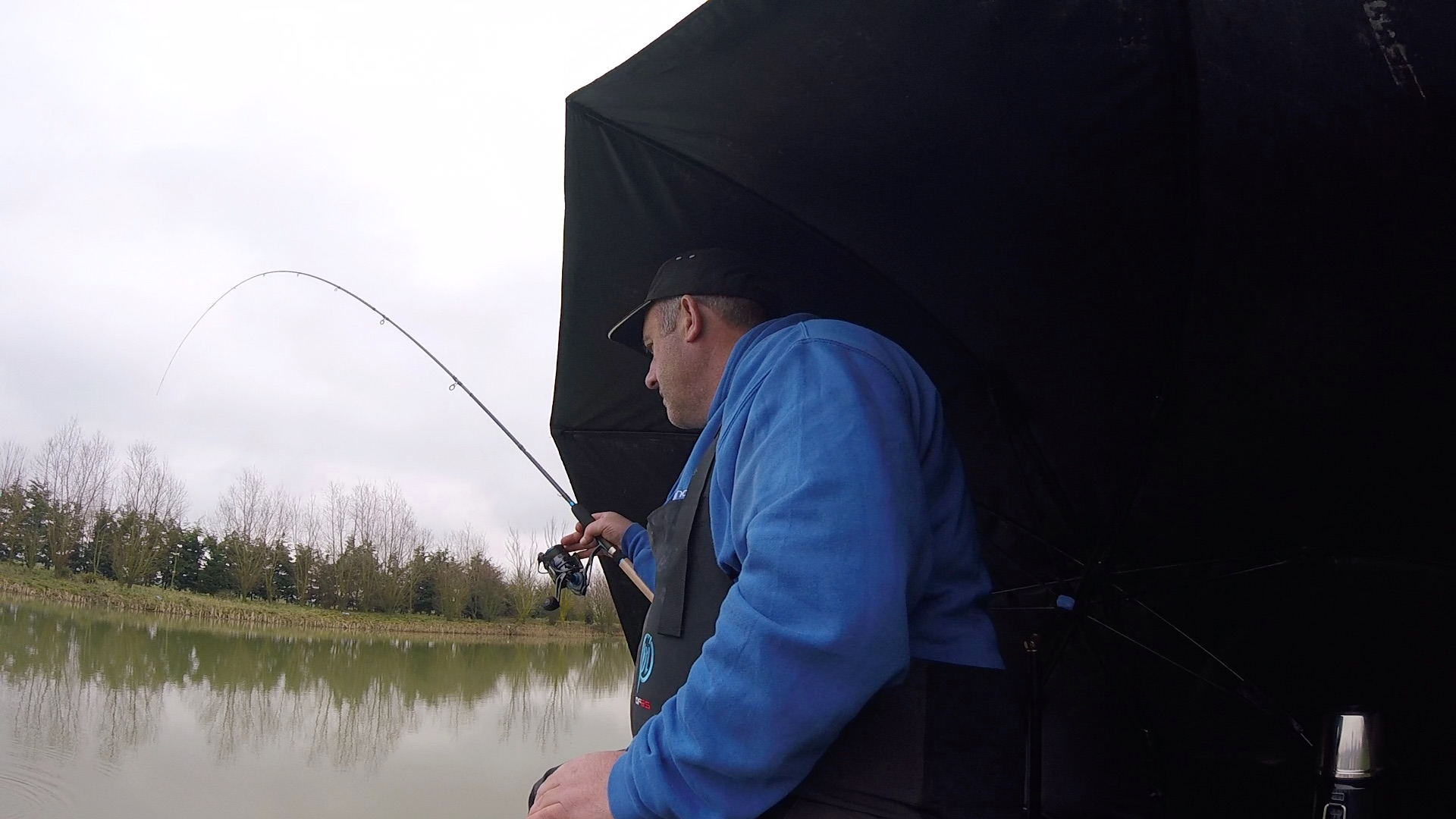 With the traps set, I started on the Cadence CR10 11ft Feeder, and I didn't have to wait long for some action. A few casts with the odd nudge on the tip, before a lightning-quick wrap around and carp number one was attached. The rod was arching round a treat and had plenty of backbone, more than I had expected, it wasn't long before a 6lb mirror was in the net! I had another two over the next hour before the swim died off, it was time for a change.
The tip of the Cadence CR10 10ft Feeder was soon trembling with small roach, who were willing to accept the double dead red maggot bait. Perseverance paid off, by keeping the feeder plopping in the same spot, the rod flew around. The action was sublime, progressive right through to the butt, the carp ran off, and with the drag on the reel set, I was able to keep full control of the fight. It wasn't long before a lovely double-figure common was safely in the net. The rod ticked all the boxes.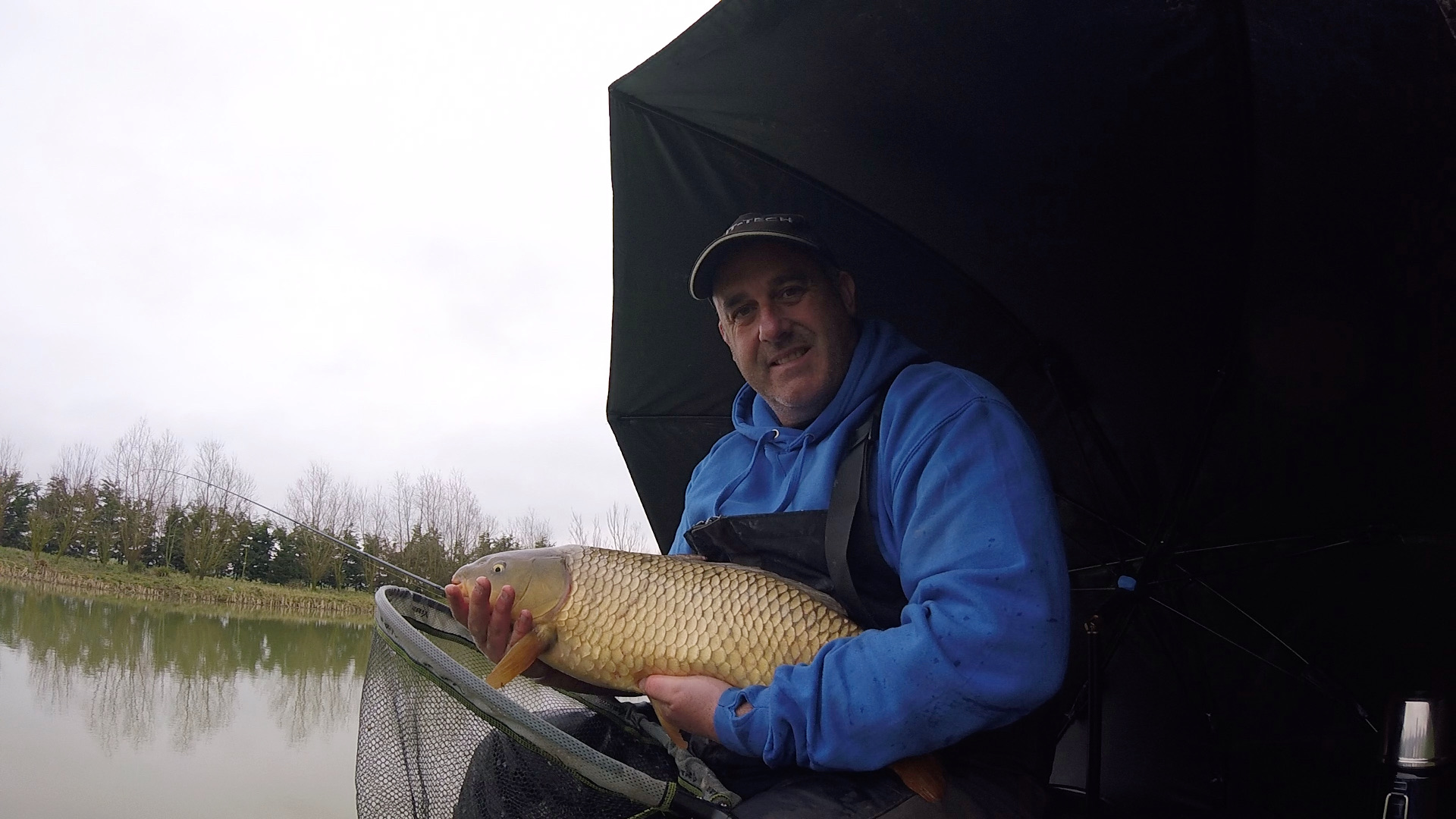 Afterwards, the session dropped right off as did the weather. This short session had proved how versatile the feeder rod range is. I admit I was sceptical at first as to whether these shorter feeder rods would be up to commercial carp fishing. I needn't have worried! Both rods passed with flying colours. Most of my commercial work is done with 8-10lb mainline, but using a lighter setup made playing the fish more enjoyable, something I'm looking forward to doing again.
The Cadence Feeder Rod range starts at a 10ft wand, which would be ideal for silvers, F1 or smaller carp and runs right through to a 14ft #3 Feeder, which will launch the payload to whatever distance you want. A wide range of extra tips are available for all the rods, so your actual set up can be tailored to suit every situation you may come across.
The Cadence Match Rod range start at 11ft and run through to 16ft, to cover all aspects of float fishing from small rivers right up to bolo fishing on mighty waters like the Wye.
The Cadence CS8 and CS10 reels are both magnesium construction, making them very light and they are both incredibly smooth.
The Cadence CS7 and CS6 reels aluminium constructed, and just like the CS10 and CS8, are very smooth.
There is a full range of spares available from extra deep or shallow spools and the choice of purchasing a generic double reel handle to fit all models. So you can tailor your whole set up to suit your needs.
For every purchase of £50 or more, Cadence Fishing promise to give a fishing pole to one of their charitable partners to get kids interested in our sport, after all, they are the future of the sport, so give back, you know it makes sense.