It is now 12 months since I first took possession of the Cadence CR10 13ft #3 Power Feeder rod – and as blanks go, it has to be amongst the most versatile I have ever used in 43 years of fishing seriously.
Fellow Cadence ambassador Steve Whitfield, AKA 'The Daddio', used it to take a cheque for £4,000 and runners-up position on the prestigious 2018 Feedermasters Final at Essex's Bough Beech Reservoir in late September, alongside a CR10 13ft #2 feeder rod. So the pedigree is impeccable.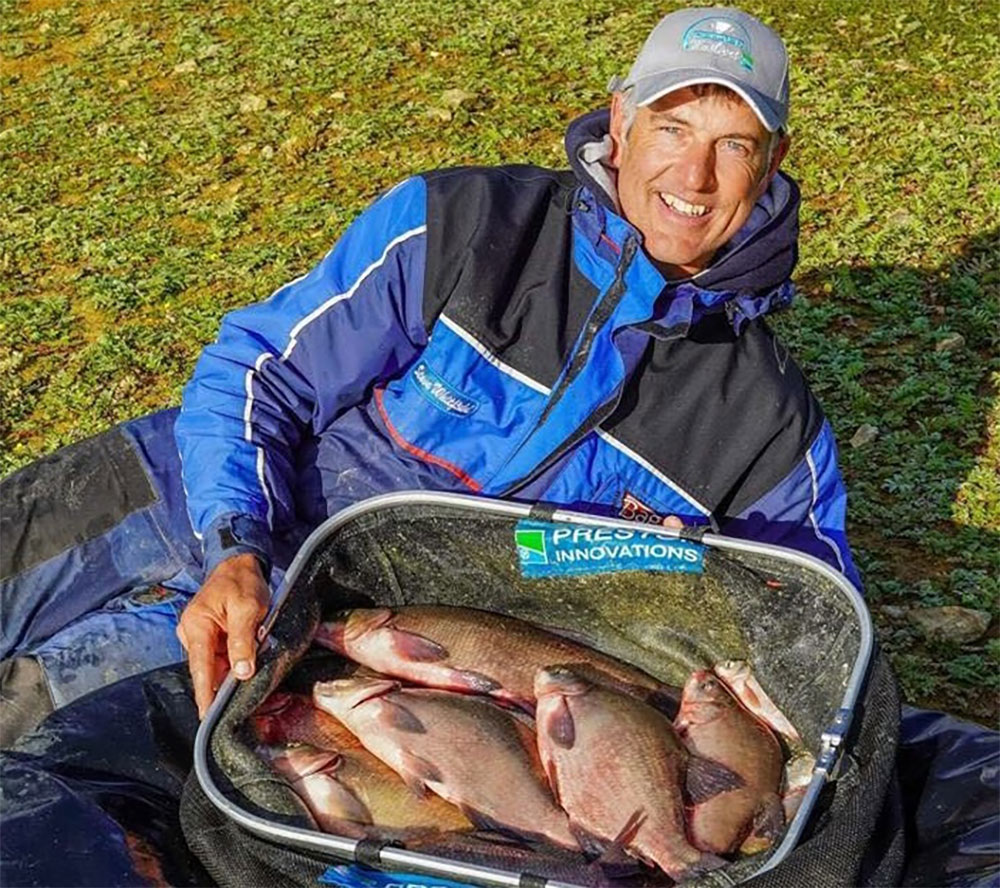 Versatility is the key with this great rod. Whether targeting barbel and chub with reel lines up to 10lb and launching 4oz leads or feeders across 60-plus yards of running water or launching feeders full of grounbait up to to 80 yards when targeting bream weights, it ticks all the boxes handsomely.


Conversely, it is equally at home casting a bomb 80 yards out into venues like Loch Ken, fishing an adapted quiver fitted with a swingtip end eye, as I did for a Cadence video with James Robbins in April this year – watch the video.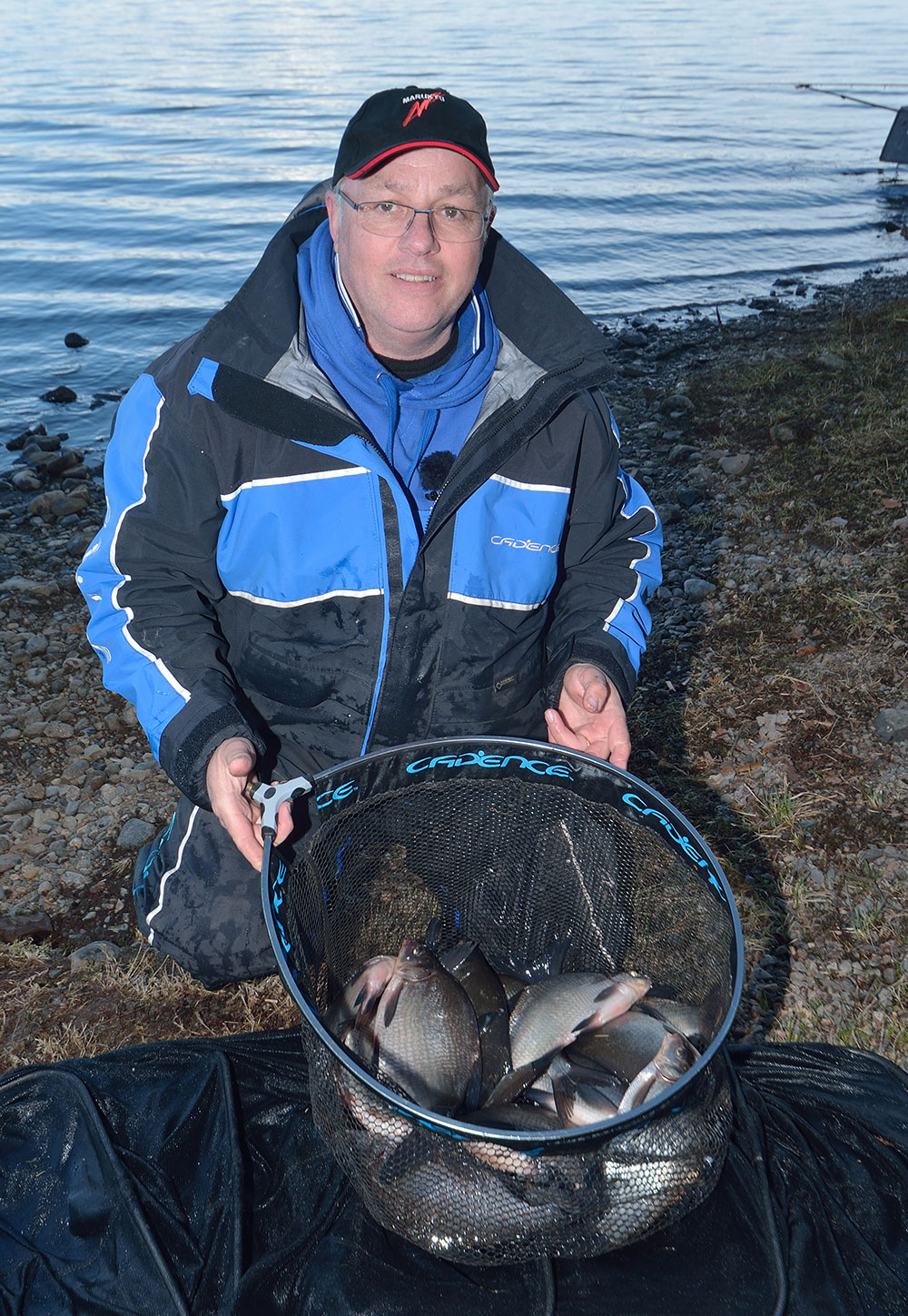 And it can also be pressed into admirable service for general lighter feeder work, capable of handling hook lengths down to .10mm.
I have used the Cadence CR10 13ft #3 Power Feeder on the Rivers Wye, Severn, Trent, Ribble and on Loch Ken. It has tamed barbel, big chub, bream to 5lb plus and roach to 1lb plus, fishing a more delicate liquidised bread feeder with hair-rigged punched bread.
If you want to see how the rod performs, why not check out Cadence's most recent fishing video, Chappy's Challenge 1. Alan Barnes Tackles The River Ribble.
In the making of that video I caught seven big chub on the Ribble, hair-rigging luncheon meat and casting a good 50-60 yards to where the fish were sitting. You can see the rod's action perfectly in the footage and, as stated earlier, the blank is so powerful yet so forgiving. A dream of a rod.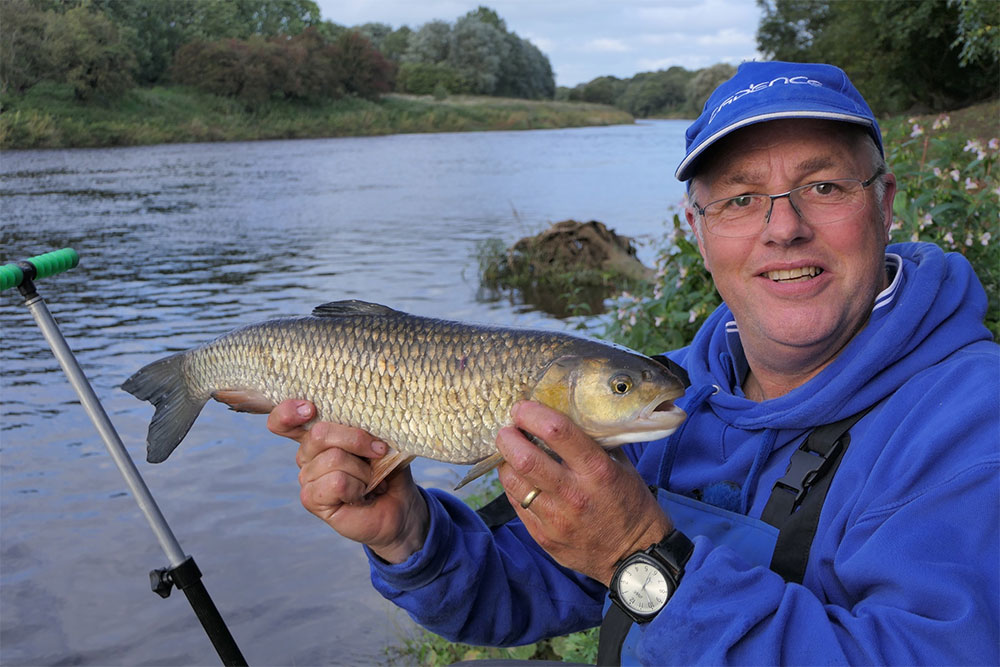 When we first launched the Cadence CR10 13ft #3 Power Feeder rod last September, it came with 2oz, 3oz and 4oz tips as standard but we listened to what anglers wanted and as a result it now comes as standard with 1.5oz, 2oz and 3oz tips, all fitted with large enough guides for use of shockleaders and shockleader knots, without any hindrance or loss of distance on casting. The 1.5oz tip is spot-on for spotting small plucks and pulls on pressured bream venues, making it an essential, all-round weapon for all types of situations.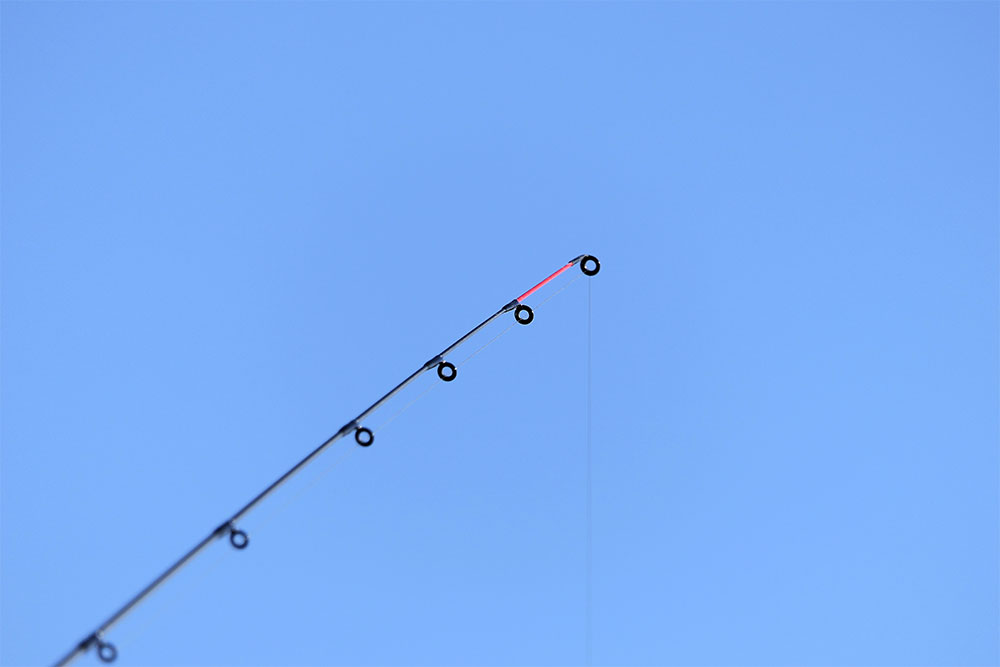 Additional four and five ounce carbon quivertips are also available, priced at £10 via the Cadence Fishing UK website, so this rod covers all the bases and is never out of my holdall.
Spec wise, the rod is fitted with high-quality Fuji Alconite guides and has a Fuji DPS-HPS reel seat that is both comfortable and ergonomic. The blank, which is fast actioned and comes in three sections, is constructed using 40/36 ton carbon for lightness and strength, and the handle is part AAA quality Portuguese cork and part EVA for a smart finish.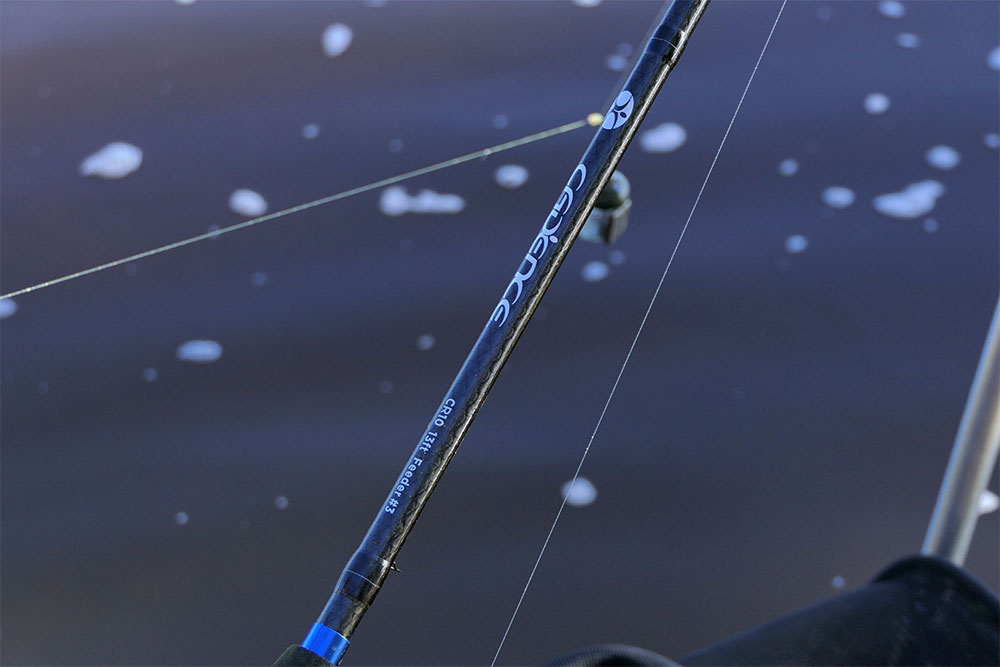 When I first put pen to paper about this rod after initial field testing last September/October, this is what I said:
"UK Cadence Fishing main man James Robbins knows his onions. He has designed a rod that is capable of covering a lot of bases. It is rated for reel lines between 3lb and 10lb and it has bags of grunt in the butt section, for accurate casting and launching heavy payloads, all allied to a wonderful mid and tip section.
For those of you who know of the long defunct Carbotec brand, this Cadence CR10 No3 13 ft rod put me strongly in mind of the Carbotecs designed by fellow Prestonian Geoff Salisbury.
The Cadence 13ft No 3 has a non-locking action and the acid test, in my eyes, is not bouncing the hook out of a two or three ounce fish when it has a feeder with an ounce plus weight above it. You don't suffer having these small fish shaking off the hook in front of you – a crucial factor if you are a match angler as every fish counts. This is down to the rod's forgiving tip section. 
The push-in carbon tips are well rung with large guides – excellent for handling shock leaders – and there is no sign of a flat spot where they join the carrier section. This rod has the attributes to be a barbel tamer, a chub strangler and a bream basher. For anyone wanting a big rod for a big chuck for big bream using a method feeder or an open-ended feeder, you need to check this baby out.
It can also be used quite happily on commercials. To use a cricketing analogy, it is a bit of a Sir Garfield Sobers, a Sir Ian Terence Botham, a Sir Richard Hadlee – in short, a proper, world-class all-rounder! – read the full article here"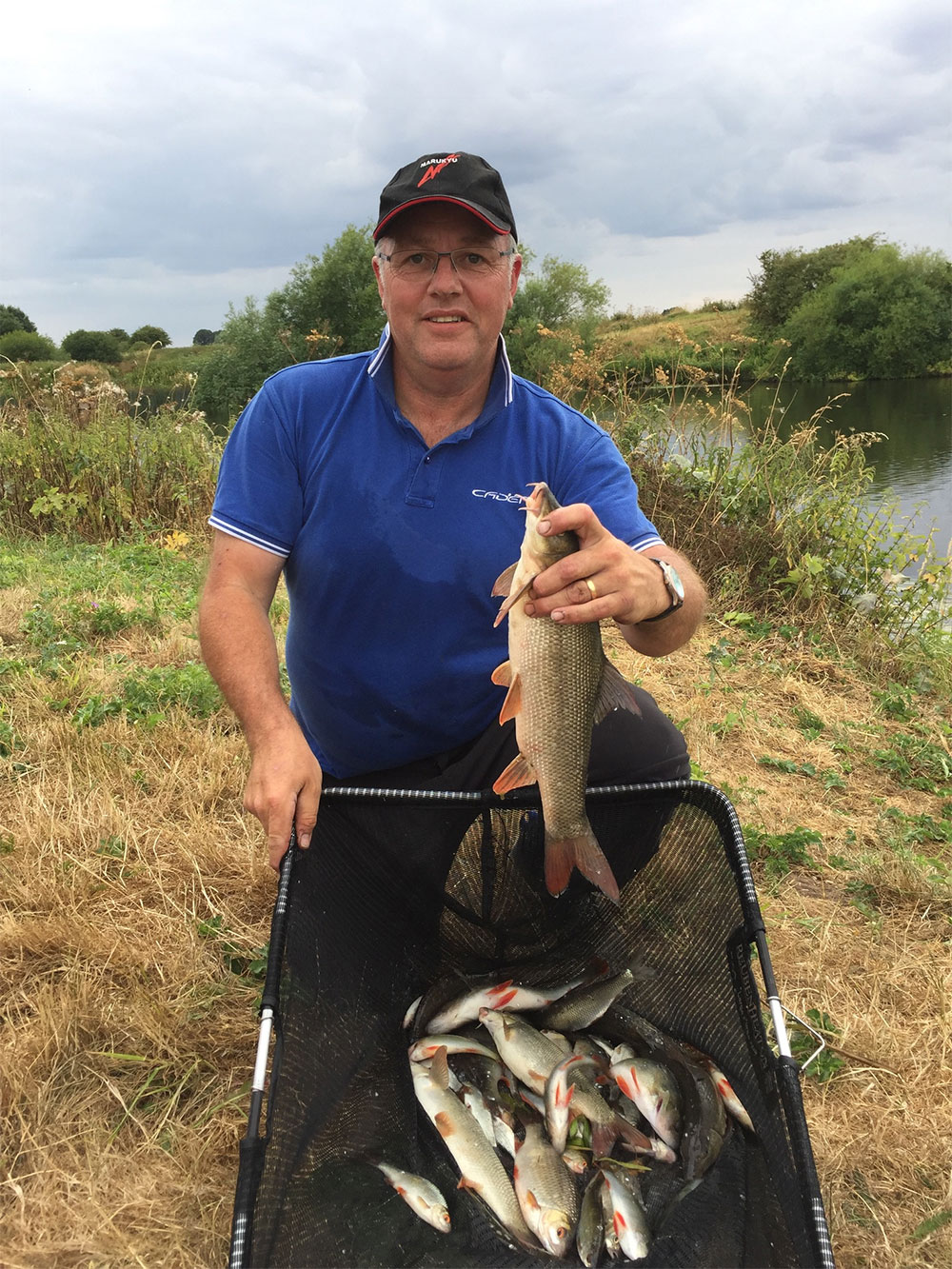 I am happy to state that I stand firmly by that initial assessment and then some, and with the rod costing only £119.99  delivered to your door by next day courier service with postage free, this has to represent one of the bargains of the century.
And with that dreaded C word – Christmas – looming into view over the horizon, isn't it time you were printing this review out and leaving it somewhere where your significant other can see it and then have a word with Santa? You know it makes sense!