As I am an angler that fishes natural waters 99% of the time, the majority of my fishing sees me trying to catch silvers such as roach, skimmers and rudd. My choice of rod suits the type of venue that I'm fishing for rivers and deeper lakes. For this style of fishing, I own the fantastic Cadence CR10 13ft #1 Match which has a lovely soft action which prevents bumping fish off.
As we lose the summer heat and Autumn takes hold and with Winter just around the corner, my fishing changes. My attention turns to fishing Winter Leagues, in particular, my local one at Castle Ashby Lakes. For this style of fishing, I need a shorter rod. These lakes are only 3 to 4 feet in depth, but they are teaming with roach and skimmers. Towards the back end of my last Winter League Season, I fished with the Cadence CR10 11ft #2, which was ok but was probably too stiff what I wanted. With this in mind, I've acquired a Cadence CR10 11ft #1 Match Rod for fishing these types of venues.
The Cadence CR10 11ft #1 Match Rod really comes into its own on these smaller, shallower lakes. It has the same soft action of my go-to CR10 13ft #1 Match Rod but in a shorter 11ft length. The blank is constructed from 40/36 ton carbon which gives you a pencil-thin blank which is also very strong. The handle is a combination of AAA grade cork and EVA which features a high-quality Fuji Reel Seat. Finishing off the blank is a full set of lightweight but ultra-strong Fuji Alconite guides.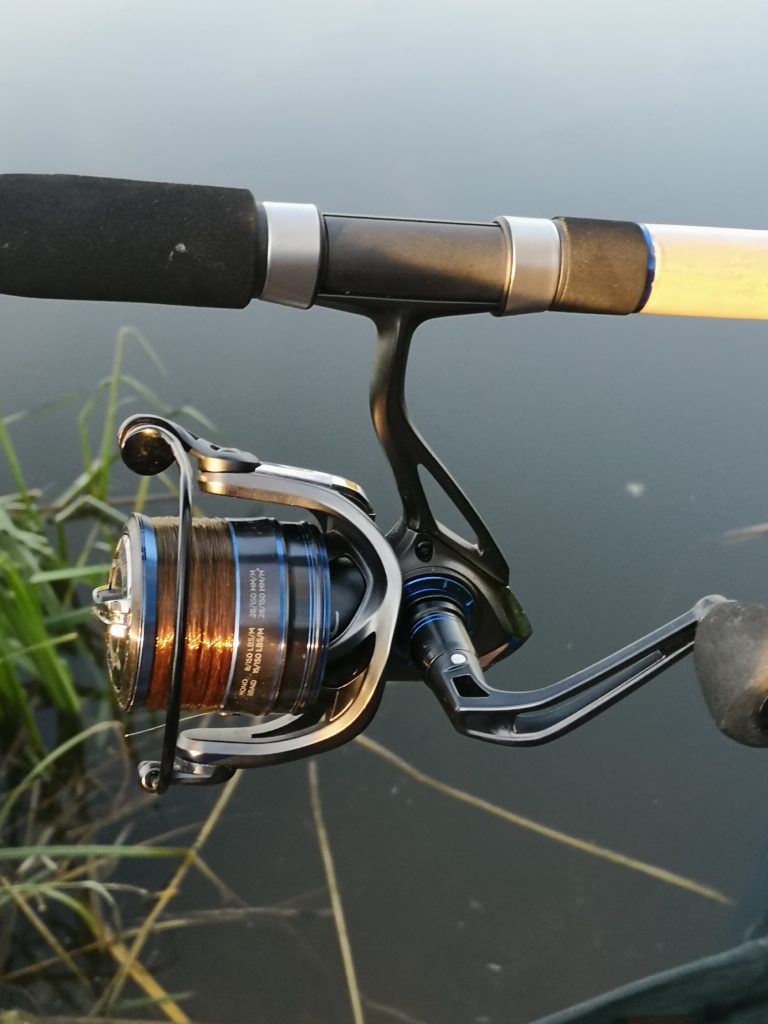 My first session was during the summer, the hot weather would mean that I could fish for roach and rudd by fishing shallow in a local lake. I fished the rod with my favourite Cadence CS10 4000 Reel loaded with 3lb mainline, a size 18 hook on a 0.10mm hook length. The float was a loaded 3g insert waggler that I had set at a depth of four feet, with a few no.10 droppers to keep the hook down. I went for bronze maggots as the hook bait, also using them for feed alongside hemp and tares, as there was a chance of catching a big roach.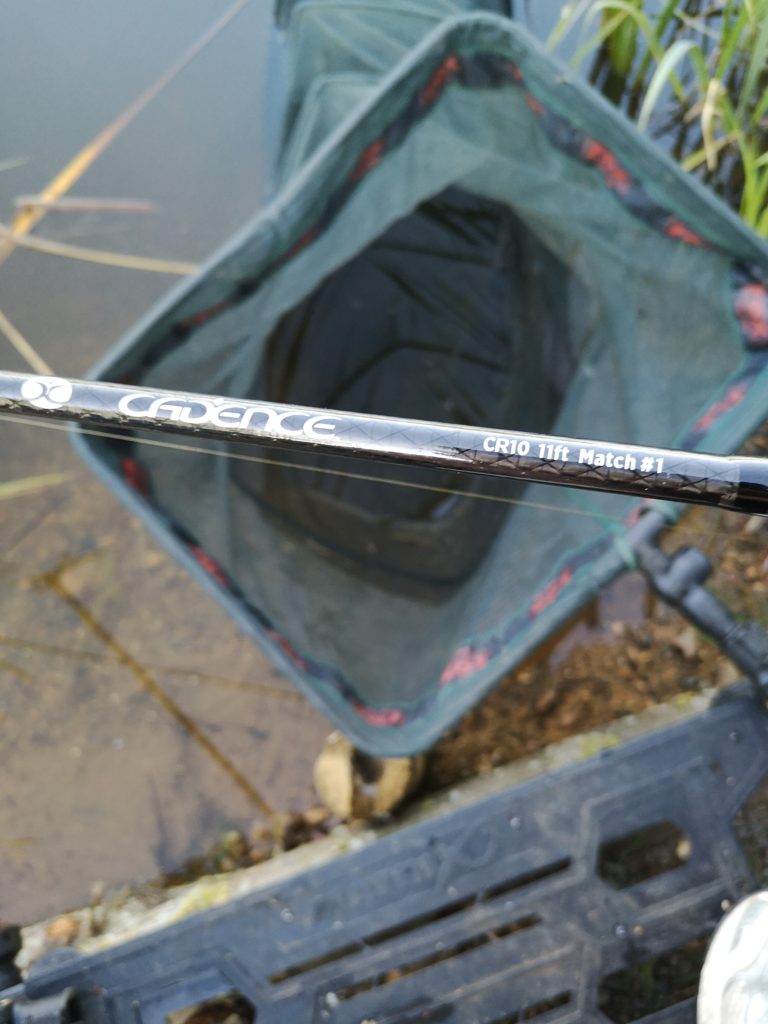 I began the session fishing around 25 yards out, loose feeding maggot to get the swim going it took around ten minutes before the bites started. Catching some cracking looking rudd that averaged about 2 to 3oz. The bites were lightning fast, and despite the short length, it picked up the line with ease with the majority of bites resulting in landed fish.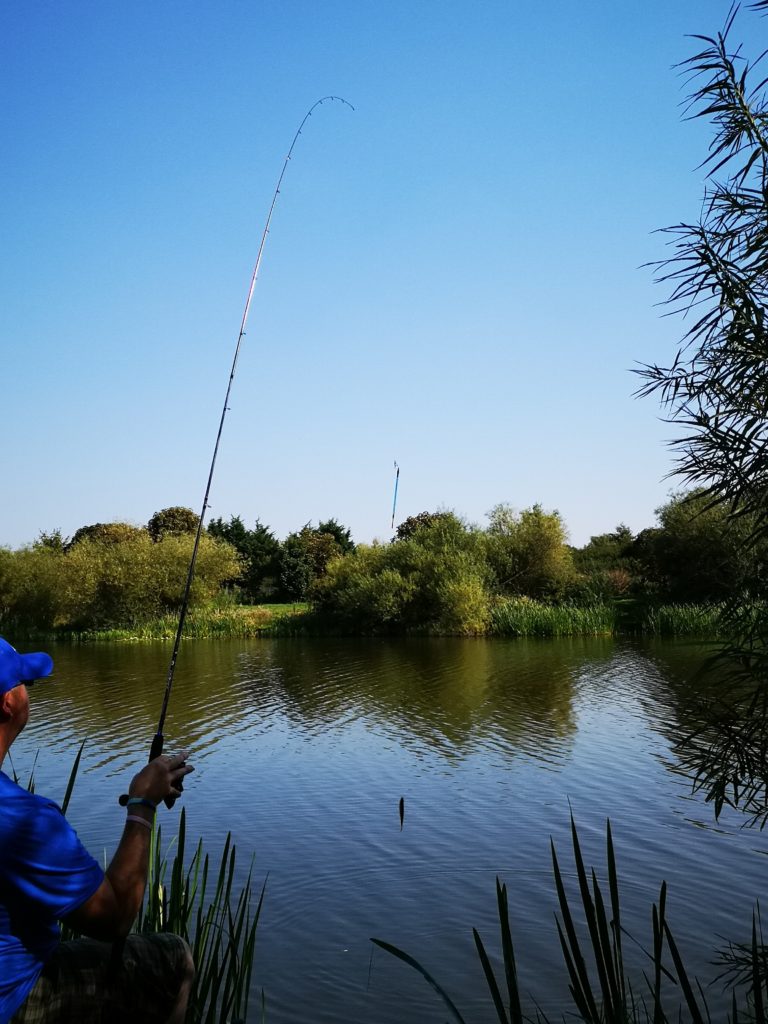 After an hour I started to catch roach, so I changed the feed to hemp and slipped a tart on the hook, this resulted in some good roach coming to the net, with the biggest around 1lb. This gave the rod a great workout and at no point did I feel that I would lose the fish. I ended the three-hour session with a cracking net of fish for around 16lbs.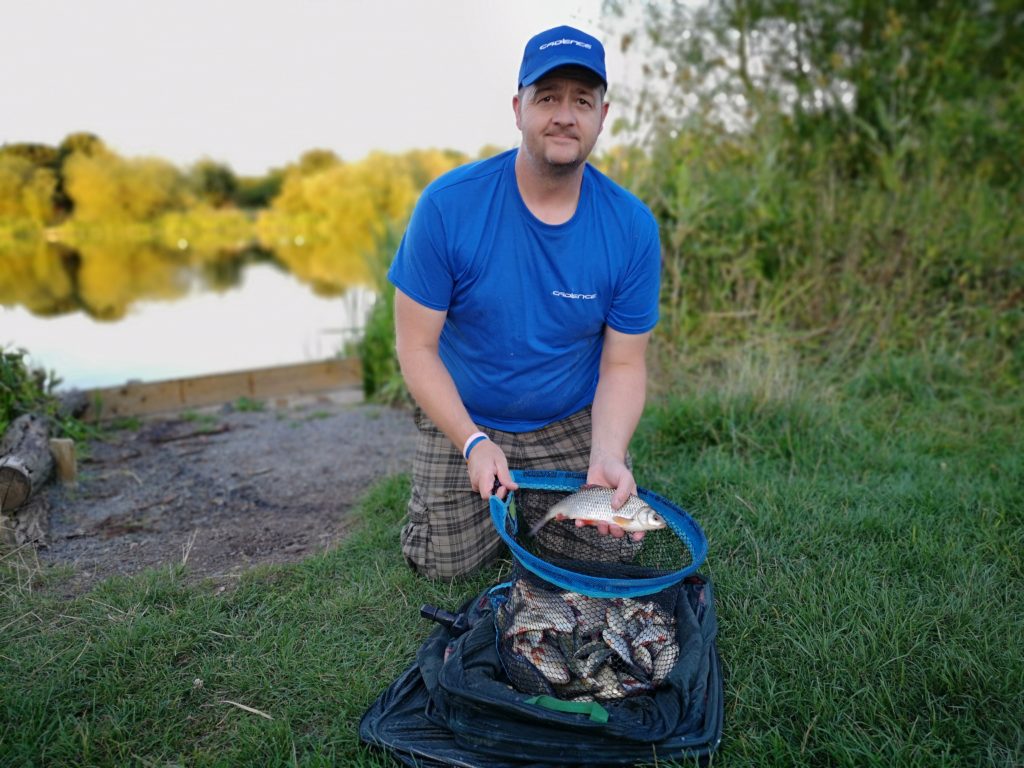 This was a test session to allow me to get used to the rod and asses it before the Winter League begins. I really can't wait to put the rod to the test over the winter, it will be perfect for the Ashby Skimmers. The Cadence CR10 11ft #1 Match Rod will find its way into the holdalls of anglers that fish canals and especially drains, as there are not many light action 11ft rods on the market. Certainly not with an RRP of £89.99!
The image below shows the difference in action between the #1 and #2 with a 30g feeder.