Margin fishing becomes more and more important as spring turns into summer. Cadence Superteam member Mike Bedding takes us to Bishop's Bowl fishery in Warwickshire to reveal some great advice to maximise marginal areas on commercial style venues.
The Walworth Match Lake is where you find me for this session. It holds plenty of silver fish especially ide, bream (skimmers), perch, rudd, roach and a very good head of tench. This peg is at the far end of the lake and although a pathway runs alongside, the margins here are quite densely reed lined and as a result there are plenty of fish to be found amongst them. Why? Well, it's a twofold reason in my view. Firstly, they offer cover, and secondly they offer natural food such as snails and insect larvae.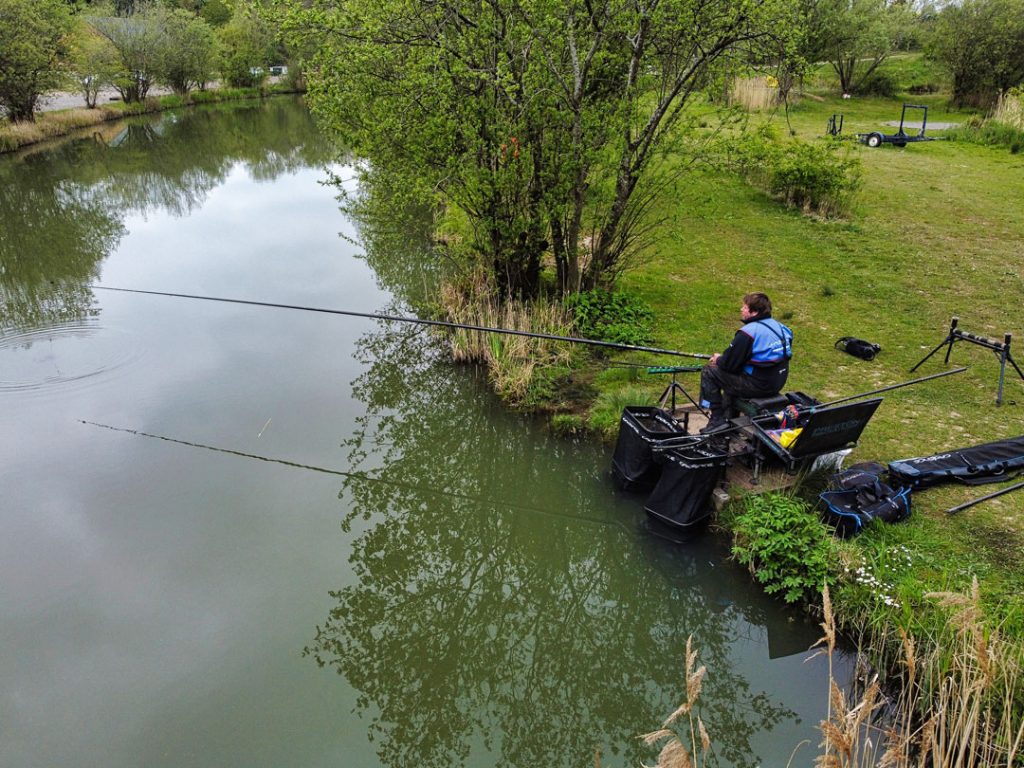 I've set up two pole rigs for the session, which I'll discuss in more detail shortly. The first task is to plumb the depth. In addition to fishing close to the margin to my left, I will also be nurturing a swim in open water to my right. This open water swim will produce bream and other silvers, but I expect the tench to come from the marginal swim. I will use the open water swim to keep fish coming in between resting the margin swim. The commotion caused by catching a tench close to the weeds usually upsets the spot for a while and that second swim helps to add fish to my net while it settles.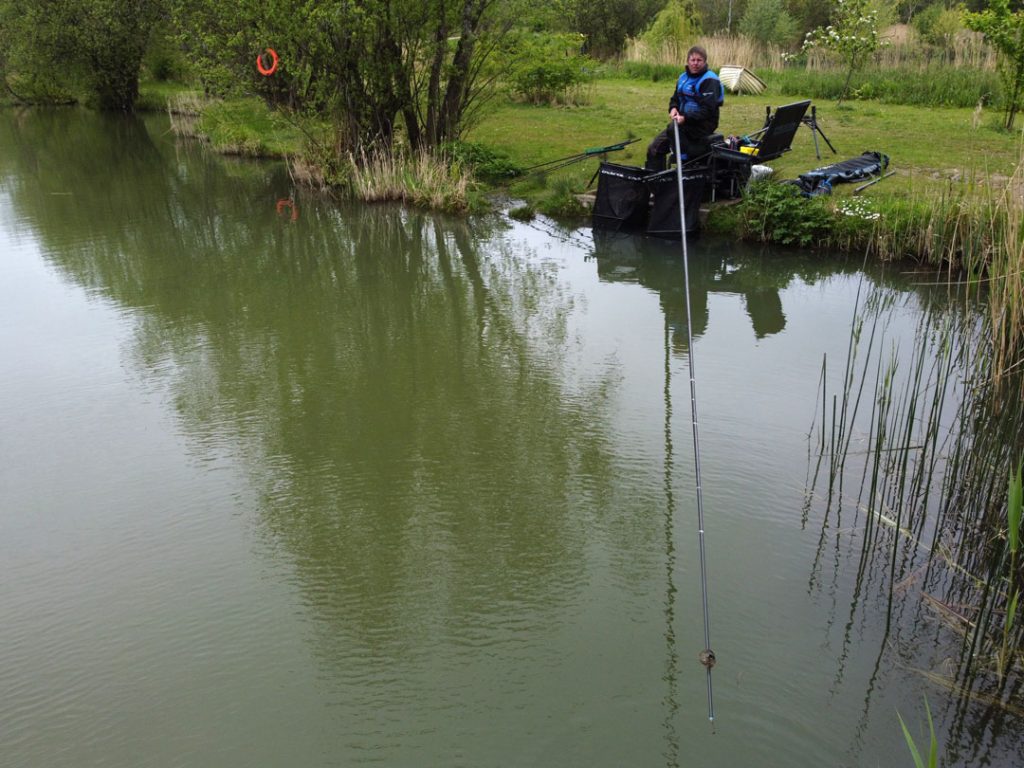 Once I have accurately plumbed the depth, I'll mark it on my pole top kits for both spots. Ideally, I like to start at what is known as dead depth. That will let the bait rest lightly touching the bottom. That's the same in both swims. However, it is not a hard and fast setting by any means. I will add and subtract depth quite frequently through the session in order to attract bites. Having that reference marker is really essential if I wish to reset my rigs at any time.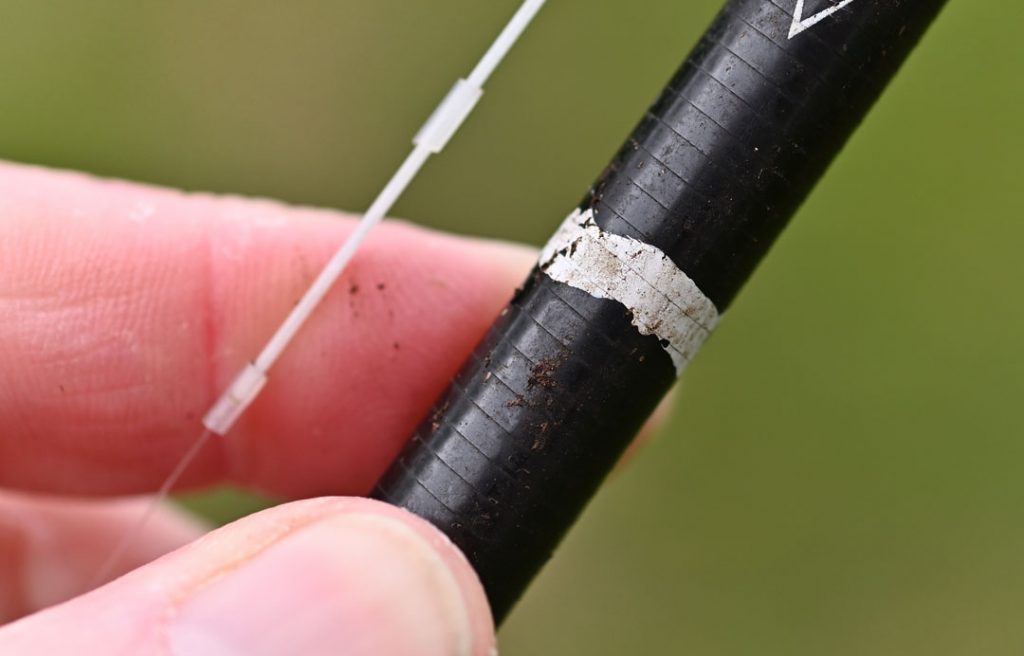 Understandably, for the rig to be fished near to snags in the margins, it's vital to have a strong elastic, ideally threaded up two sections of pole top kit. Carp are also here along with quality tench and they both bolt into the snags as soon as they are hooked. I would recommend something like a size 10-12 minimum, perhaps up to a size 14 if carp are noticeable. It all depends on the nature of your swim of course. The more perceivable snags, the heavier the set-up. On the open water rig, a size 8 should suffice.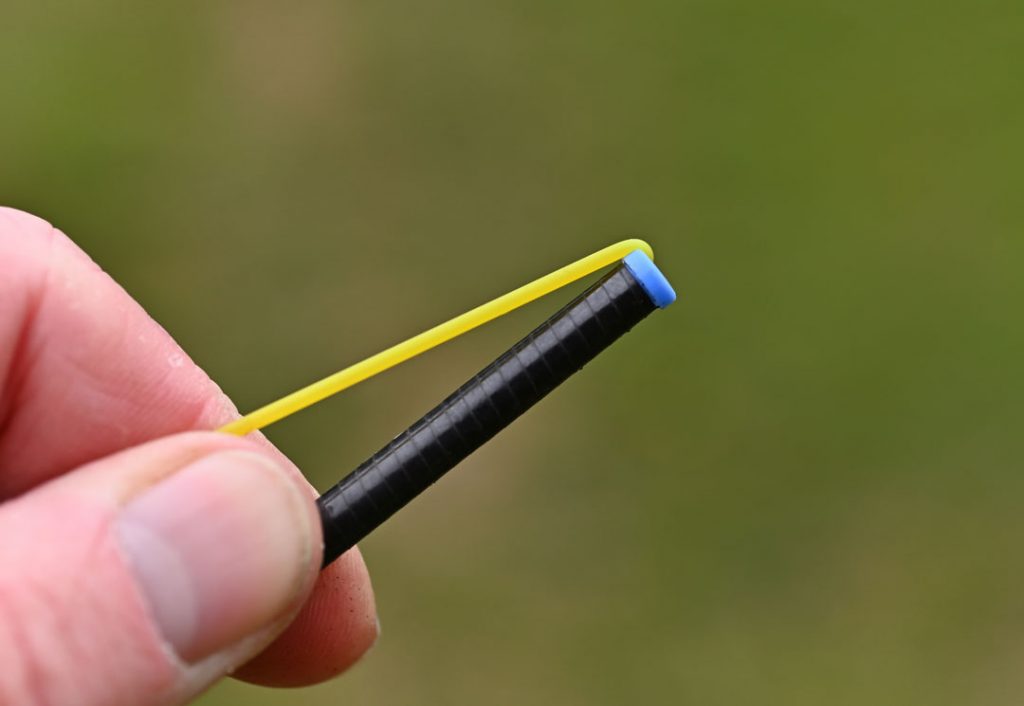 I'm using the Cadence CP800 Margin Pole today, and it's a perfect tool for this kind of fishing. It is immensely strong and can easily handle elastics up to size 20. It also comes supplied with three power top kits to allow the use of various rigs.
My floats are fairly similar and I'd describe them as having elongated rugby ball shaped balsa bodies. This gives them some degree of buoyancy allowing them to support larger baits such as corn and worms with ease. The main difference lies in the thickness of the tips. I use red tips, but others may opt for black or yellow depending on how your colour vision is. The thicker tip is used on the margin rig and that allows it to stand out more easily amongst the reed stems. The slimmer and longer tip is used for the open water rig and is best suited for slower biting silver fish. The margin fishing rig will get knocked and bumped about more by passing fish and that extra buoyancy in the antenna allows me to spot line bites and I only strike when it disappears completely.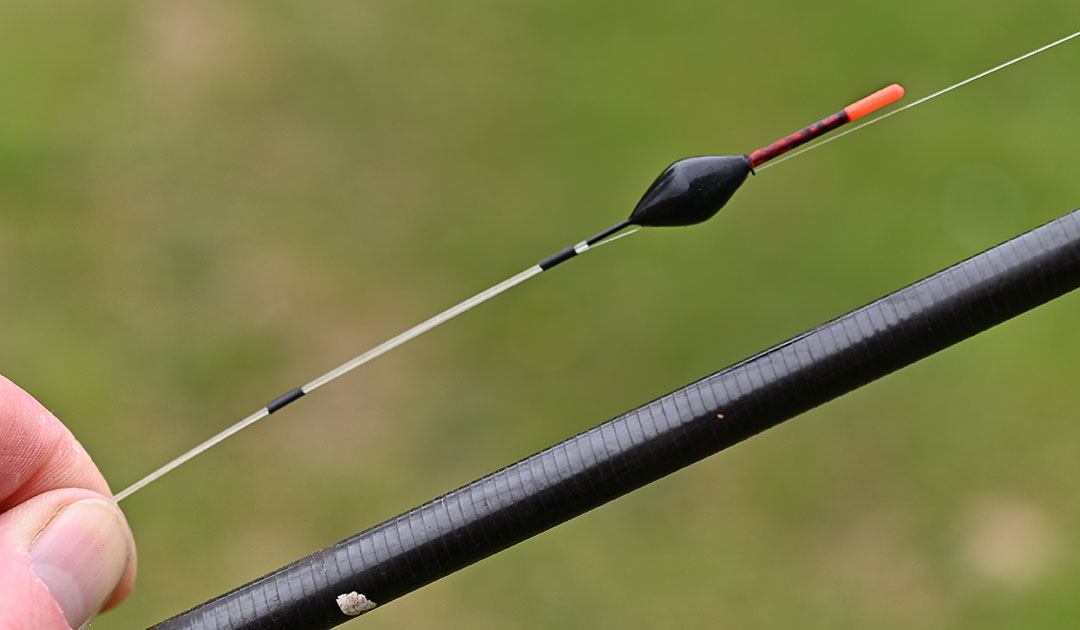 Typically, with good sized, hard fighting tench about, I'll use 0.18mm mainline to 0.14mm hooklengths and a size 14's barbless hook to mount larger hookbaits with which I hope to tempt the tincas! I shot this rig with a small bulk of Stotz set six to eight inches away from the hook to get the bait down swiftly past any small nuisance fish.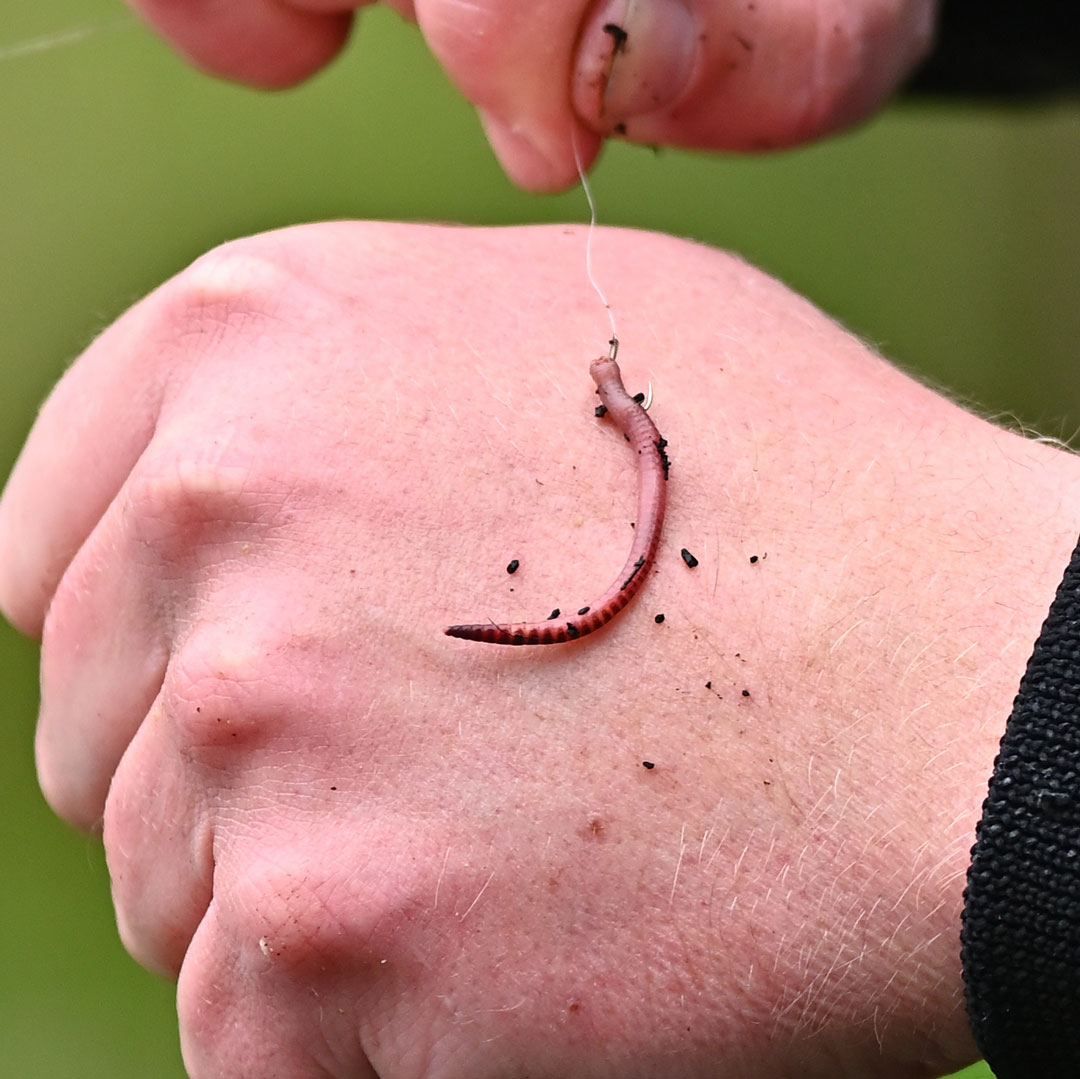 The open water rig is more lightly shotted with spread Stoz in order to present a slower falling bait. Bream will feed off the bottom as well as hard on the deck. Lighter 0.14mm to 0.12mm lines work well on this rig with a size 14 or 16's hook.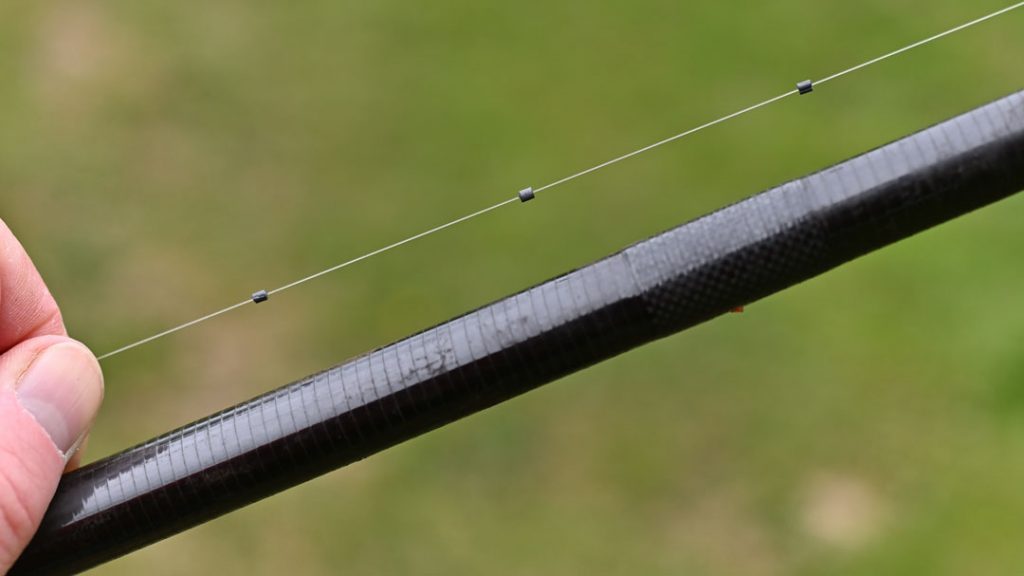 Feeding the swims is pretty much identical really. I make use of my spare tip section and use a pole cup to deposit a mix of chopped worms, casters and corn to each designated spot. Two or three pots should suffice to kick-start the swims and I top up in accordance with the bites that come my way. The more activity, the more I am compelled to add loose bait. I give the margin swim a few minutes to settle before trying a worm hookbait. A couple of tentative bobs and it flies under. I would always suggest to strike strongly to set the hook, but more importantly to battle the fish away from the reed bed as swiftly as you can.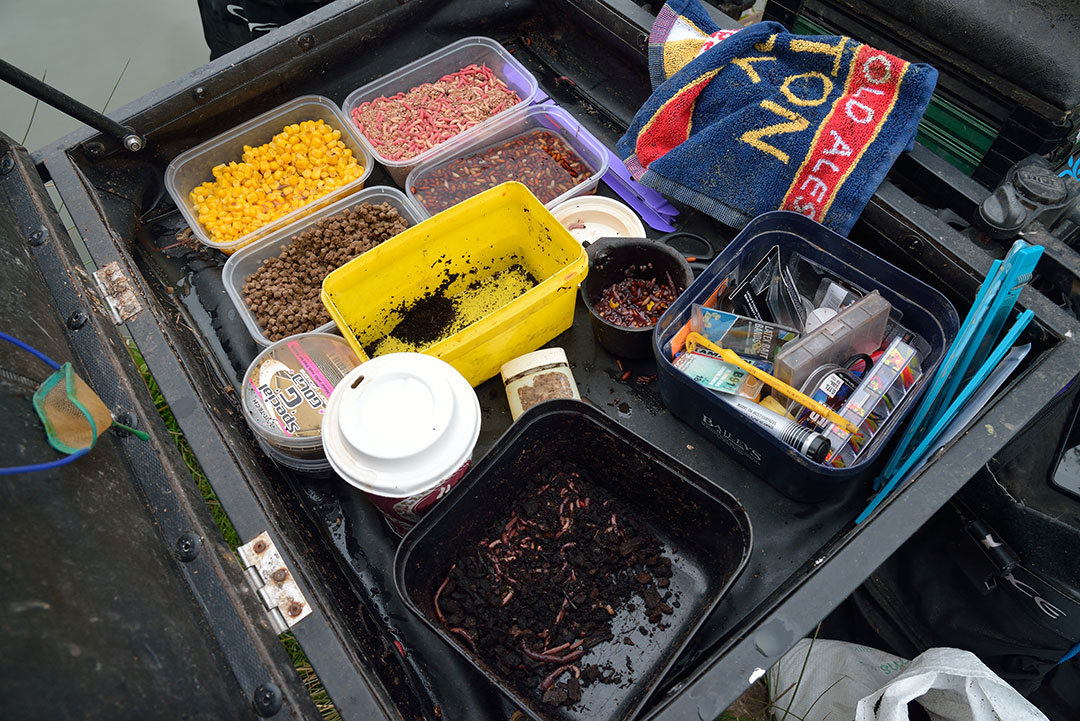 Once you have the head of the fish under your control it's merely a case of subduing it in the open water. This is why I leave a significant gap between my swims to allow a playing area away from the feeding fish. A lovely tench of 2.5 lbs graces my landing net and sets the tone for a pleasing session.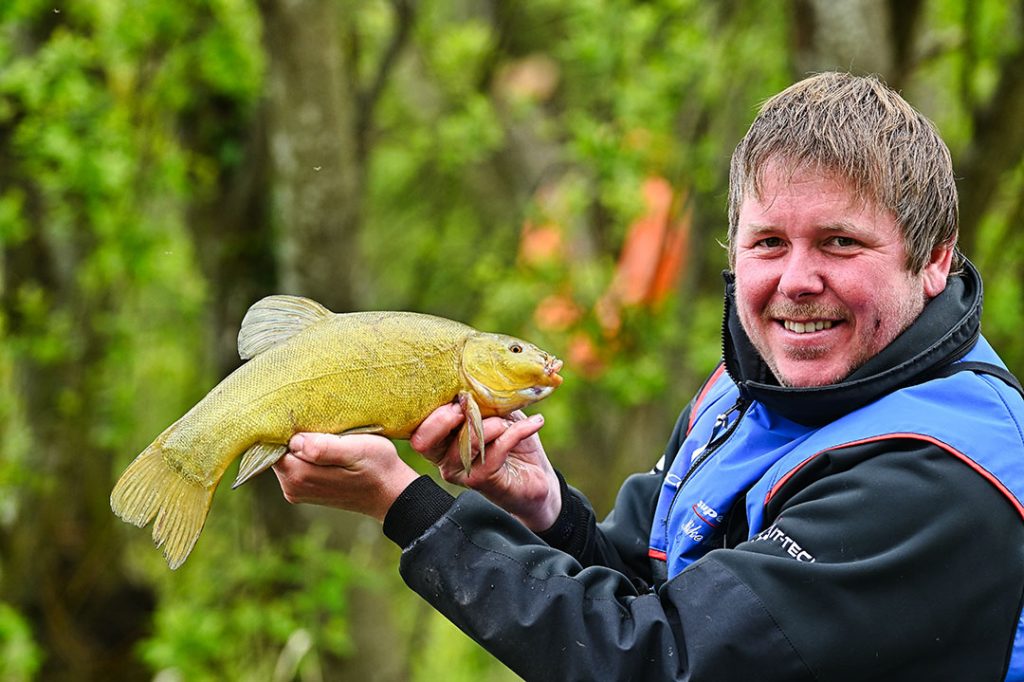 It's important to re-feed the margin line as soon as you land your fish. This will allow them to regroup over freshly introduced items and get over the disturbance. Don't go back in immediately though, rather go on to the open water line and see what is happening there. In my case today, the good sized bream arrived on cue and I soon slip the net under one around 3 lb.
Once the fish are settled, it's just a matter of feeding the swims judiciously and keeping fish coming from the alternate lines. One very key tip that I can suggest to attract a bite, is to gently lift, move slightly and re-settle the rig. This can trigger an instinctive response to grab at a falling bait in any fish. Perch often find this hard to resist, but tench can be the same and it worked for both species during this session.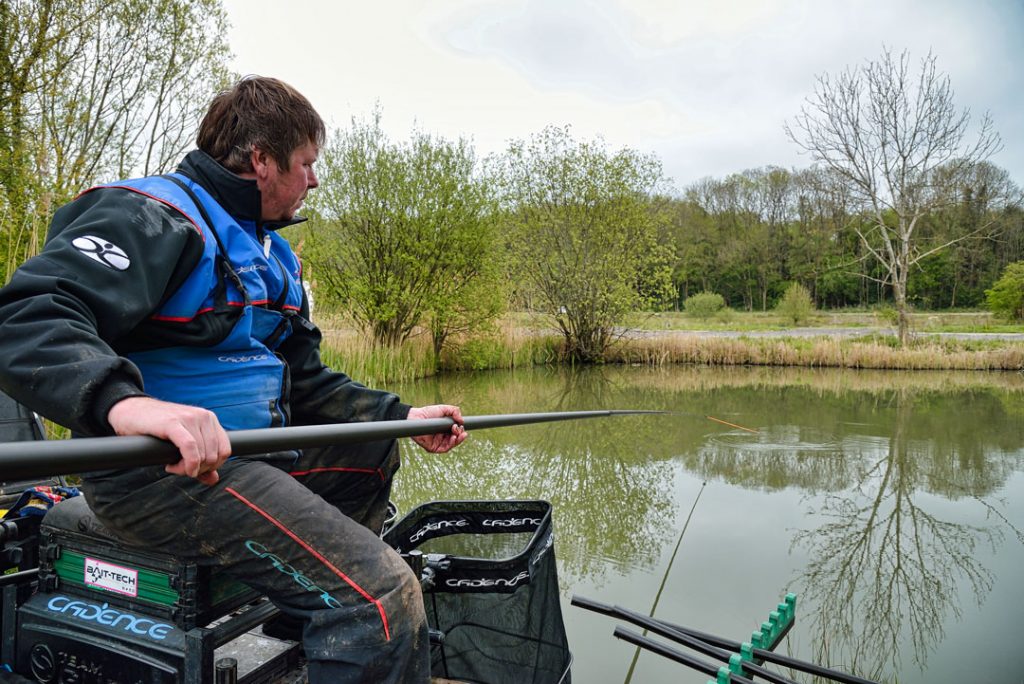 With a splendid bag of quality bream and tench to show for my efforts, today has been both pleasing and highly productive. Nothing fancy in terms of baits or rigs has produced a fish a chuck. To further prove a point I followed this session up by winning the next match with 61 lb using the same approach. Give it a try, and definitely check out the CP800 Margin Pole if you do a lot of this kind of fishing.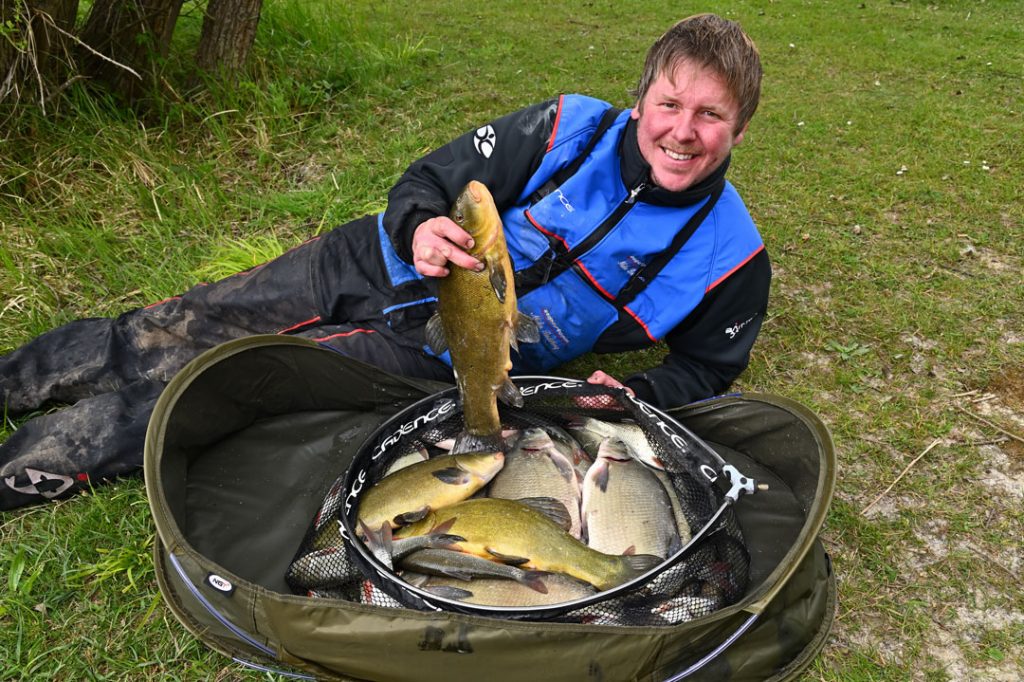 Venue Information
Bishop's Bowl Fishery – visit their website here
Tel: 07970 196044 or 01926 612379
Address: Bishops Bowl Fishery Station Road, Warwickshire, CV47 2SR