I've had my Cadence CP2000 pole for over a year now, and I thought I'd give some insight into the catches I've had and also some of my thoughts on the pole itself.
I'm a pleasure angler at heart who enjoys fishing the odd club or charity match. Pole fishing wasn't a particularly strong suit of mine; in fact, it would be fair to say that I quite disliked it.
I wanted to change this, as fishing the pole is a fantastic method for many venues. I also like to try and push myself in my angling by using unfamiliar tactics to improve by overall skillset. The CP2000 gave me an excellent opportunity to try and do just that, at a price which meant I didn't need to re-mortgage the house!
I originally bought it at 14.5m, with the extra mini extensions, or "dolly butts", which gave me a potential total length of 15 metres. I thought this would be plenty long enough to get used to fishing with as my previous pole was only 13m long and had had little use for a while.
The beauty of the Cadence CP2000 pole system of pricing is that you can build up your system over time, with extra sections, top kits, etc. and that's what I've done. I now have 2 x top 5s, 2 x top 4s, 6x top 3s, 2 power kits and a cupping kit. I originally started with only half of that, and I have added more as and when I've found a use for them.
I've since bought the 16m extension for that odd occasion when you need to get to an island or far bank. For me, that seems a very sensible and cost-effective way of purchasing a pole and tailoring it to your own needs.
I have elasticated the top sections from No3 up to No18 elastics and fished on many varied and different venues. From rivers and canals to commercial fisheries and estate lakes. Fishing for silvers to carp; this pole has enabled me to catch some special nets of fish and the odd beast as well!
And this might be the most surprising thing? The CP2000 pole was initially designed as a match man's tool. However, I've found it to be a lot more versatile than that.
Having had carp to 9 1/2lbs, bream to 6lbs and some tremendous hard fighting tench and F1s, this pole has coped with everything that's been thrown at it. It's also a fantastic small fish silvers pole as well, being both light and stiff.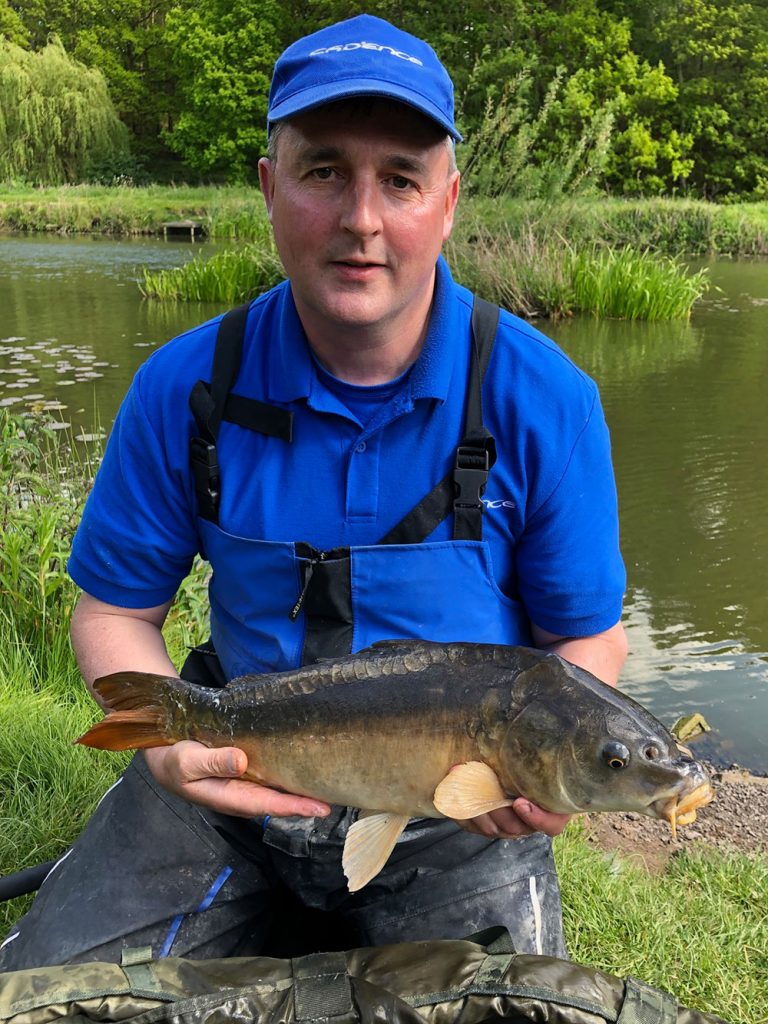 I'm not the most delicate when I'm using my tackle, and I can honestly say that I've had no section breaks, cracks or any other defects at all. It has been thrown around quite a bit while in use, and I have every confidence in this pole no matter what fish I'm targeting. It has performed excellently in windy conditions too.
Before, I may not have always picked the right method that might be best for the peg. I love rod and line float fishing, and I'm happy enough on the feeder as well, however, I now pick the correct method for where I'm fishing which has resulted in more bites and more fish in the net.
I enjoy fishing the pole now and don't hesitate at all at picking it as a first-choice method. The Cadence CP2000 pole has helped in changing that mindset.
Reading these words should never be enough on their own to convince anyone about what a great, versatile, piece of kit this is, so if you get the opportunity to visit an open evening or an angling show, then please do so. You can get 10% off from the advertised website price and sometimes compare it against other much more expensive poles.
Even better; if you see any Cadence ambassador on the bank using the CP2000, then please don't be shy in approaching and asking for a hold or even having a fish with it. As some of the photos show; You won't regret it!