Here we are in the middle of the British summer and when rivers are low and clear, watercraft, allied to identifying the right gear to use for bigger fish, becomes very important.
If you are a pleasure angler targeting chub, barbel, roach or dace on rivers, you need to find the likely fish-holding spots to guarantee some decent sport – and if it is chub you are after then you need to locate swims with cover, for it is under these features such as fallen trees or overhanging branches or bushes that you will find your quarry.
If you are a float angler, there is nothing quite like the thrill of hooking a big chub, or barbel for that matter, on float tackle and that adrenalin rush is heightened when you have to fish up against a feature to get a bite. With barbel, it is a bit like finding yourself attached to a jet ski!
The next consideration is working out how to stop the fish from reaching the sanctuary of its home. A chub or a barbel will head for tree roots or branches and hope to shed the hook or escape by snagging you on some unseen obstacle.
Which is where the Cadence 13ft #3 Match Rod comes into the equation. This is some tool and should not be underestimated because as well as being a brilliant big fish stopping weapon, it is also extremely versatile, which is excellent when you find yourself in a proper bagging situation.
The first time I used it, I quickly sussed that it is perfect to have in a match angler's armoury on a real bagging match venue like the Wye. I was swinging 8 to 10oz dace without any fuss, and when I latched into chub or roach/chub hybrids, it handled their initial lunges for cover without any issues whatsoever — power and forgiveness in equal measure.
There are three rods in the family of 13ft rods made by Cadence. The 13ft Match #1 is the softest and is a rod for catching bags of small silvers when finesse is the name of the game. The 13ft Match #2 is a more all-rounder of a rod and can handle big fish as well as stamp silvers. With its tippy action, it picks line up well whether using the stick or the waggler. I first used it to good effect on a Riverfest qualifier on the Yorkshire Calder last June, catching a couple of 3lb chub from a pacey, shallow peg with a willow opposite that the fish had to be bullied away from.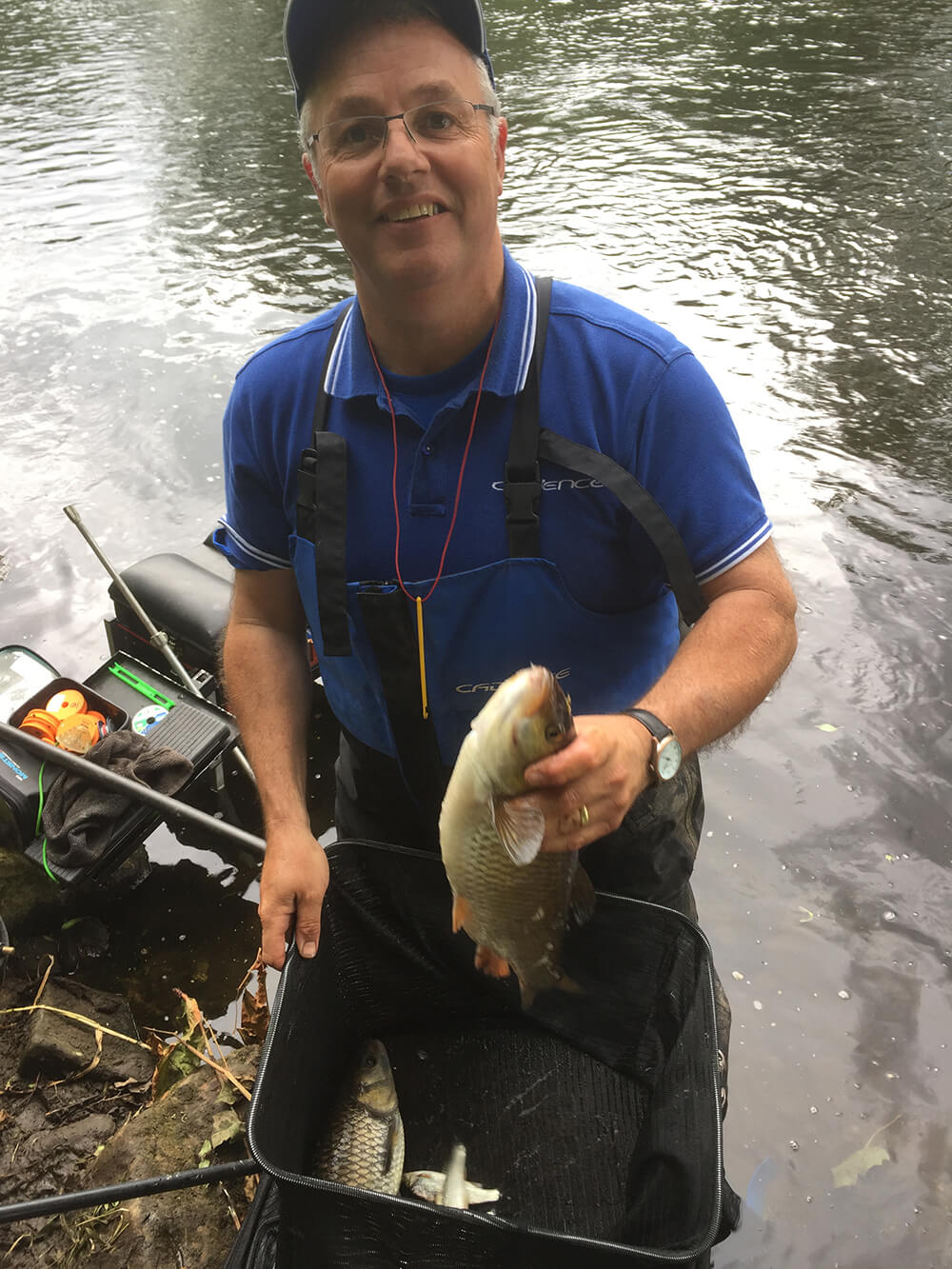 And the 13ft #3 Match is no slouch either, with a fast action tip section but plenty of grunt in the butt and mid-sections.
Costing £119.99, you will pay 20 per cent less for it if you attend a Cadence roadshow event or a tackle show and it is an excellent rod to have in your holdall.
With quality Portuguese cork used on the handle and with a Fuji reel seat and Fuji guides, the performance belies the price. If you like catching bigger fish on the float, it is worth a look, and that goes for people who target stillwater tench and carp.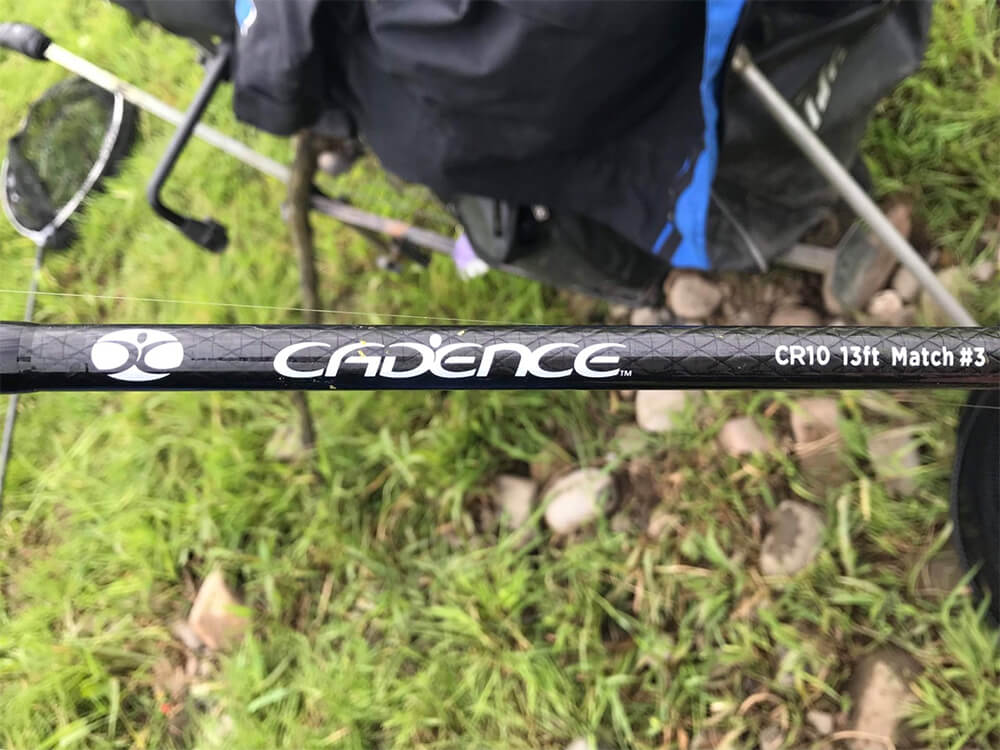 But let's look at my approach to a day using this great little rod. I targeted a swim on my local River Ribble. The river was almost a foot below normal level – we have not had the rainfall that the eastern side of the country experienced in June, so fish location was vital.
I chose a peg with two fallen dead trees pushing out from the far bank. I could wade more than halfway across the river and the riverbed, having been gouged out over thousands of years, had formed a gulley. Naturally, any food being washed downstream had to go through the gulley, and with those fallen trees in the water, there may as well have been a sign up stating: 'Open For Business'.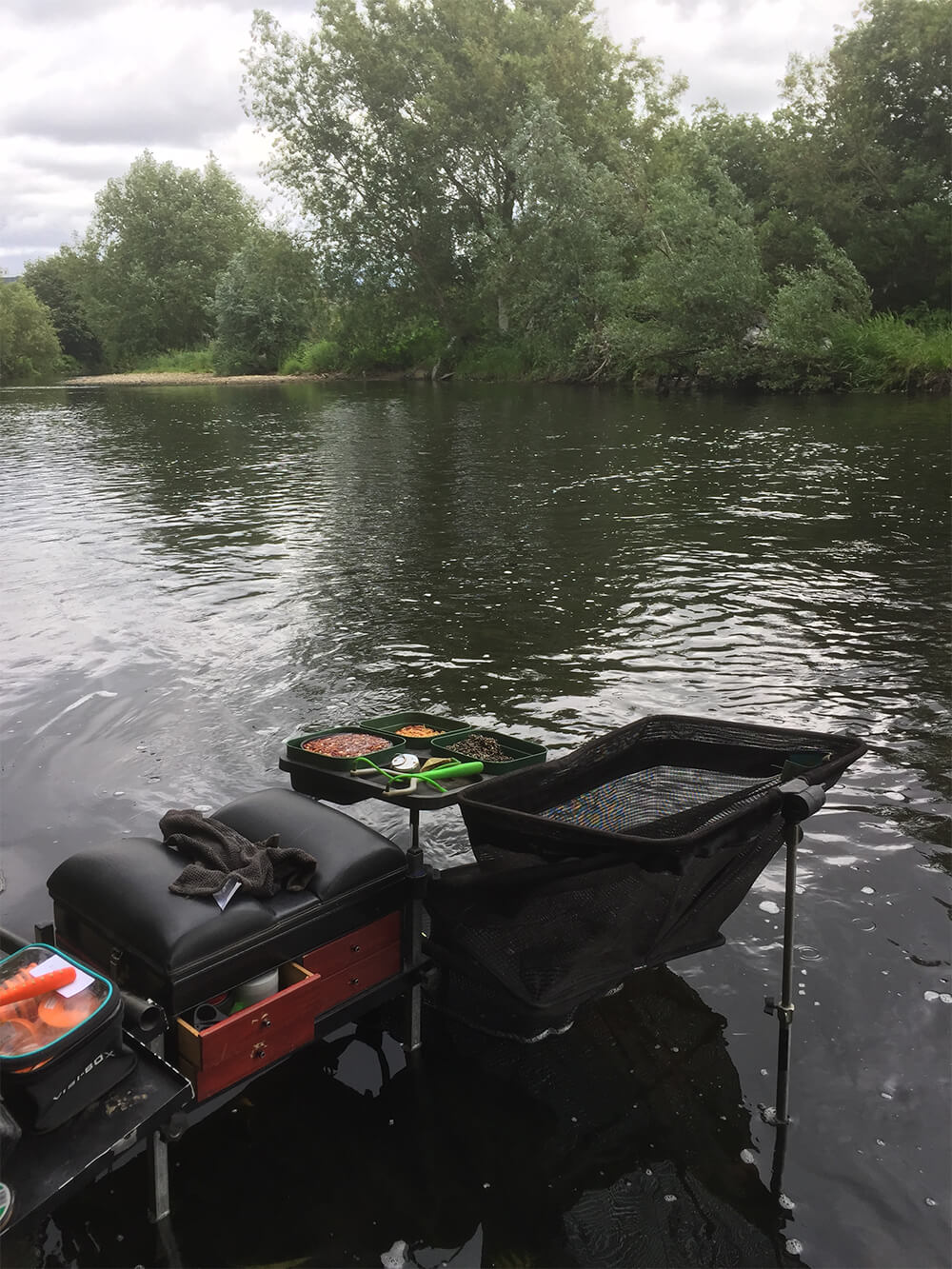 I tackled the 13ft #3 Match Rod up with a Cadence CS10 3000 reel loaded with 4.4lb Drennan Floatfish. Hook length was 18 inches of Drennan Double Strength diameter 0.148mm with a Drennan Wide Gape size 16, finishing the terminal tackle off. This hook is a heavy forged pattern and is a strong piece of metalware. A 4 x No 4 DH Angling alloy stemmed Shallow Water Stick with a big dome top was chosen, shotted with a strung-out pattern comprising single or double no 8 shots, with three no 10s spread nearest the hook.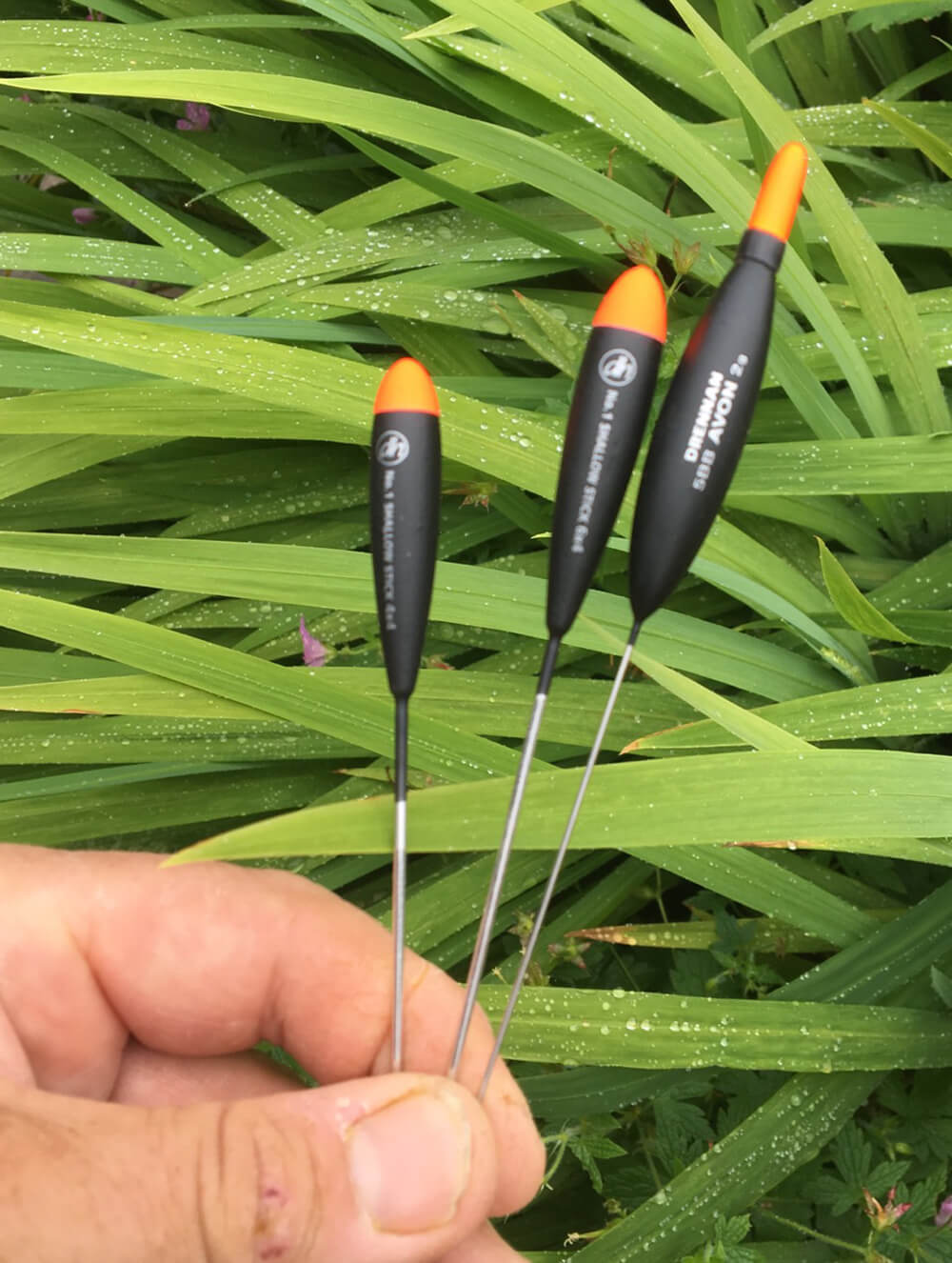 Bait comprised four pints of bronze and red maggots and three pints of hemp with half a pint of tares mixed in.
The session started well with a 6oz dace first trot, then it just got better and better and in three and a half hours I caught well over 100 fish, including chublets to 1lb 8oz, a roach/chub hybrid of a similar size that thought it was a barbel, plus a handful of roach to 1lb but many clonking dace of around 10 to 14oz.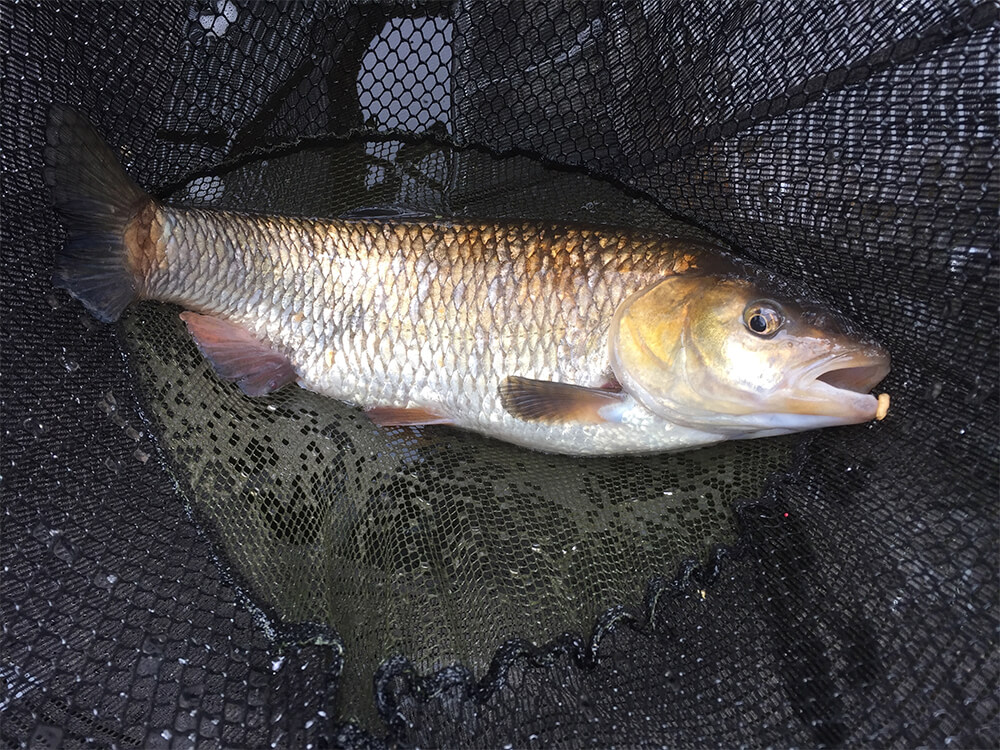 The tackle on this day was at the lighter end of the scale. On the Severn, there are pegs where 6 or 7lb reel line and a size 12 or 14 Drennan Superspade, tied direct, are not out of place when trying to tame wild river barbel.
You can afford to fish so positively because the fish are not hook shy in fast water. I fished a swim a couple of weeks ago in very fast water that was only a foot and a half deep, and I used Drennan Floatfish in 4.4lb tied direct to a size 15 Kamasan B711, targeting chub from 1lb to 4lb. On that occasion, I used the Cadence 14ft #2 Match Rod for extra control in a very tricky wind. I did not need to opt for a Cadence 14ft #3 Match Rod because I was in open water.
And that is the nub of this piece. If you find yourself wanting to target a swim where you need to run a float past dead branches or close to cover, knowing big chub or barbel are in residence, the Cadence #3 13ft Power Match rod is the perfect tool for the job. But don't just take my word for it. Give one a waggle, and you'll see what I mean.