The mental health and wellbeing benefits are well-known to keen anglers, Stephen Chatfield looks at how you can get started in angling and how we're here to help!
One of the few good things to come out of 2020 was government recognition of angling's mental health and well-being benefits. The Angling Trust pushed the case for angling to be included as part of our daily exercise, and eventually, they allowed us to go back fishing, within sensible limits.
If you haven't watched Mortimer and Whitehouse Gone Fishing, then I highly recommend you do! It is not so much about catching the fish, as friends looking after each other and having a good time doing so. I enjoyed it, and it is well worth watching. It captures just how positive angling can make one feel, perfectly.
As many of you know, I'm proud to be a Brand Ambassador for Cadence Fishing UK. One of the things that drew me to the company and led to me accepting the role is what sets Cadence apart from the rest. Yes, the gear is fantastic, but what sets Cadence apart is that they openly engage and encourage newcomers to fish. The Go Fishing, Give Back ethic supplies hundreds of products each year to charitable partners to help get more kids into fishing.
So how does it work? For every £50 of sales, Cadence will donate a fishing pole to a child through one of their charitable partners. This is just for starters because the real ethic of Go Fishing, Give Back is the willingness of people involved with Cadence to help out other anglers. In the Brand Ambassador scheme anglers cover every branch of angling from sea, coarse fishing (both pleasure and match), carp, specialist and even fly fishing for salmon and trout. All of these Ambassadors are volunteers who want to help and assist everyone who needs help and advice on angling.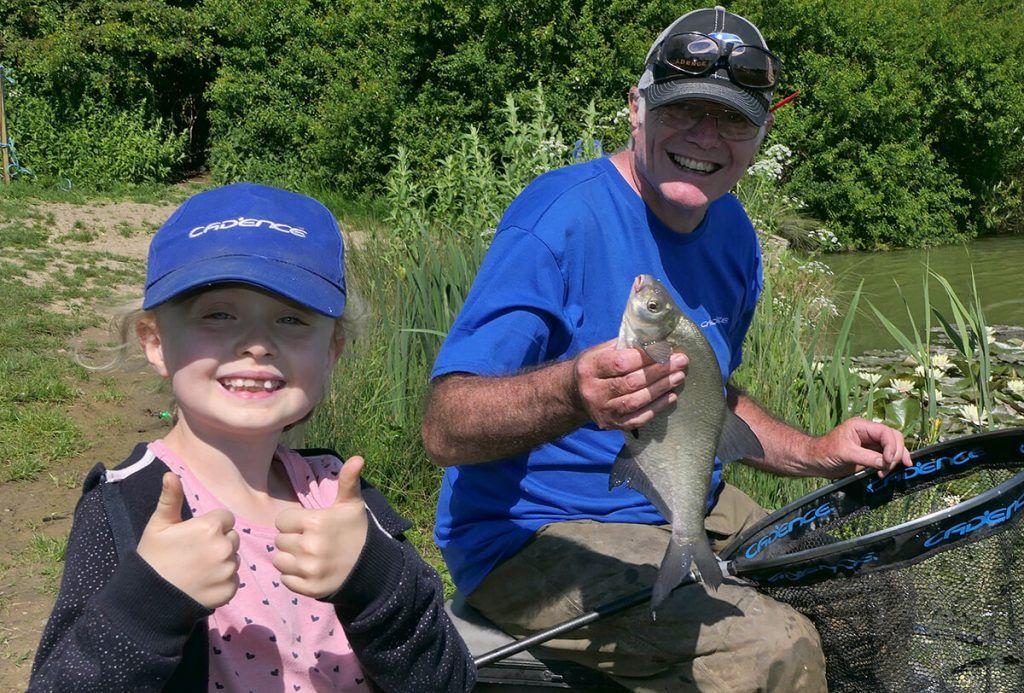 Help with getting started
If you live in England and Wales and want to fish lakes and rivers for either coarse fish or salmon and trout, you must first buy a fishing rod licence. Fishing without a valid licence is a crime, and you could be fined up to £2,500 as well as having your equipment seized and be banned from fishing in worst-case scenarios! Buying a licence is easy, you can do it either at the Post Office or more conveniently online at GOV.UK – when you order online, you can fish instantly provided you print off or have a copy of the receipt and licence number on your phone. Day tickets are no longer sent in the post, and they are valid electronically.
Anglers under the age of 13 do not need to buy a rod licence. You do not need a licence if you are fishing in the sea either.
Each year the Angling Trust, Angling Trades Association and Environment Agency team up for the "Take a Friend Fishing" initiative. This allows a licence holder to register for a free, one-day fishing licence to take someone they know fishing. You can find out more information on this at the Take A Friend Fishing Website.
It is important to note that having a rod licence doesn't give you the right to fish anywhere you like. Many of the lakes and rivers across England and Wales are privately owned or controlled by a fishing club. There are a few free-fishing places scattered around the country, mainly rivers in urban areas, if you search for free fishing online, you can often find areas in your region that are available for free.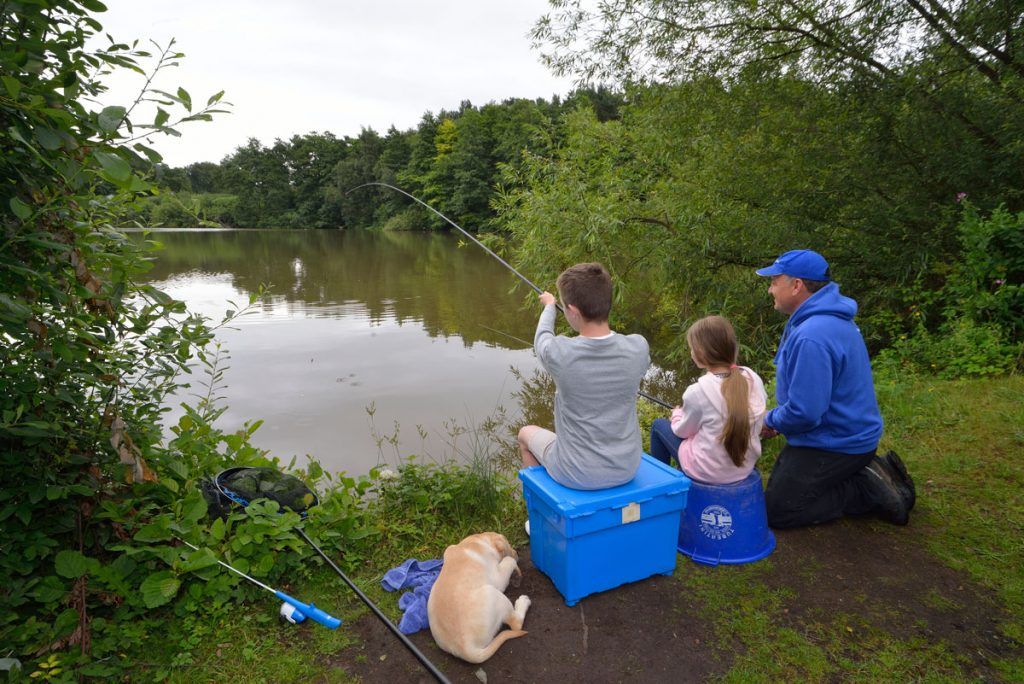 Online information
There is a wealth of information available online to help budding anglers get involved in the sport and learn the techniques that will lead them to success.
Firstly, the Cadence Fishing TV YouTube Channel has over a hundred videos. These videos cover a wide range of topics and include a vast wealth of tips and tactics to help you get started. There are also several videos specifically for newcomer anglers.
This blog will soon be including sections on angling tactics and techniques whether you're a beginner or an advanced angler. There will also be a comprehensive species guide and a Where to Fish section too. Keep tuned to the blog, the guys at Cadence are busy adding stuff all the time!
There are also plenty of forums and Facebook groups where you can join like-minded individuals and ask questions. Cadence has their own group where you can ask the members questions on angling related topics, join here.
Elsewhere online there are other programmes to sink your teeth into to get that angling vibe going. Winning Ways with Jamie Hughes and Andy May is a brilliant channel that not only teaches you plenty, but they have a good laugh doing so as well. Also, there has been an explosion of dedicated angling programmes on ITV recently. Check out Monster Carp, presented by the Korda team of Ali Hamidi, Neil Spooner and Tom Dove. It is a cracking programme that searches for monster carp, globally.
Places to go fishing
I believe the best type of venue to get started on your angling adventure would be a commercial type lake complex. Most of these venues have secure parking, an onsite tackle shop for bits n bobs, a short walk to pegs and clean toilet facilities. The onsite tackle shop is a key one, as the advice you can get in these is valuable. Many commercial venues will also have professional angling coaches to help improve your fishing or get you started.
The main reason I'm recommending commercial fisheries is that they are full of fish! It is hard to get bored when fishing on a commercial fishery and gives an excellent foundation to expand your angling horizons as you become more confident. One of the simplest ways to start angling is with a whip fishing for silvers with maggots or soft pellets, and commercials are ideal for this.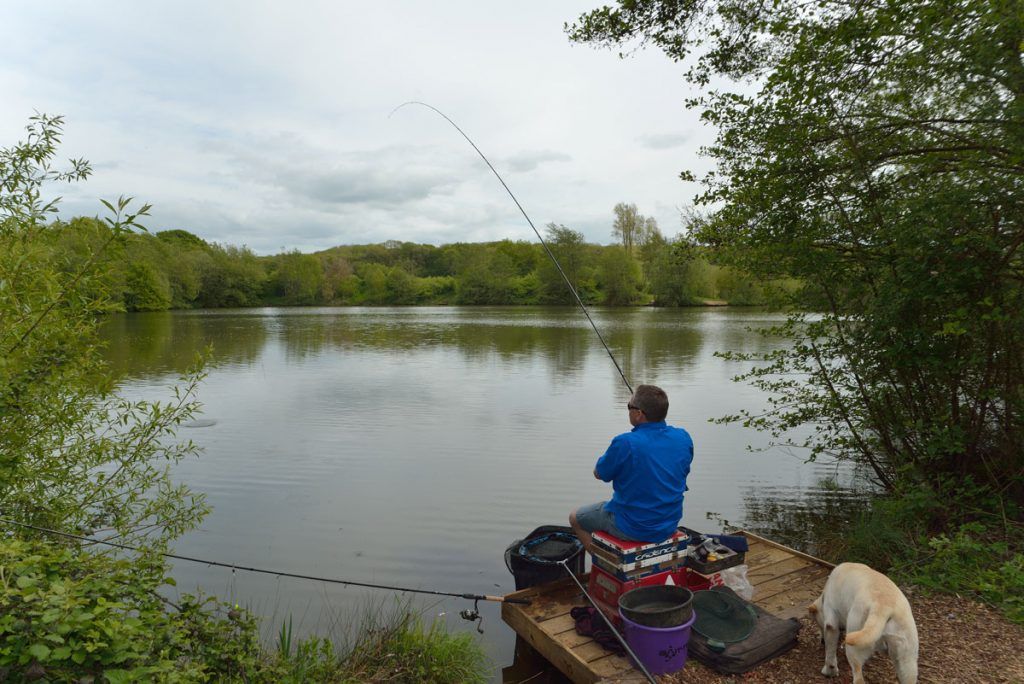 While 2020 decimated open days, keep a lookout for these further on into the year, as restrictions are relaxed, as many venues hold them. There are often qualified angling coaches on hand to pass on tips and help with angling fundamentals, such as accurate casting, rig tying, feeding etc. Cadence also hold open days at venues throughout the year. They are posted on Facebook and the website in advance, juniors and newcomers are welcome.
I hope you enjoyed this article and that it has given you some inspiration to get out near some water and have a fish, whether you're a newcomer or an angler coming back into it after some time away.
I would appreciate any feedback, so please contact Cadence through the Contact Us form or contact me directly on Facebook.
Tight Lines
Steve