We're delighted to announce that England International Helen Dagnall has joined Cadence Fishing as one of our brand ambassadors.
Helen is based in Cheshire and has a tremendous amount of experience match fishing on a variety of venues and with a multitude of different methods.
Helen has been a prominent member of the England Ladies team over the past 20 years, representing her country at in 20 World Championships! During this time, she has amassed an impressive haul of medals including 4 Gold, 2 Silver and 3 Bronze. She has also finished 4th and 5th as an individual across her appearances for England.
On the domestic front, Helen has been successful on the match circuit. Winning two Ladies Nationals and three Ladies Fishomania Finals. She currently fishes for the Browning Ossett Match Team.
We joined Helen for a practice session on the River Weaver back in August where she expertly demonstrated how to feeder fish the river for skimmers, roach and bream. During the session it was clear to see Helen's skill and knowledge of all things match fishing and why Helen is such a force at both international and domestic match fishing.
Helen shared with us the following tips to get the most out of feeder fishing on slowing moving rivers like the Weaver.
Local knowledge is key, always ask local anglers to get the best information when fishing a new venue.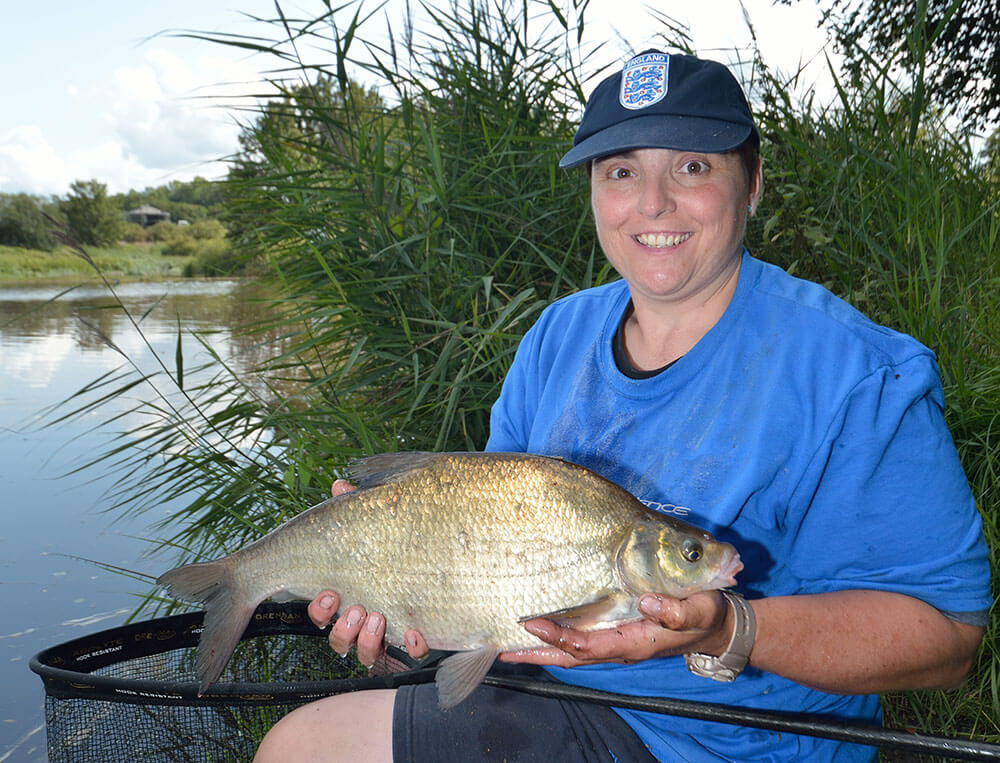 Use a rod that can easily reach the distance you're going to fish – Helen selected the Cadence CR10 12ft #2 Feeder for this session.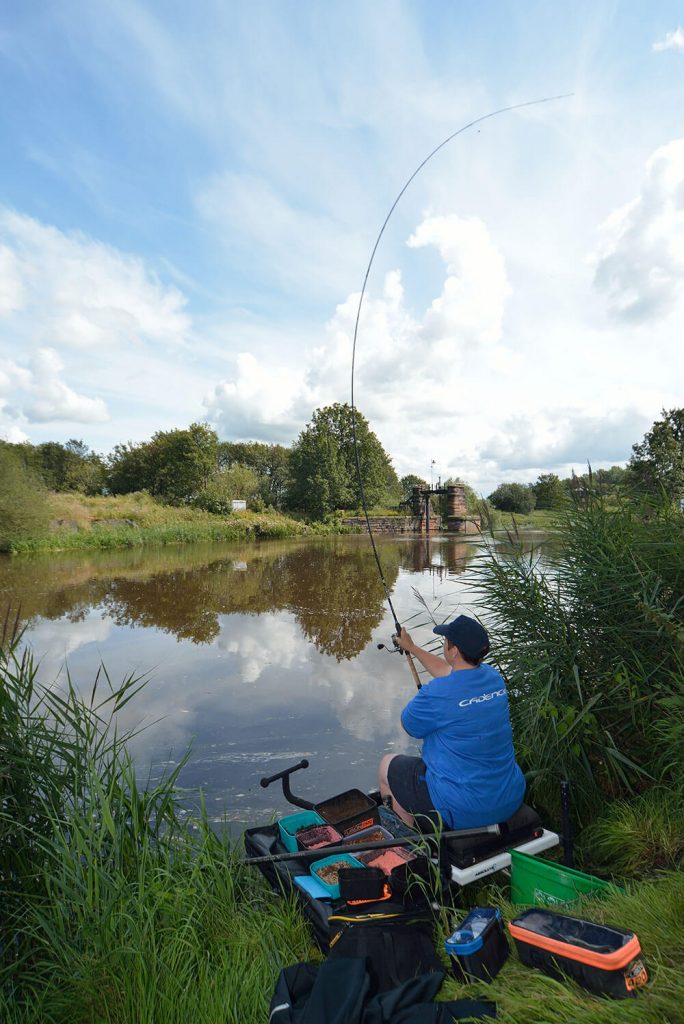 Fish clipped up and count or measure how far you are fishing – Helen selected the Cadence CS7 4000 fixed spool for this session.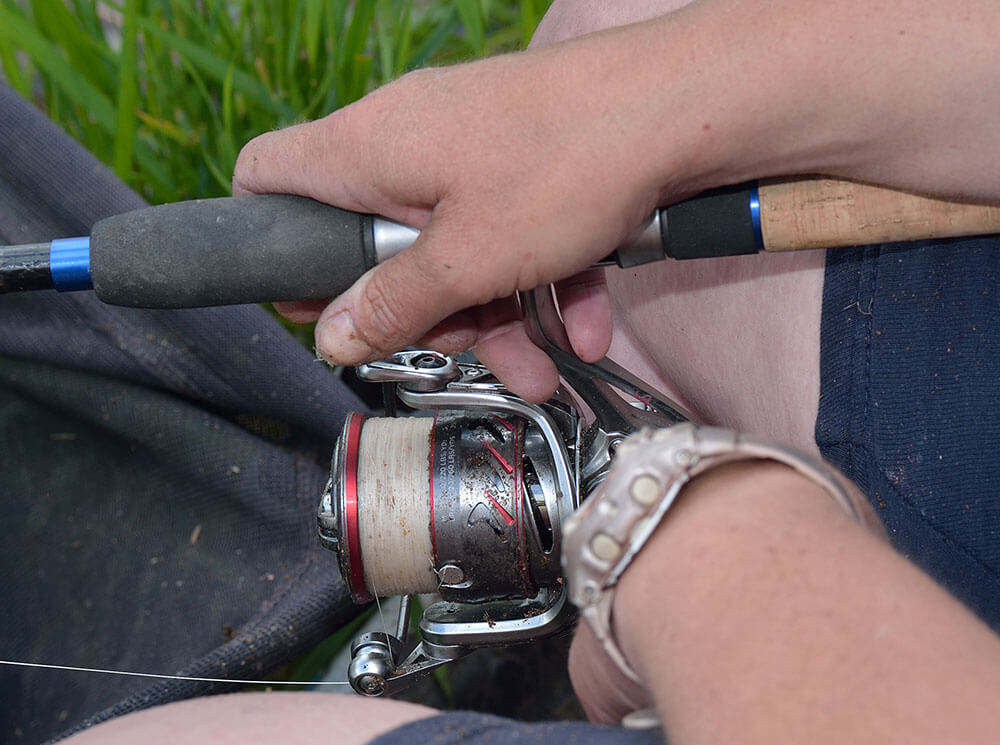 Have a selection of feeders to cope with changing wind conditions and to regulate the amount of feed. It can pay to start the session with a larger feeder to introduce a good amount of feed on the river bed.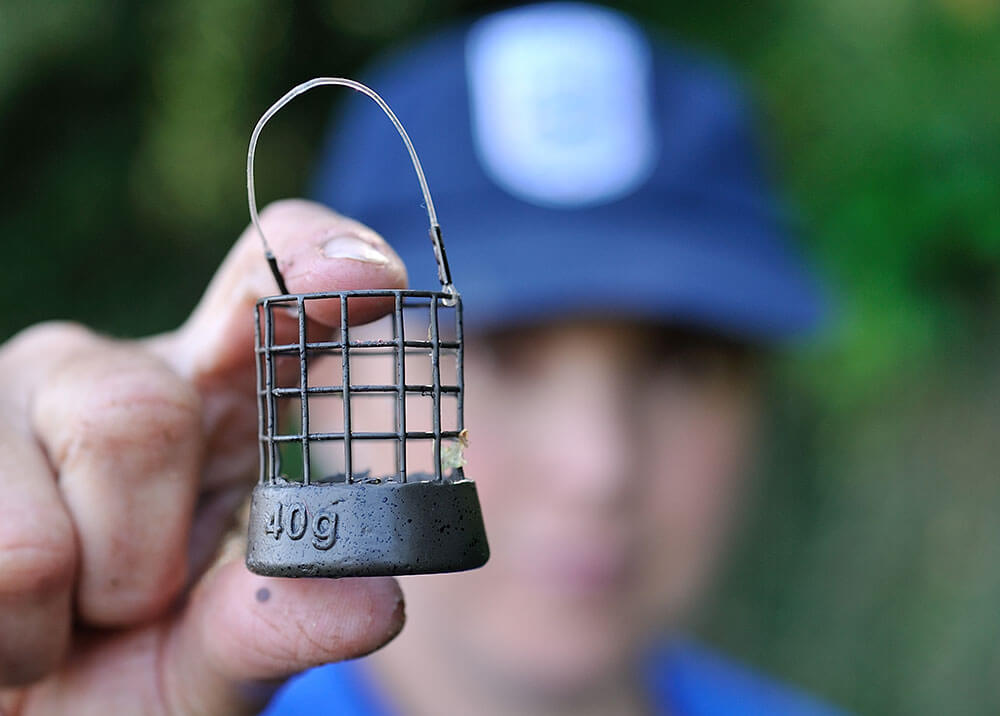 Vary the length of hook lengths if bites dry up. Longer hook lengths up to 5 feet can help when the going gets tough!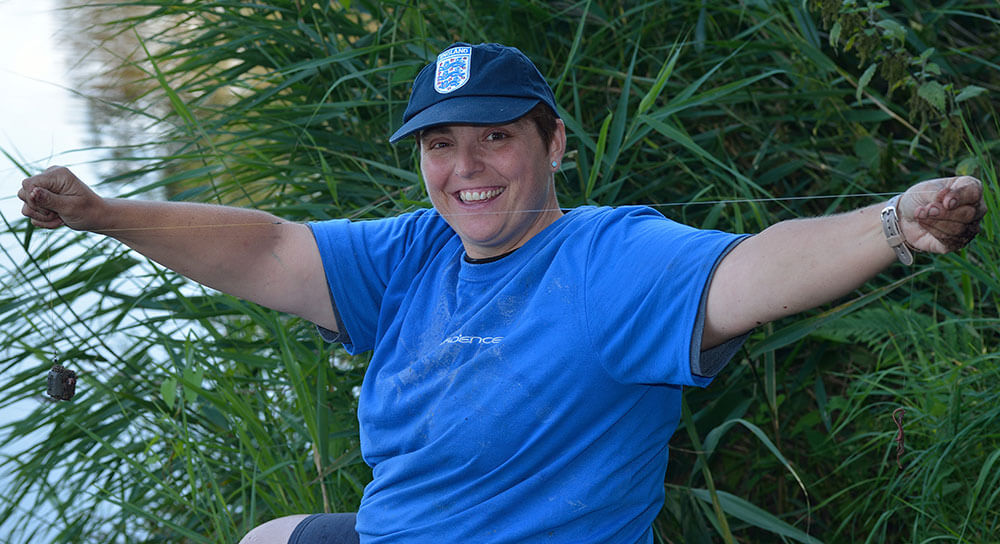 Wetting your braid on the reel at the start of the session helps reduce wind knots and helps it to sink quicker.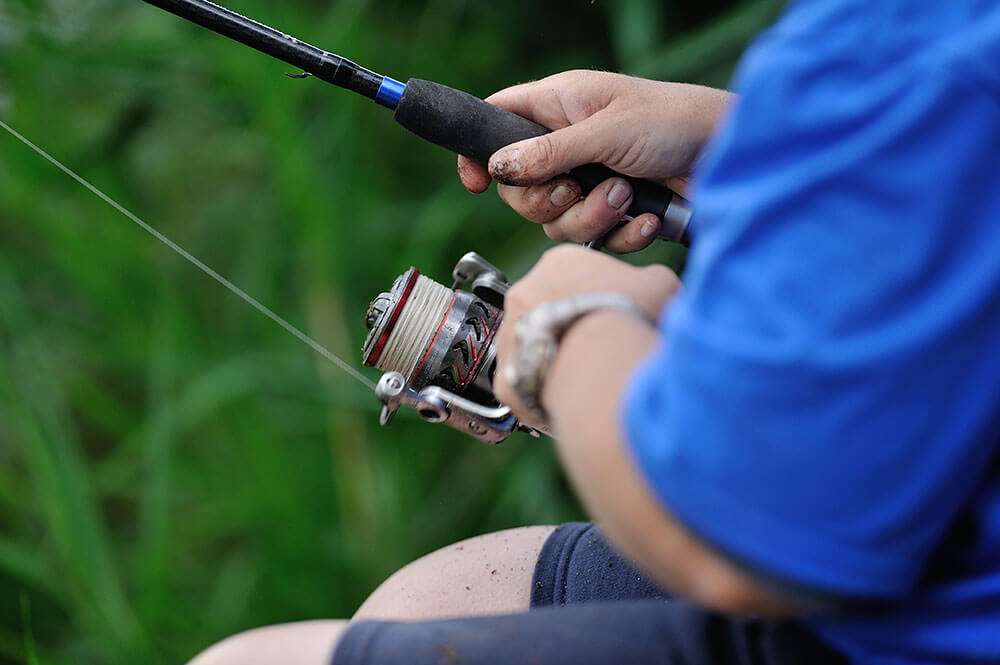 Alternate hook baits and hook size accordingly. Three maggots on a size 16 hook worked well on this session. Also, two bits of worm on a 16 hook. For single or double maggot / castors scale down to an 18 or even 20 size.
Never go skimmer or bream fishing without red worms!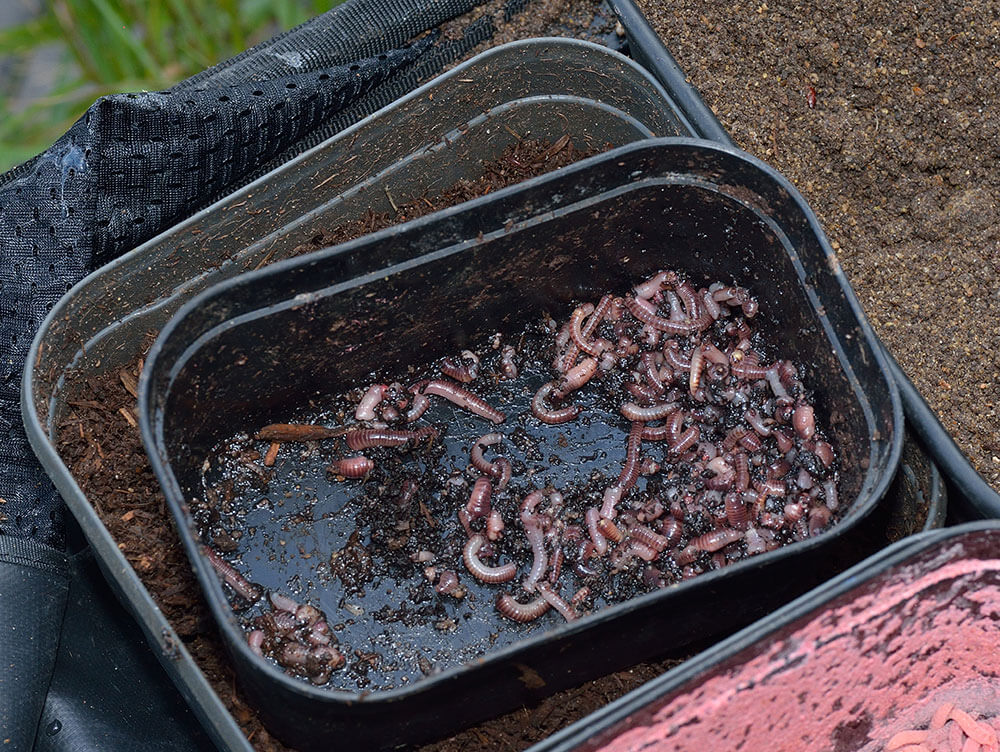 Helen prefers a sweet fishmeal groundbait when targeting skimmers and bream on natural venues like the Weaver.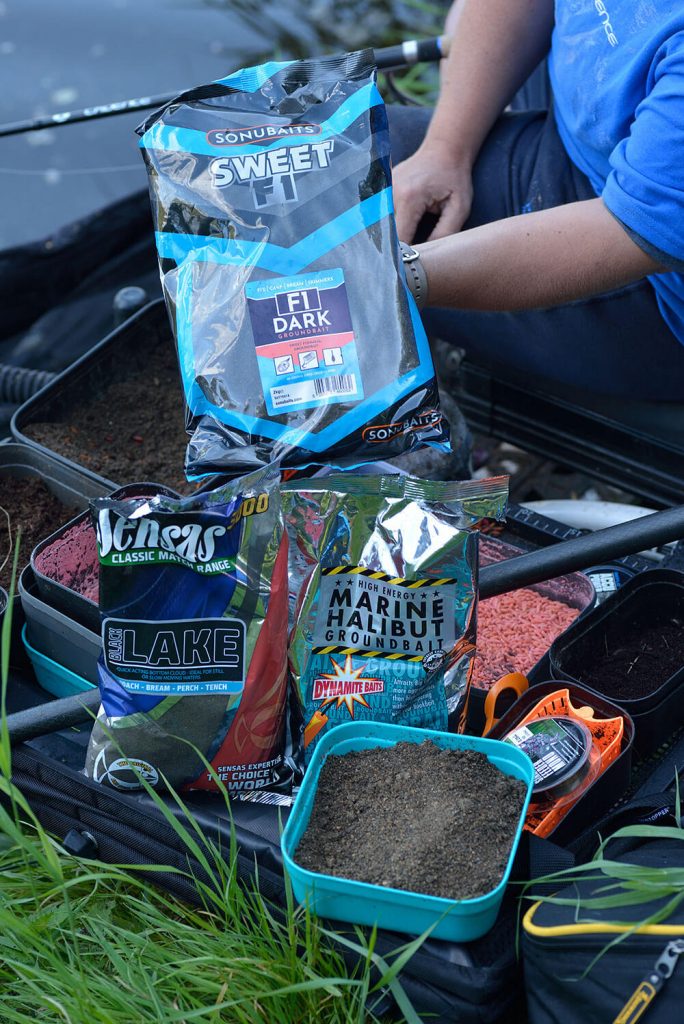 Catch Gallery