When the roach are in a feeding mood, anglers on my local River Ouse dig out their whips. Whip fishing isn't something I do a lot of, but having the right tool to turn to when required is paramount, enter the Cadence CP200 Whip!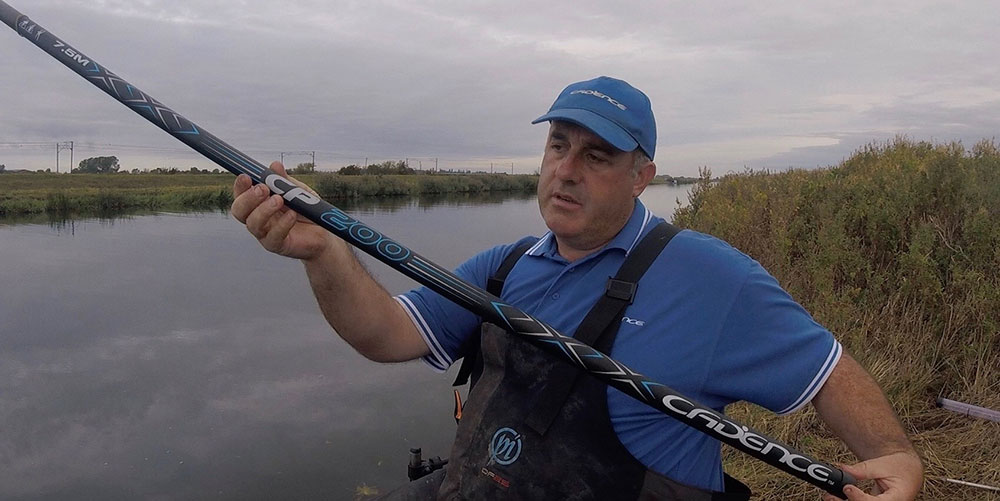 The Cadence CP200 Whip comes at 9m as standard, with the top five being telescopic, the remaining three sections are take apart. The first 7.5m length all packs away neatly into the bigger section, with the 9m section being separate.
The business end is a very fine carbon spliced flick tip, which can easily be cut back dependant on your personal preference. The flick tip can be cut back to allow elastic if required, or even removed entirely to bush the No. 2, to transform the whip into a versatile short pole.
My preference for connection is simply two pieces of hollow pole elastic which sit tightly to the flick tip. To this, I attach a small length of strong braid. I secure this behind the first bit of elastic using a false look which I pull back through on itself — making the braid tight behind the elastic sleeve.
I then wrap this braid tightly around the tip numerous times, before threading through the elastic on the tip. To the "tag" end of the braid, I tie two overhand knots, trim back the excess which makes a tidy and robust connection. I attached this the same way as you would with a Dacron or crows foot. I check this knot regular between sessions, as constant use can easily fray the braid.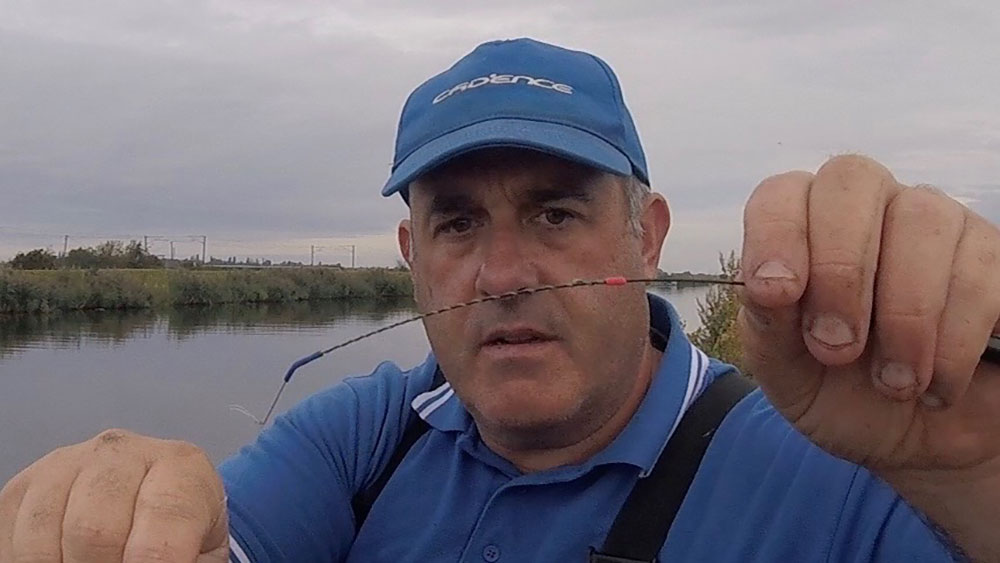 When whip fishing, I will be predominantly fishing to hand. Rigs need to be a little stronger than I would use in typical short pole situations.
Mainline needs to be strong and robust, my choice is no lighter than 0.13mm in typical situations, stepping up to 0.14mm or 0.15mm if a bagging situation is on the cards.
Hooklength's again may need to be stepped up, after all, you're swinging fish to hand, hopefully regularly! My starting choice of late has been 0.11mm, which I think is a good standard starting point, again, stepping up should the situation dictate.
The business end is a personal choice. When swinging fish to hand, it's no good using a fine wire hook that could straighten out. A size 18 or 16 is the right choice for me.
Whip fishing floats are another area that the fishing situation can't alter. Local anglers have been using whip wagglers of late. After watching these anglers fish with them successfully, I had to try them for myself. I find watching and asking other anglers who use them regularly, the only way to learn and kit yourself up adequately.
Recently, I have been using the Silverlite range; these floats are made from balsa wood and range up to 5g. Locally, they are superb, especially when fishing in areas that can be 14 to 20ft deep. They come into their own when the autumnal wind kicks in. Silverlite floats are available exclusively from my local tackle shop, Benwick Sports.
For this session, I have chosen a 3g Silverlite float. I have shot up with a 2.5g Olivette, three number eight droppers and a few more under the Olivette itself, helping to fine-tune the float.
Locking the waggler in place was another area I was curious about. Some anglers tend to use shot, others sliding float stops. I went for the latter, using a float stop above the float and two below.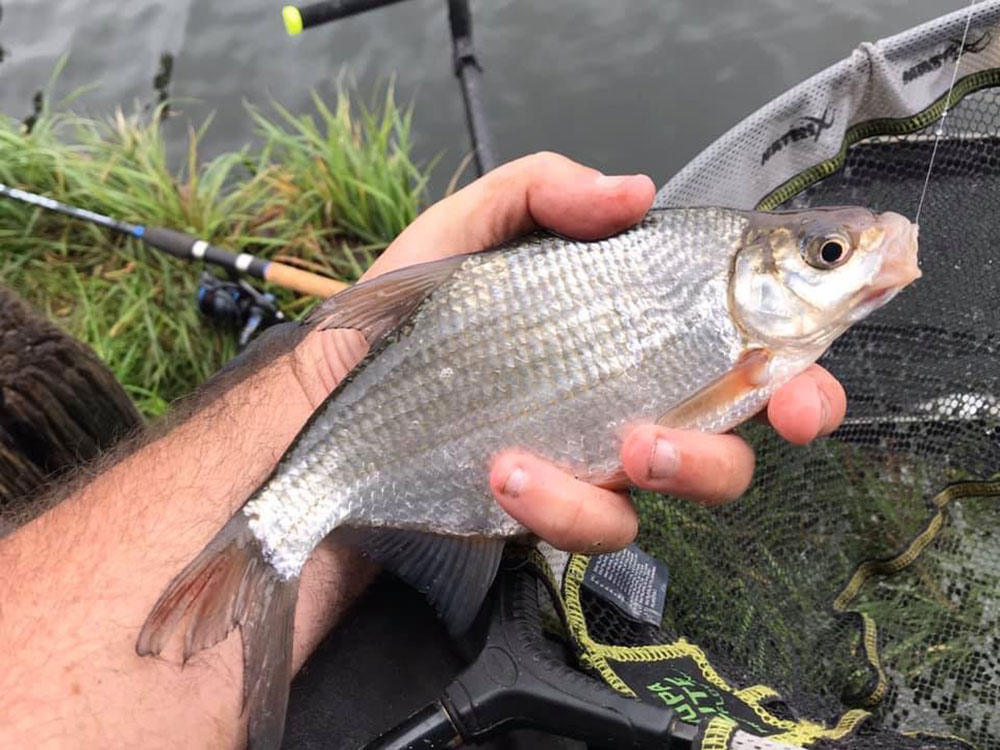 Plumbing up was a case of slipping on the 7.5m section and plumbing conventionally. When fishing 6m to hand you have a length of line above the float, so are fishing past the tip. This way you're far more accurate, even if the bottom is level it's better to be safe than sorry.
Feeding the chosen swim will vary dependant on situations, here, where it is slow and deep, groundbait is the best way. On moving to shallower waters then constant loose feeding may be the way forward, but on the Ouse large balls of groundbait are called for to help kick start the swim.
Groundbait choice is down to personal preference dependant on pace and depth. With the swim here being a good depth, I chose to use a reasonably sticky mix and riddle some leam on top to help bulk out and make the mix heavier. BaitTech ProNatural Dark and ProNatural Extra is my go-to mix for pole work and is equally perfect for this as well. The Extra adds plenty of weight to the mix and enables plenty of loose feed to be added to the initial feed, which in this instant is ten balls packed with plenty of caster and few grains of corn.
The whip fishing session itself has been brilliant, catching from the off small rudd, roach with a few skimmers at 6m, before dropping off a section and fishing 5m to hand. A delightful session, especially doing something I don't usually do.
For more information on the Cadence CP200 Whip, click here.