Colin Harvey has enjoyed some great success recently on the Midlands feeder fishing circuit. A vastly experienced angler that has amassed an envious match fishing record over the years. A genuine allrounder, he enjoys competing on local rivers including the Wye, Severn, Avon as well as Stillwater's, where he loves to target bream.
The recent resurgence in feeder only matches has attracted Colin and he's enjoying a great deal of success, as the last week has proved, recording two back to back match wins!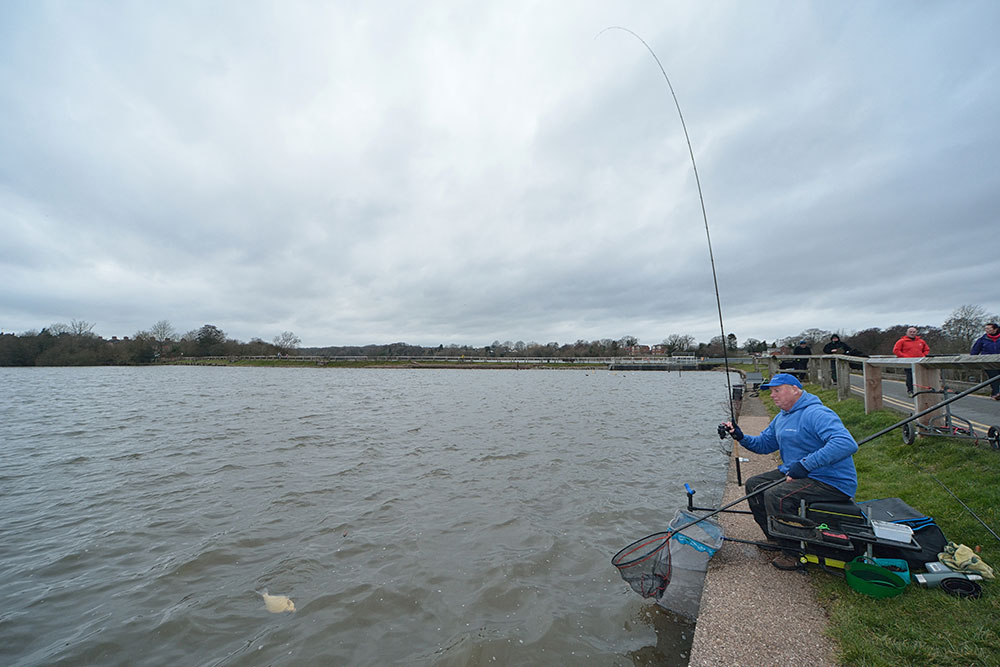 Chris Hill Silvers Only Match, Barston Lakes
Last Saturday Colin fished the Chris Hill "Silvers only" match at Barston Lakes with 64 anglers competing.
Colin drew peg 90 with the wind off his back and decided to fish at 40m with the Cadence CR10 11ft #1 rod and Cadence CS10 4000 reel. With a cold wind, temperatures were low, so, in true winter mode, Colin fed and fished carefully.
He was using a groundbait using Sonubaits F1 Dark mixed dry with a feed of about 1/4 pt of casters and 1/4pt of dead reds. The best hook bait was a double live red maggot on a size 18 Guru LWGs hook. His tactics worked perfectly, and he weighed 29lb of skimmers and bream to win the match and a cool £500!
Earlswood Open
This Saturday, Colin fished the Earlswood open on the Yachting lake with 24 experienced bream anglers competing.
Colin drew peg 32 to the Dam Wall. With the wind blowing into the dam wall, Colin fancied the peg and was quietly confident of success. Due to the strong headwind, Colin selected the Cadence CR10 13ft #2 feeder and Cadence CS10 4000 reel loaded with 0.08mm braid with a 5m 6lb shock leader. Like at Barston the previous week, Colin decided to fish at 40m.
He was using crushed expander pellet mixed 50% with fine brown crumb for his groundbait. Again, Colin fed cautiously with only 1/4pt of casters and 1/4pt of dead red maggots. He chose size 18 Guru LWGs and LWG feeder specials in size 16 couple with two live red maggots and the occasional dead reds.
Colin won the match with seven bream for 25lb 10oz, just 4oz in front of Kevin Tipton with local legend Barry Cheese finishing third.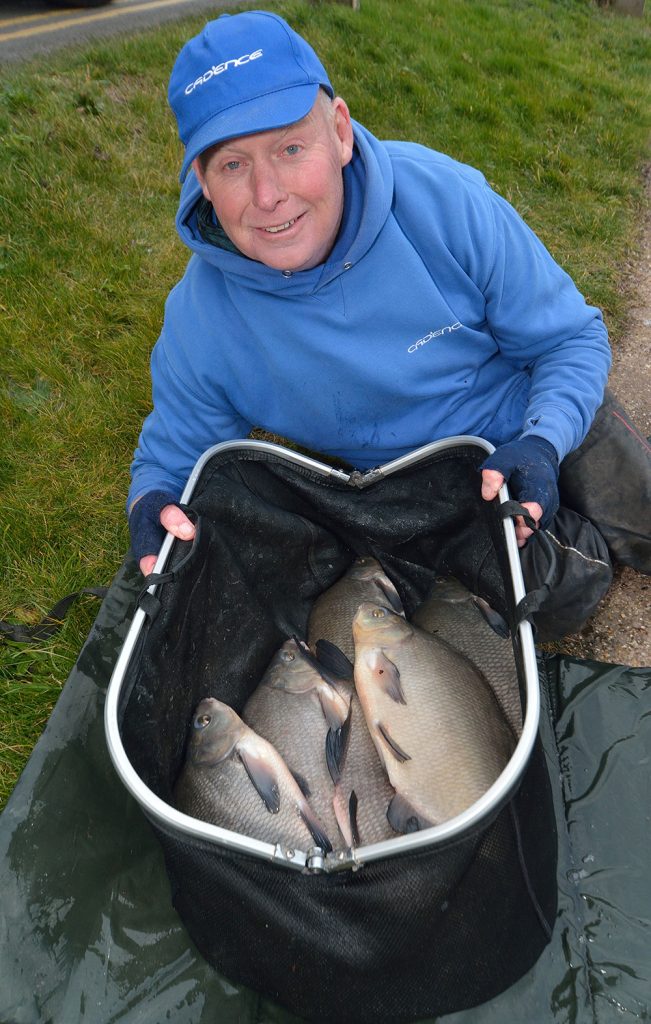 Tactical Thinking
We called Colin about his tactics/thinking during both matches, and he gave us the following tips:
Have faith in maggots in the winter months, Colin didn't feed any chopped or whole worms for hookbait on either match.


Feed very little, 1/2 dozen particle every cast is plenty.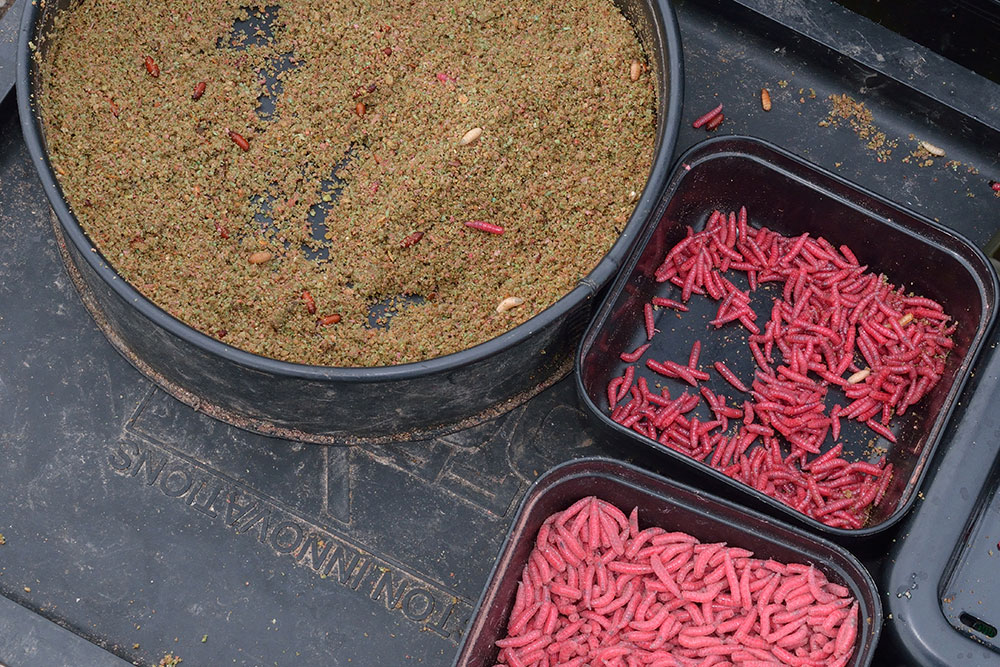 Occasionally unclip, take another 2 turns off your reels and just have an occasional look off the back of your main feed area, sometimes the bream just back off a little.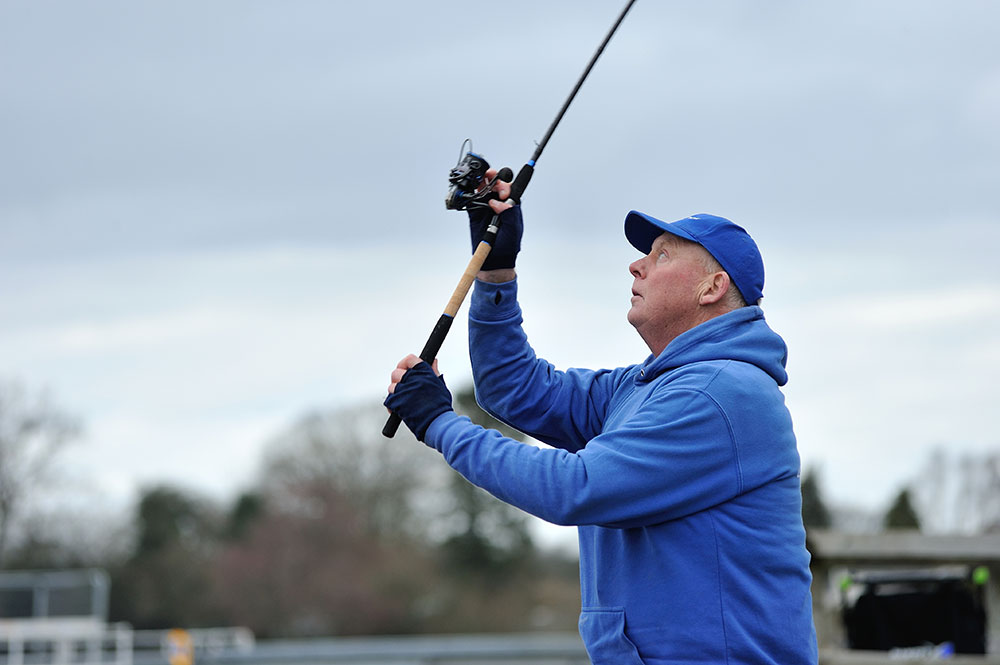 Colin's best tip is staying within your comfort zone, don't try and copy all around you. Keep it all accurate, it's better to be tidy and quiet at 40 yards, than all over the place and noisy at 60. There will be times that you have to cast longer distances, but go and practice it before you fish any matches at long range. Due to the strong wind, Colin had to stand up to make sure he was casting as accurately as possible at 40m.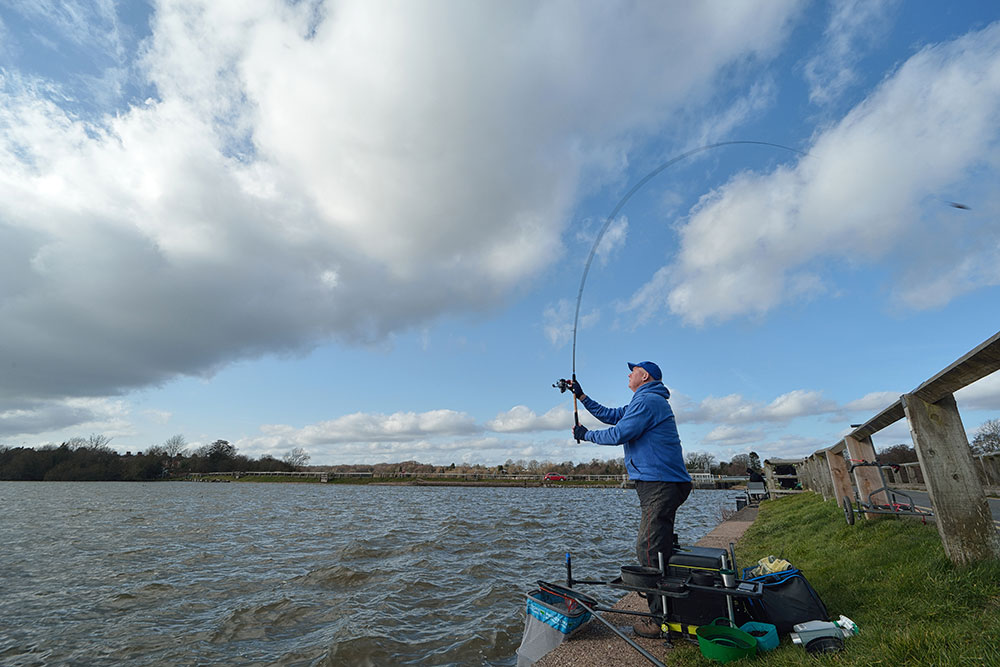 Where method feeders are allowed, he likes to use a rig designed by a good friend of his, Alf Hands. It's a versatile rig enabling him to switch between a conventional open-end feeder and a method feeder.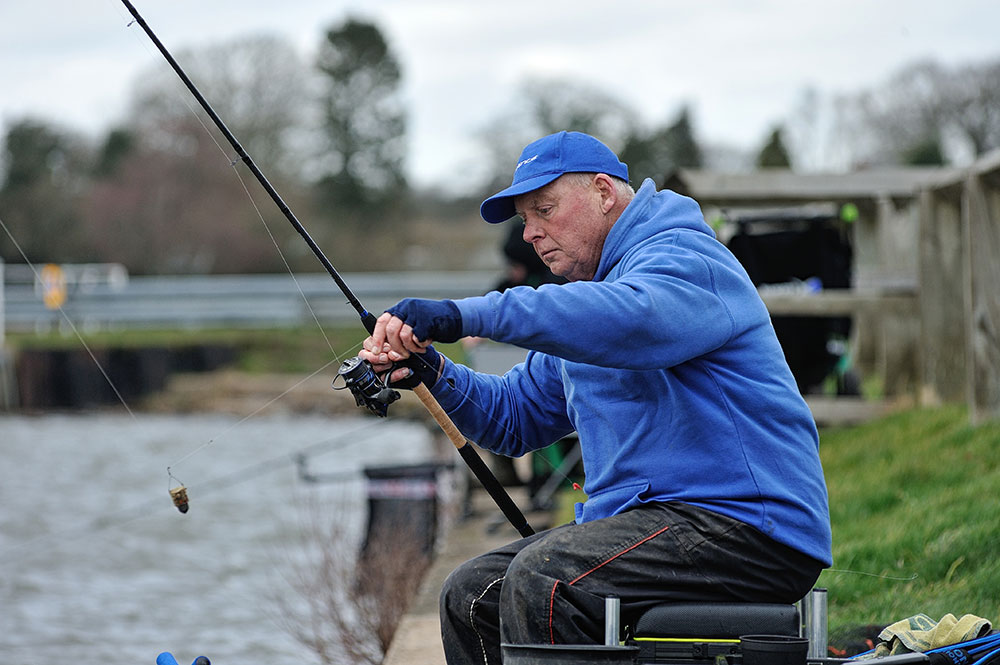 When using an open-end feeder, Colin spends time finding an alternative to "tapping up the feeder". He wants to ensure that his feed concentrates on the bottom, especially in deeper waters such as Earlswood. Colin found that tapping up the feeder sometimes restricts the efficiency of the feed escaping, resulting in bait staying in the feeder and not ejecting out into the water. He now uses Korda Crayfish Tubing which he puts over the top of the feeder instead of tape.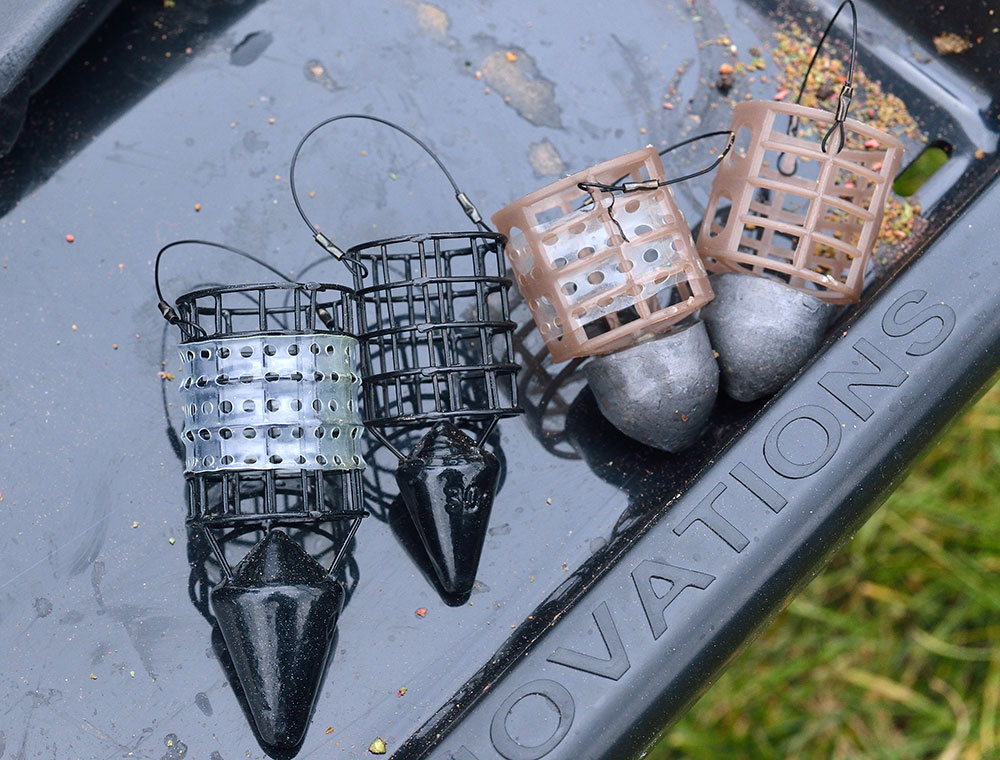 Alf Hands Feeder Rig
Feeder Fishing Masterclass – Cadence Fishing TV
In March 2018 Cadence Fishing TV headed to Barston Lakes, where James was joined by Colin for a session feeder fishing for bream. Despite the freezing conditions, the pair caught plenty of bream with the video including some top tips and advice on getting the most out of your feeder fishing. You can watch below or on our YouTube Channel Here.