With the new river fishing season not that far away, it can be a good time to reflect on the previous year. Here I take a look back at how my 2020/21 season faired on the river.
Double figure bream mission
The season started with my usual midnight kick-off on a relatively new venue for me on the Relief Channel with my good friend Keith. My main aim was the catch a new PB bream, my current being 8lb 3oz. To say it started with a bang would be an understatement, with over 200lb of prime river bream gracing the bank, including bumping my PB bream up to just under 9lbs.
Keith had a couple of fish that were close to, if not over the 10lb mark, which lit a fire inside of me to catch my double figure fish, something that became an obsession.
Over the coming weeks, fishing different areas, the fish started to get bigger, with fish over the 9lb mark a regularity.
A short break away back on my local River Ouse was just what the doctor ordered, as the next time out on the channel, not only did I beat my PB, but I achieved three personal best fish, including two doubles in one session. Out of the eleven fish caught in the early morning frenzy, I had a 9lb 14oz, a 10lb 2oz and finally a fish of 10lb 9oz. To say I was elated was an understatement, and even more so, I was on the bank with my mate Dave to witness the event unravel. You can read more about this session in my blog here.
That was mission accomplished, and I finally started to relax a little, but that does stick out as a highlight of the season.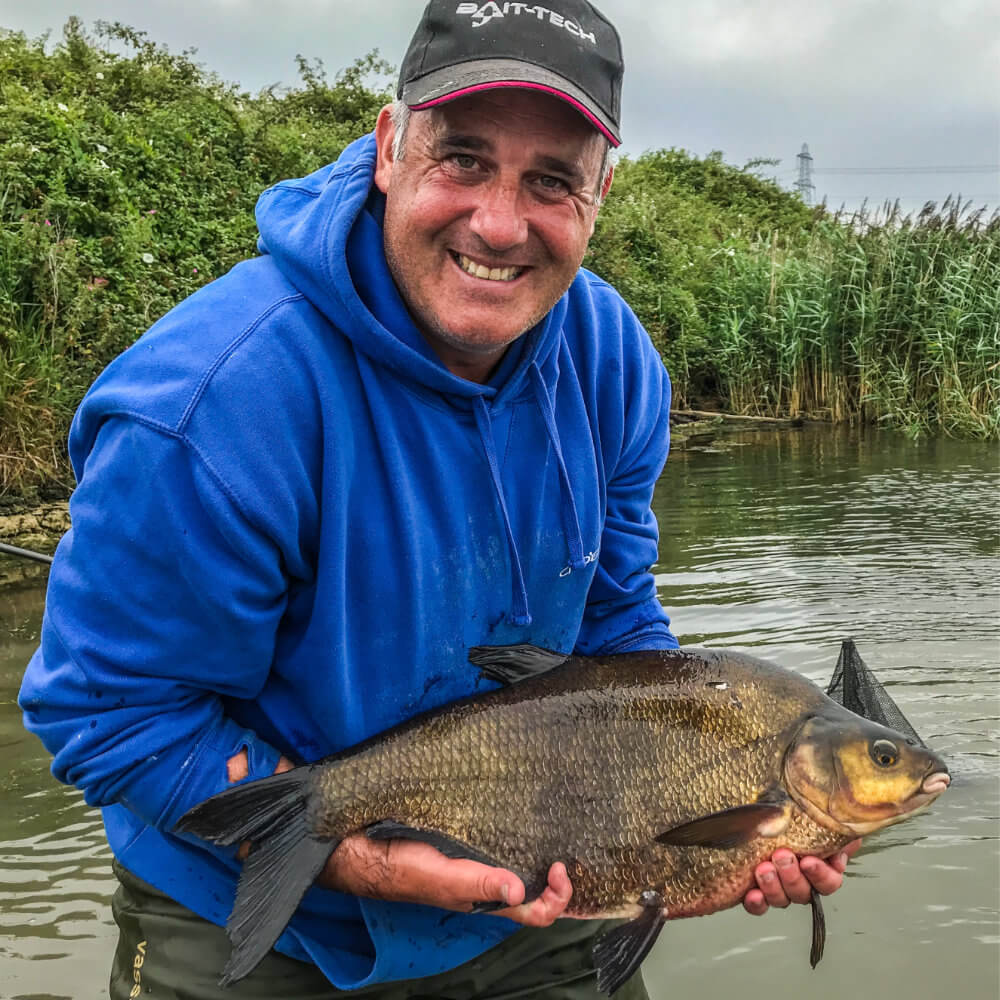 100lb of bream challenge
My biggest and happiest memory of the first part of the season was with Charlie, again on the channel. The main aim of this session was to try and get Charlie to achieve a catch of 100lb plus of bream.
After some up to date info from Keith, we set off task in hand to see what we could do.
After an hour, we knew that something special was about to happen, as the fish were on the feed.
With wet feet stuck in the mud, sinking platforms and plenty of laughs along the way, we both had one of our best days fishing in ages. Charlie not only had over 100lb, but he also blitzed it, and between us, we had around 400lb of fish. I still look back on that day now and actually can't believe it happened, a lasting memory for sure.
Good times on the bank with friends make you feel thankful for everything, especially with everything going on in the world.
Staying local
The second part of the year was mostly spent on the River Ouse, along ten-mile bank and Littleport, where the roach sport was fantastic! I, along with others, had some great sessions on the whip and waggler. We caught some lovely nets of red fins, mainly on wheat, which was a bait I had never used before.
The river was fishing well, and the hope of an amazing winter season was high – until the restrictions kicked in, along with the deluge of rain.
The Covid situation has been worrying, to say the least, but thankfully, thanks to work done by the Angling Trust and others, we were able to carry on, all be it localised.
I had said all along that I would stay as local as I could, and the majority of the time, I was travelling no more than five minutes to get to the bank. I consider myself very lucky to have the river so close to me. I know plenty of people who were not so lucky,
Staying local allowed me to fish areas that I wouldn't usually or haven't fished in a long time. The river was raging most of the time, so some sessions were an absolute write off before they had got started. I think I fished a couple of times in December, then didn't get back out on the bank until late January, early February, by which time the days were ticking on and the end of the season was in sight.
I plundered a few areas and managed to find the odd pocket of fish, which, when you did, was a case of keeping it under your hat until the next trip. Some nice bream, skimmers, hybrids and even the odd tench were gracing the net, and finally, some good times were had. But, there was one more surprise still to come.
At the start of the season, one of my goals was to catch a new PB rudd. I did have a couple of sessions trying to achieve this early season, but, alas, I was unsuccessful. So this was one target that slipped my mind.
During the final week of the season, I sat in an area that looked very fishy and good for a few skimmers. After sitting two hours without a single bite, I decided to up sticks and move, which I never usually do. The move saw me head to the area that I'd been getting a few bites in, and, even though the wind was horrendous, I had a bream second cast.
A big perch, twenty minutes later, and then another bite which was fighting like a decent hybrid, so imagine my surprise when a big rudd surfaced in front of me. Safely in the net, I looked and started to shake a little as this looked big and could be one of my early season targets.
After rummaging around for the scales, I watched the needle go past the 2lb mark and come to rest at 2lb 6oz 7drm, a new PB and the second trophy fish of the season.
I was in heaven, and it just shows you that you never know how a session will pan out. Two more sessions after this, and the season was at an end, but not before on my very last cast of the season, the tip dropped back, and a lovely River Ouse tench marked the end in style.
It's been a testing season this time, thankfully, we have come out of the other side, and I am looking forward to planning for my glorious 16th start.
Take care and stay safe – Steve.