So, after three months of waiting, the new season finally rolled around, and it was time to get back on the river.
The usual glorious 16th midnight kick-off was again planned, and the hopes were high for a few fish with four of us fishing.
Now having high hopes is required, as this water can you a swift kick in the wotsits, which is what happened. Four anglers and only two fish caught, an absolute disaster, to say the least, a not so glorious 16th! Keeping a positive outlook is paramount on the Relief Channel, as you will blank many more times than you strike it rich.
Undeterred, I decided to get back on the horse and headed to the bank the very next day, or, as I've christened it, the glorious 17th!
I decided to head to an area where I'd seen some fish a couple of days previous and try my hand again at the elusive bream.
On arrival, the heavens opened. Which, after the recent warm weather, was bliss and cooled it down a treat. Once the storm had passed through, I got all the gear assembled and set about laying a trap.
Tackling up for Bream
Setting up two rods isn't something I'm a fan of as a rule, but here on the channel, it can be a waiting game and having two rods out with different hook baits can be a good key to seeing how the bream react through the session.
I like to use 13ft feeder rods the majority of the time as in some areas, you have near side weed growing up the shelf, and the longer rod gives you better control when playing a fish. The channel can be prone to a good breeze, where again, the length of these rods enables you to punch a feeder out easily.
For this session, I went with the Cadence CR10 13ft #2 Feeder fitted with the 2oz tip with a CS10 4000 reel loaded with 5lb DH Feeder Line and a 6lb shock leader. The worm hookbait was a size 14 hook, tied with a knotless knot and a quick stop so I could hair rig the worm. For the maggot, I went with a straight size 14.
Having faith in the gear you use is paramount. These fish proper hang on, and anybody who says bream don't fight wants to hook one out of the channel.
The CR10 13ft Feeder #2 has an amazon all through playing action yet still retains plenty of strength further down toward the butt. This action is perfect to cushion fish lunges, especially when they are coming in towards the net. If I require to fish heavier or know I'm on plenty of fish, I would swap to the CR10 13ft #3 or even go for the heavier CR10 13ft Distance Feeder Rod. The distance rod isn't just for longer range work, it's a cracking big bream rod too.
My hooklengths also need to be beefed up. There is no room for a 010/12 diameter line. These fish pull when you hit into them, so I prefer to use fluorocarbon, which in this instance was 018 for the worm and 014 for the maggot, both being Colmic King, this stuff is amazing and very strong!
The feeder setup I like to use is a helicopter rig. I slide a stop bead onto the line, followed by a quick change hooklength swivel, another stop bead and finally a 2/3inch twizzled loop, which houses the snap swivel.
The choice of feeder isn't massively important. You just need one that will carry a decent amount of loose offerings into the swim. A 40-50g feeder will suffice, but always make sure I carry a couple of 60g, just in case the river decides to pull slightly.
Once all the gear was set and ready to go, it was out with a bomb to check the river bed is all clear, get some bait into the swim and set up the traps.
Game Plan
My game plan was to introduce a bed of bait, have regular 5 to 7 minute casts for 90 minutes and then leave out for around ten minutes a time.
For my groundbait, I mixed up a favourite of mine that has been good to me over the past couple of seasons. This is BaitTech Omen/Baitech Kult Carp Sweet Fishmeal with two pints of brown crumb and a pint of soaked 2mm BaitTech Carp and Coarse pellet.
Fifteen balls were made up and sent out with the catty. Once it's in, you can't take it out, so may as well go big or go home, positive is as positive does and in most cases with me, simple as – as simple does!
A straightforward attack was called for, clipped up at 45m was the plan and keep it tight every single cast.
The Session
The session started very slow, but this isn't anything that worries me on here. It is a big water, and if you're lucky enough to catch it straight away, I begin to worry. I prefer to sit for probably a couple of hours without a bite and then catch a few, at least that is the plan.
I had my first indication after 90 minutes, which was a big drop back, which resulted in nothing.
I had to wait another 45 minutes before the next indication, which this time resulted in the firm nod of a snotty slab, my first fish of the new season. It felt so much better to get my season started finally, and I was hoping the season would now start to progress.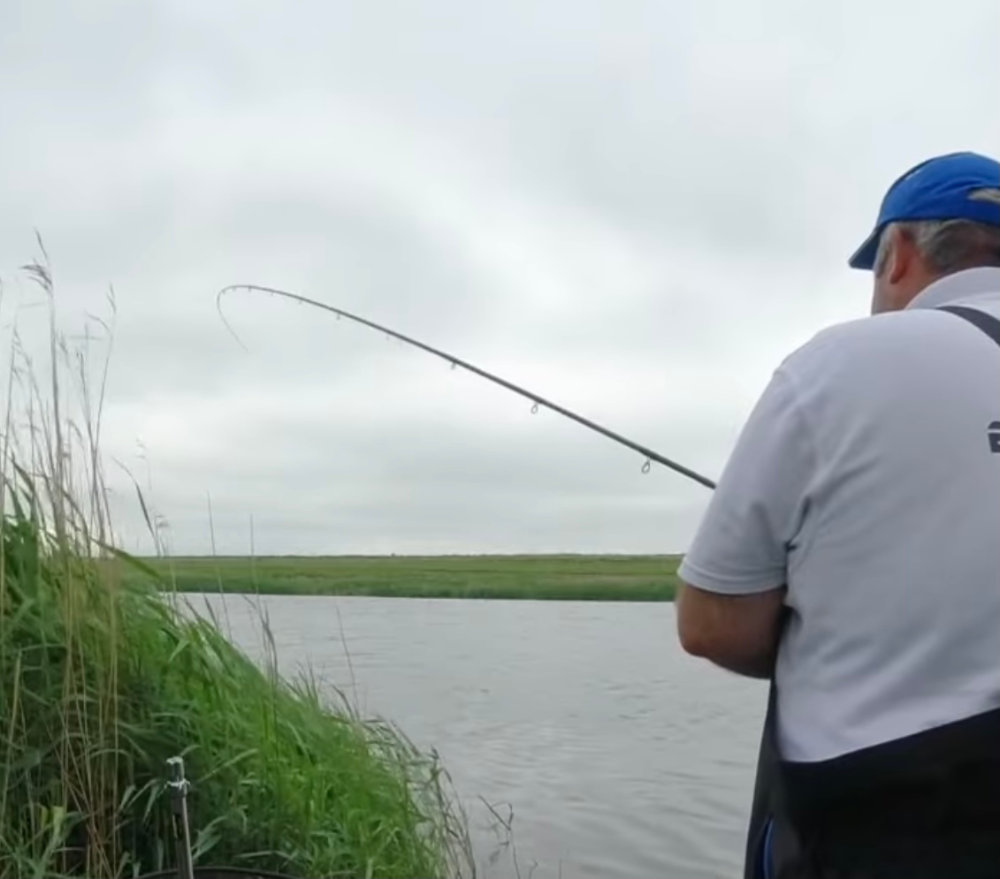 Over the next few hours, I managed to pick off the odd fish, and even a lovely olive green tech was thrown into the mix. I ended the session with eleven bream and a tench, with the biggest bream tipping the scales at 9lbs, a great way to start the season.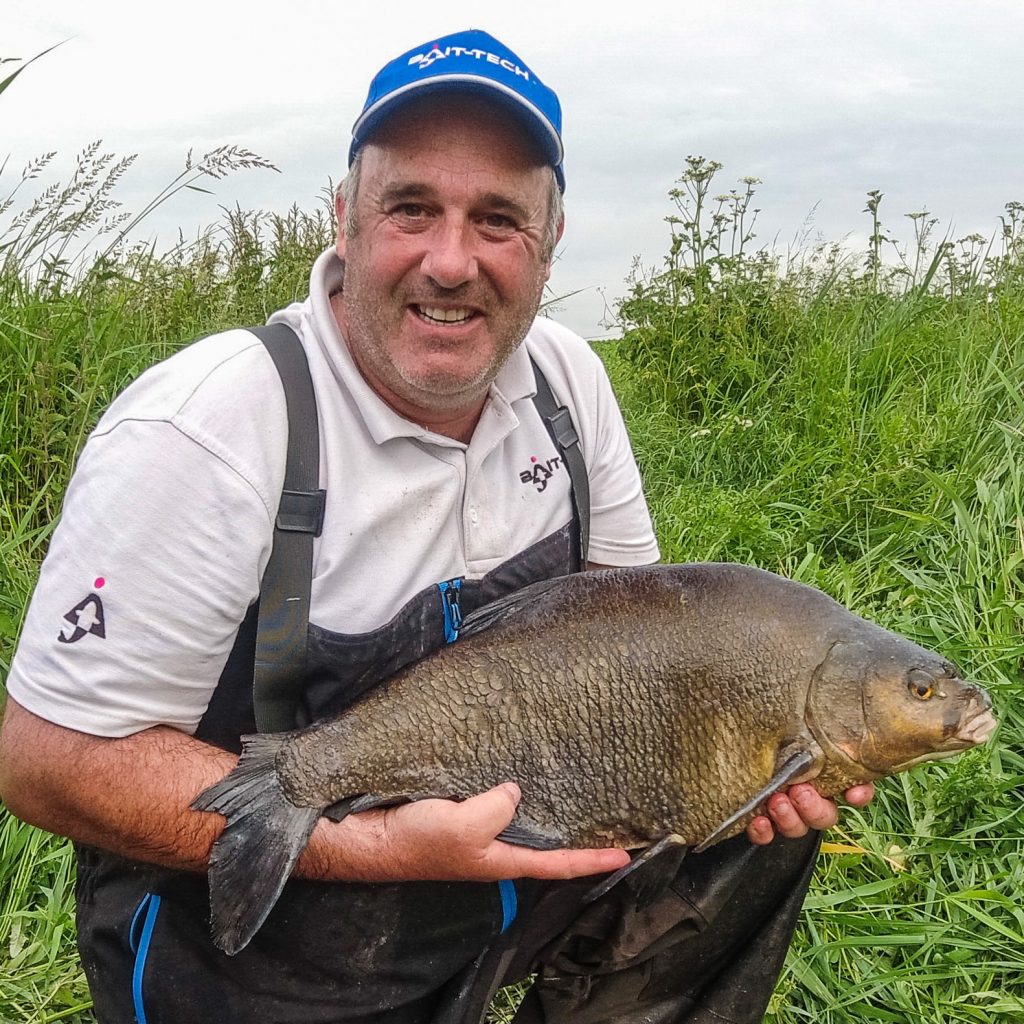 However, my highlight of the session wasn't any of the above. My friend Luke had popped along after work, and whilst he was sat with me having a chat, I asked if he'd like to catch a fish. Luke hasn't been interested in going fishing himself and positively answered yes, so once the tip pulled round, I struck into the fish and passed him the rod.
After a quick crash course in how t play the fish in, a lovely bream was soon on the unhooking mat, a quick photograph, and it was returned to the water. This was the perfect ending to a perfect day, and hopefully, the season will move on to more days like this.