Fair weather anglers – today is the metrological start of winter (1st of December). Whatever your definition of when winter starts (meteorological or astronomical), there is no denying that temperatures are falling, and we're starting to get into the grips of winter. As this blog is typed, Storm Arwen has made its way through Scotland, the North of England and North Wales, and the first flurries of snow have fallen on the ground. The days are shorter (although not for too long, there is a crackle of frozen grass underfoot as we walk to the venue and the crisp snap as your foot hits that frozen puddle – all signs the weather has turned.
So, that means that it is time to put the tackle away until the spring, right? NO! That is the biggest mistake anglers make as far as I'm concerned. I've caught most of my biggest fish during the winter months. It is one of the most productive times of the angling calendar. OK, so it's not t-shirt and shorts weather, you just need to plan and prepare more before going fishing.
I've said many times before that I'm not a match angler. I'm a pleasure angler and I like to pick and choose when I fish and the venues I target. To keep catching in the winter months, you need to pick the right venue and choose the right weather to maximise your enjoyment of winter fishing. I do a few things before I venture out in the colder months expecting to catch fish.
Weather Forecasts
Often, if the forecast says high pressure, then it will be bright, cold and frosty. This will cause the water to clear. So, to me, this means that I start to use smaller baits like pinkies or liquidised and punched bread.
Low pressure usually means cloud, possible rain and therefore coloured water and is generally warmer. So, this to me signals bigger fish, especially on rivers.
Safety
Always check the river levels before you head out. If the river levels are too high for it to be safe, don't go. Also, make sure you check for any weather warnings before you go. Catching a fish isn't worth compromising your safety and that of others.
Comfort
Comfort is key to successful fishing in the winter. The key thing here is that if you are comfortable and warm, you'll catch more fish. It is that simple. Being warm and comfortable means you'll put the effort in, and you'll move, if needed, without any issues. If you're a frozen block of ice on the bank, your motivation levels are going to decrease naturally.
Layering up is key to keeping warm in the winter. A thermal base layer pays dividends with thermal trousers and a thermal shirt providing the first protection base. If you want to use them, Longjohns are great, but the best are modern Marino wool base layers. They trap heat and wick away moisture keeping you toasty.
You can wear several mid-layers. It all depends on how hot you get naturally, how much you feel the cold and if you're going to be taking any layers off during the day. Mid-layers include long sleeve t-shirts, t-shirts, fleeces, down and softshell jackets. The list is endless. One of the best routes to take is to wear a long-sleeved t-shirt and a softshell jacket. For trousers, wear something warm, like fleece-lined or ones made from naturally warm materials. Jeans are one of the worst things you can wear. Denim is awful at keeping out the cold, so give those a miss.
Then comes your top layer. You'll see most of the Cadence Brand Ambassadors wearing waterproof jackets and over trousers (or bib and braces). These are a must when fishing in winter conditions. They block out the wind and the rain. The Cadence clothes are made from Gore-Tex, it is one of the best materials for keeping rain and wind out, but it is expensive. There are numerous alternatives on the market now that do a good job of keeping the wind and rain out, so do some research, and you'll find some good options out there.
Next to your hands, sometimes it is not practical to wear gloves when fishing, so this is only here to give you an option. Bunting gloves can be great. They warm up when they are wet and when they are open fingered (which they need to be), they give you enough movement to bait up, tie knots etc. There are several other open fingered gloves out there, and some are even made specifically for fishing, so do some research if you think gloves could be an option.
Footwear wise, thermal lined wellies are great, as are walking boots. Make sure they're big enough to accept a couple of pairs of socks. Again, layering your feet with a thin base layer and a good quality thermal sock on top will keep your toes warm.
Most heat loss is through your head, so it is worth spending a bit extra on a top-quality hat that will keep heat loss to a minimum. A good old fashioned woolly hat is an option here. Better still is a Marino wool hat. A 50/50 mix between wool and acrylic is perfectly fine for the kind of conditions we fish in Britain.
Finally, keep the fire going with a hot drink. Whatever your tipple of choice, coffee, tea, soup, Bovril – take a good-sized flask of it with you. It will help to keep you warm.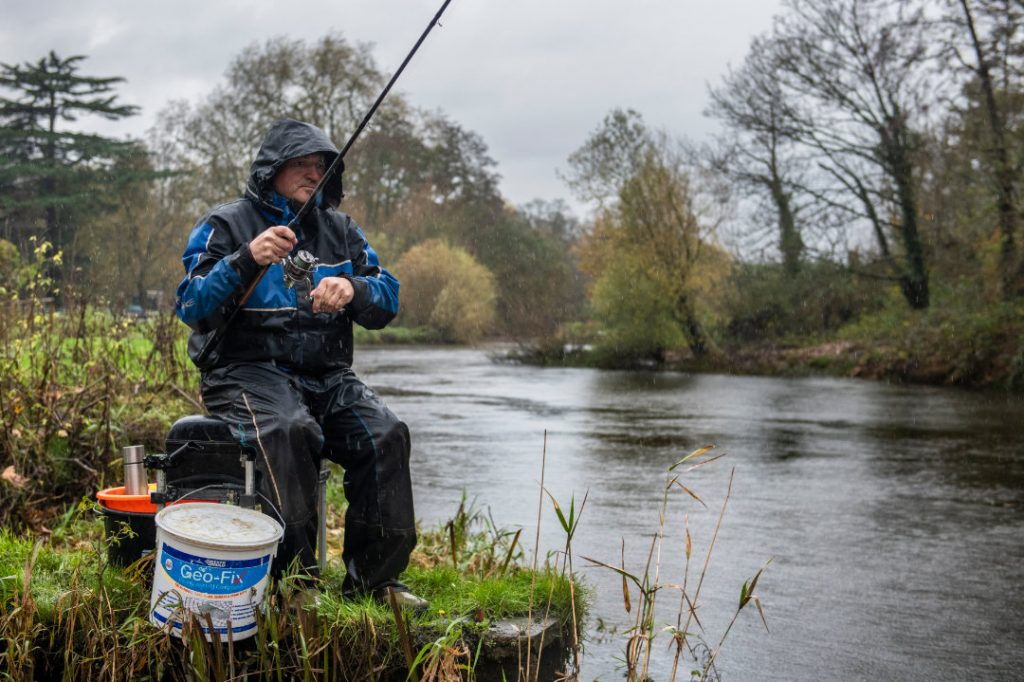 Stillwater Fishing
If I am fishing on a lake during winter, I'll choose to have the wind behind me. Even if it's not raining, I find a swim with cover or a high bank. I often use a tilted umbrella as a windbreak as well. During the summer months, the prevailing winds, generally warm, come for the west or southerly direction. The fish usually follow the wind, as the warmer water is in the upper layers, so you fish with the wind in your face. In the winter, when the winds are much cooler, the fish are generally in deeper water and the most sheltered parts of the lake. As the colder wind pushes water against a bank, the warmer water is pushed down and away from the bank. This is called the thermocline. Fish are cold-blooded; they seek the warmer areas of the water, which is not always on the bottom.
During the winter, you can fish pole, waggler or feeder. My personal choice would be a Cadence CR10 11ft #2 feeder rod and a CS10 3000 reel with 0.22mm mainline, fishing either a small cage feeder or a bomb.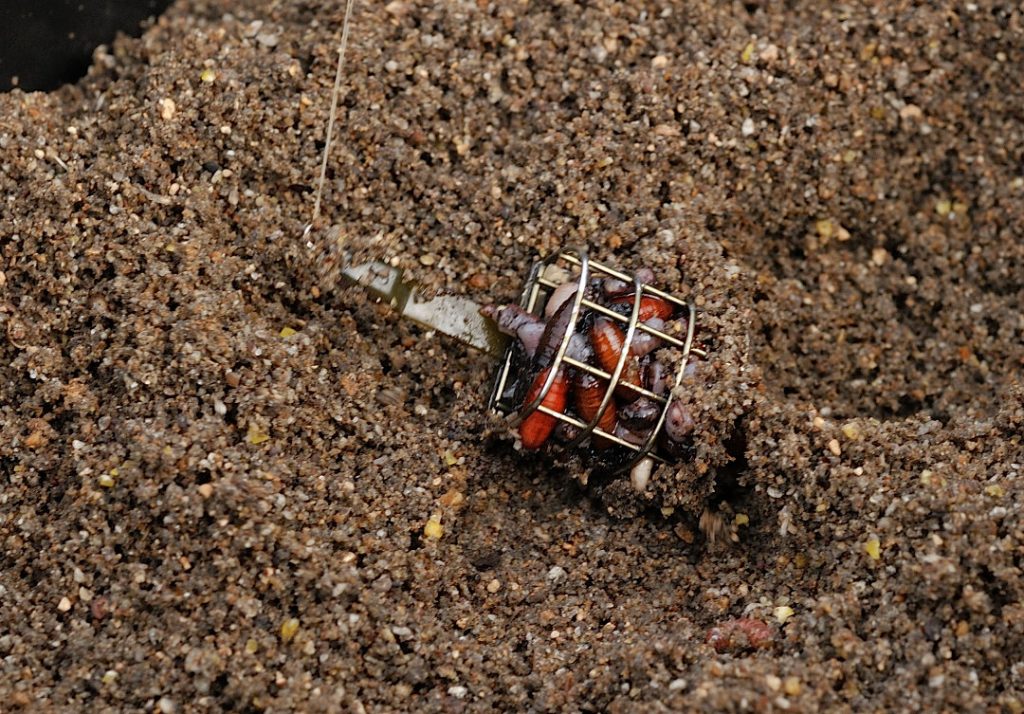 Rivers
My approach to winter river fishing is to travel light and keep moving until you find fish. I take with me a rucksack and a small selection of tackle. A Cadence CR10 12ft Specimen Rod in 1lb TC coupled with a CS10 5000 reel loaded with 0.24mm line. I use the Specimen rod because you can use both a quiver tip and fish a float with these rods, depending on what features you find in your chosen swims.
A good tip is to get to know the river in the summer. When the water level is lower, you can find the gravel runs more easily, spot the undercut banks and any holes between shallows. These are great places to try when the water is up and coloured, and your mental map from the summer will help you catch more fish.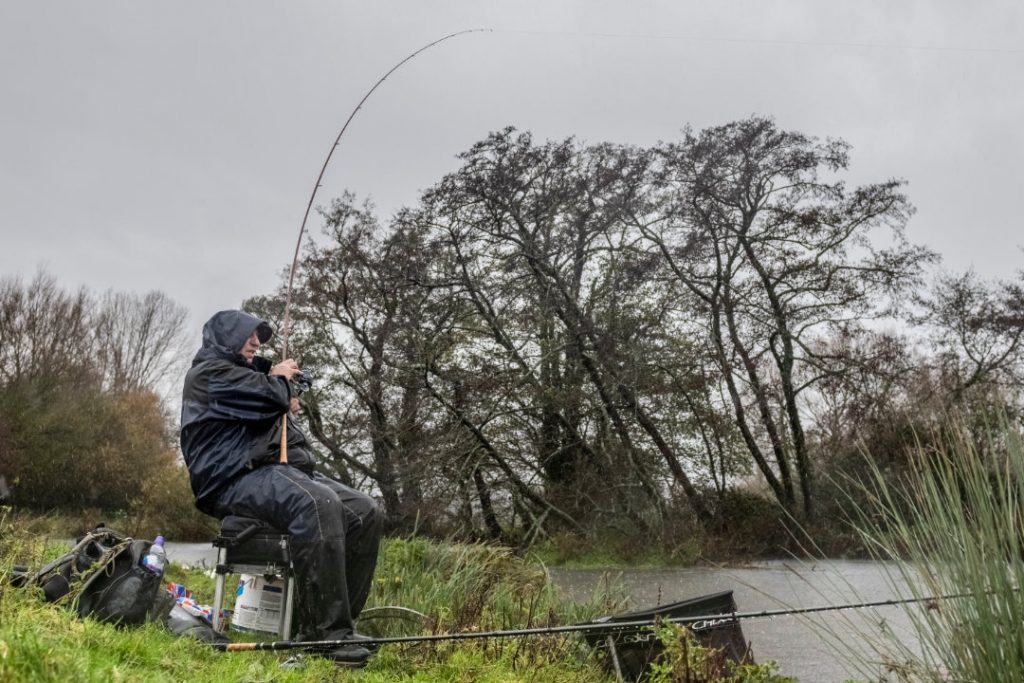 If there is a prolonged period of low pressure, I also take a Cadence CR10 16ft Match Rod #2 coupled with a CS8 3000 reel loaded with 0.16mm mainline and fish with 0.13mm hook lengths. Fishing with maggots can produce some big chub, and I have been lucky enough to catch some big chub float fishing in the winter, with a brace of 6lb plus fish on several trips to different rivers.
So, there are some tips for winter fishing, give it a go – or stay at home in the warm. I know which I prefer – Go Fishing – Give Back!