Confused by the properties of the Cadence CR10 13ft #1 Match rod? Puzzled by the Cadence CR10 15ft #0 Match option? In turmoil over whether to buy the Cadence CR10 13ft #3 Feeder rod…or opt for the Cadence CR10 13ft #2 feeder option?
Yes, at first, it all does seem a bit daunting. I do understand this. In essence, all you need to remember is that the Cadence CR10 family of rods are numbered in a specific order, Zero (#0) being the softest, No1 (#1) still soft but firmer, the No2 (#2) having slightly more power and No3 (#3), the most powerful in any of our family of rods.
If you check out the picture below supplied by Ian Chapman, utilising the Cadence CR10 13ft family of match rods, you can see how the action powers up with each switch from the No 1 rod to the No 2, through to the No 3.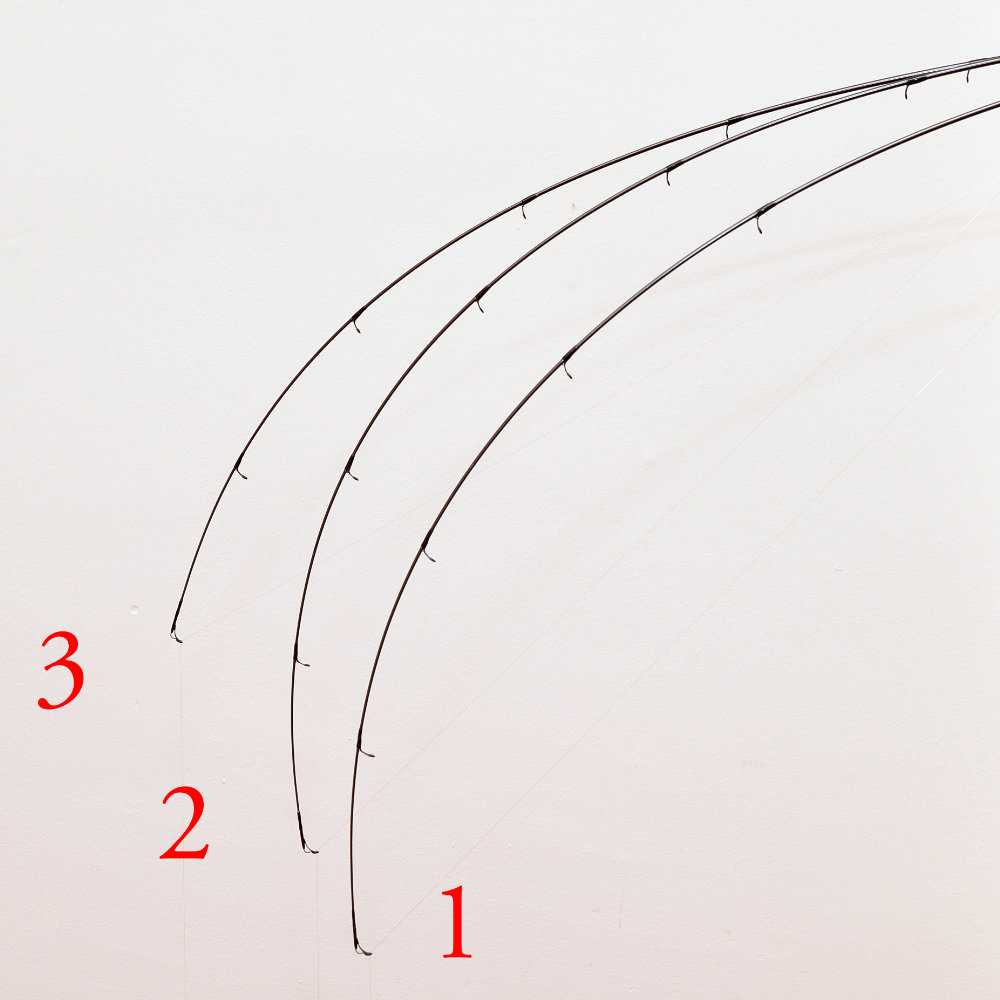 Once you get your head around this, it is far easier to explore further what you are looking for. It's a numbering system not used today by any other tackle companies but was first employed to describe power ratings by the late and much missed Geoff Salisbury when he reinvented the wheel with his fabulous Carbotec rods in the 1990s.
There is no getting away from the fact that most anglers like to pick up a rod and give it 'a waggle' before making their minds up over parting with their hard-earned cash on another tackle purchase. And that is why we run our popular Cadence Roadshows, as it allows James and the team of ambassadors to come to a venue near to you, and you can have a friendly chat about all things fishing while also being able to inspect the range of rods, poles and whips at close quarters.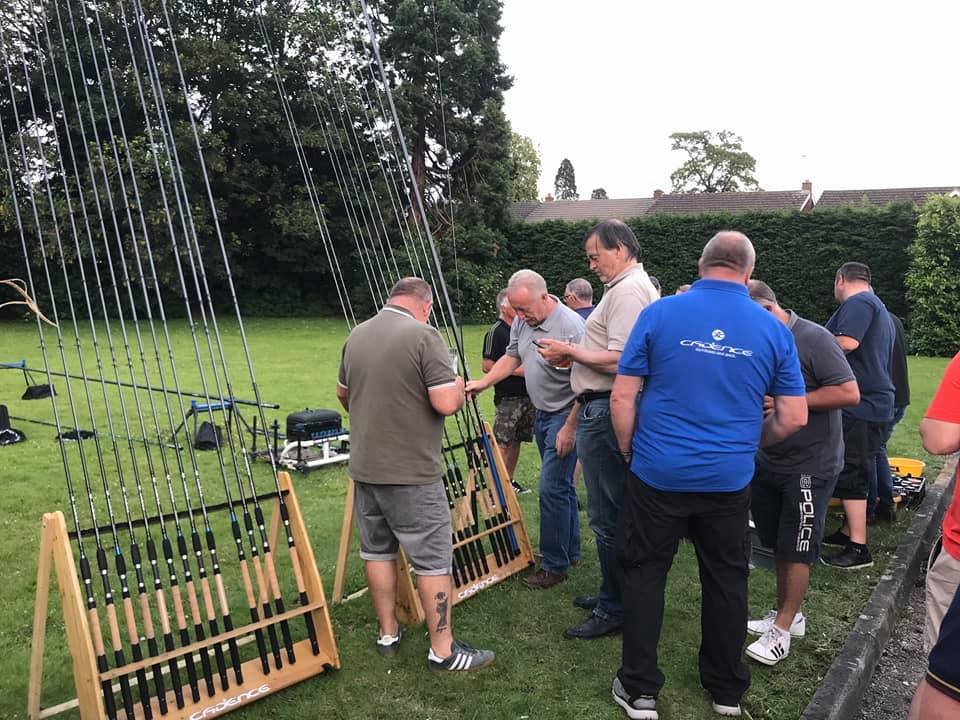 We also help anglers out on the bank. I've lost count of how many people have stopped and had a go with one of the Cadence rods when I have been having a day out on the River Ribble. More often than not, they go away and purchase from Cadence because they have seen that the rods have superb fish playing actions and come at a fraction of the cost of many other top-end rods, thanks to our policy of selling direct to the angler, cutting out many layers which can add to the RRP.
Rod Actions, Where to Begin
So rod actions, eh? Where do we begin? Why don't we start with a quick look through the history of rod evolution and the various breakthroughs in rod-making materials? Nothing wrong with a bit of a trip down Memory Lane, is there?
Let me state that when it comes to rod technology, I am no mathematician, nor do I possess even a GCSE in physics, for I am first and foremost a wordsmith, having eked out a modest living all my working life in newspaper and magazine offices as a journalist and editor/publisher.
But one thing I have been all my life is an angler, and I have to report that sadly, being nearer to 60 years old than 50 years old, I have been around our sport for long enough to see many of the changes in tackle development, particularly appertaining to rod design, construction and the materials used.
When I started out, sitting on the riverbank with my late father in the late 1960s, it was with a split cane rod of unknown parentage. Dad had a solid glass fibre spinning rod and a pocketful of dreams. We didn't catch much!!!
Moving forward in time, I came into possession of an Edgar Sealey Black Arrow glass fibre rod, an 11-foot-long model, and things were looking up. In the early 1970s, Redditch-based Edgar Sealey was one of the main manufacturers and sellers of rods in the UK, along with Milbro, which Daiwa later acquired.
Swedish company Abu was also a major player, particularly with the development of their All-England Fast Taper Mark V and Mark VI match rods in the mid-1970s. Also, big players back then were Hardy, and a company that still exists down near Huntingdon in Cambridgeshire, Bruce and Walker, which was in the forefront of carbon rod development.
Ivan Marks and Roy Marlow also sold their own 'Persuader' rod range, and although I never waggled one or saw one, from what people tell me, these were also good.
If memory serves me correctly, it was around 1977-78 when the rod manufacturing business started to make the initial strides towards what we see today, i.e. lightweight, quality rods with forgiving fish-playing actions.
Now 'our James' – (Mr Robbins) is 10 to 12 years younger than me so he would just about have been out of nappies when a certain match fishing partnership, in the shape of Clive Smith and 'Sir' Kenneth Giles, joined forces and dreamed up and created the Shakespeare Match International float rod. We were still in the age of glass fibre, but this blank still represented a quantum leap, in my humble opinion.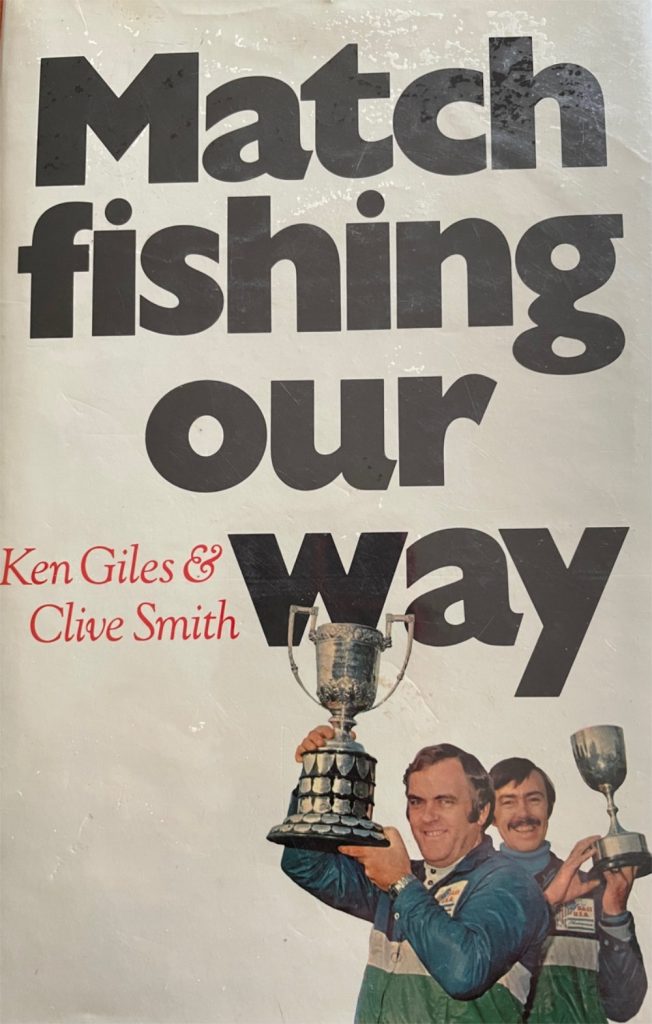 A friend bought the 13-foot model and, compared to my ABU Mk VI, it was in a league of its own. It was so light, but best of all, the handle was a manageable length, protruding just a couple of inches past your elbow. The handle on my Abu rod was getting on for two and a half feet long, which meant that in reality, the fishable bit in front of my hand attached to the reel was only ten and a half feet of rod.
Now we all know that the more rod you have in front of you, the easier it is to create or achieve what we call 'good presentation'. The Shakespeare Match International rod created this option because you had more fishable length where it mattered, out over the water.
This development was a game-changer, but in a short space of time, things were to become even more interesting with the arrival of carbon fibre as a rod-making material.
Imagine the look of delight and disbelief on my face when, on Christmas Day 1980, I awoke to find a fishing rod at the end of my bed. On opening the wrapping paper, there before me was a 13-foot 'Dave Thomas' match rod, made by another Redditch tackle company, Craddock. But this was made using carbon fibre and compared to the ABU rod I had used for the past four years, as light as a feather! It took a bit of getting used to striking with the Craddock, as you only needed to sweep the rod back a couple of feet to connect with the fish, whereas the Abu required a run-up!
Those of you reading this who are not familiar with the name, Leeds-based Dave Thomas was a top Trent angler who fished with Leeds DAA and later the Barnsley Blacks, who brought us the bronze maggot revolution and took the Trent circuit apart. He and the enigmatic John Dean were quite simply 'winning machines' on the Trent at that time. Seemingly every week, the Angling Times and Anglers Mail match pages were dominated by the match-winning feats of these two men.
And postal worker Dave then deservedly went on, in 1981, to be crowned individual world champion when England valiantly failed to beat the French to the gold medal on home soil at Luddington, on the Warwickshire Avon. That was some team: Kevin Ashurst, Clive Smith, John Dean, Dave Thomas and Tony Scott. Max Winters was reserve, and he fished the individual along with Dave on the Sunday, finishing a creditable sixth overall. Good old Max!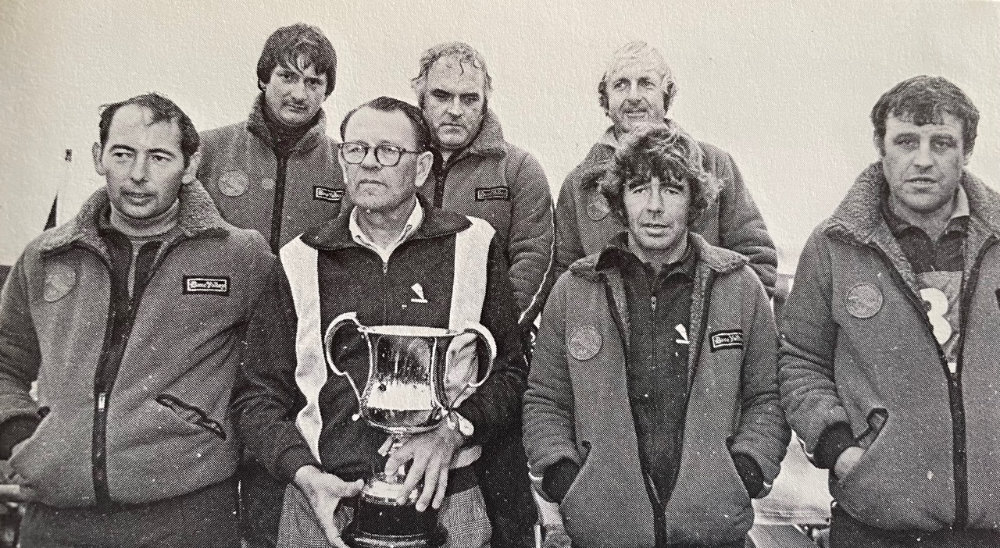 These were very much days of tackle development as manufacturers grappled with carbon technology. Shakespeare then brought us the President, Bruce and Walker worked with John Dean on a range of rods, Sundridge teamed up with Kevin Ashurst to produce a float rod which sold in the thousands and down in deepest Devon, an exiled Prestonian called Geoff Salisbury was working with Swedish engineer Omri Thomas on what would become the Normark range.
It wasn't long before other companies with experience of carbon development processes, in the fields of aviation and the military, started to produce fishing tackle and Tri-Cast, teamed up with Tommy Pickering, started producing spliced tip float rods and, in another development, Kevlar-blended feeder rods.
I won't bore you with any more of the history of rod manufacturing but will fast forward to the present day, because what you are seeing with leading rod manufacturing companies such as Cadence is the appliance of science and carbon technology to create rods to cover a multitude of situations.
The biggest breakthrough in recent times, without question, has been the ability for manufacturers to roll hollow tip sections so fine that solid carbon spliced tips have been rendered obsolete.
We are now at a stage where, through good judgment and experience of fishing, allied to thorough and rigorous field-testing, we can create a rod to suit you, as an individual.
As stated at the outset, I am no rocket scientist, but I do think I have an innate 'feel' for what makes or does not make a good rod. And Mr Robbins? Well, what can you say? He is a stellar angler, a very good listener, and happily, he has the knack of transforming what you 'want' into a perfectly useable end product.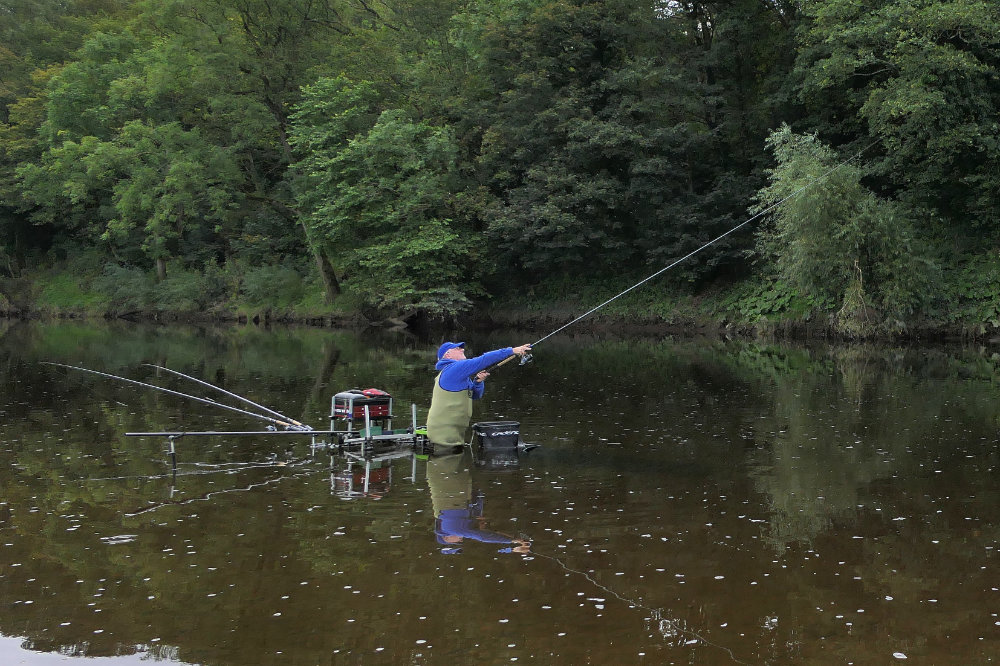 If you take the Cadence CR10 15ft #0 Match as an example, we decided to add this to the existing family of #1 and #2 rods in the 15ft family because some people just prefer a slightly softer playing action with a blank that offers a bit more 'feedback' from the fish.
I am one of those anglers who like a rod with forgiveness and 'subtle' power. This comes from years of using Normark Microlites and Carbotecs.
So how did the Cadence CR10 15ft #0 Match rod come into being? It was achieved by designing a tip section that was 20 per cent softer throughout its length than the 15ft #1 blank and also 20 per cent softer from the point at which the mid-section joins the tip section to the mid-point of the middle section.
This created more 'damping' of the energy created by a fighting fish, without the rod locking up, yet from the mid-point of the mid section through to the end of the butt section below the elbow, the power and stiffness remained as per the #1 rod. I hope this explanation makes sense as someone who was most definitely not a star pupil where physics was concerned. My physics teacher, Stephen Haydock, was a very patient man!!!
But as an angler, I can tell you this: Marrying a softer tip and a softer mid section meant that I could play fish with the 15ft #0, feeling everything the fish was doing. Another word to describe what I could feel is simply: 'feedback'.
But you should not be deceived by the Cadence CR 15ft #0 Match because if you have any misconceptions that it is a soft rod and therefore not for you, hear me out.
The first time I field-tested the prototype on the River Ribble near Preston, I hooked and played a 10lb salmon for 40 minutes, after it had snapped at my caster hook bait intended for roach and chub. The reel line was 2lb breaking strain, and the hook length was .085mm diameter, which is a finer diameter than old-style 12oz Bayer Perlon. The fact I remained attached to the fish for the best part of an hour tells you something about the rod's capabilities.
Soon after, on another trip to the Ribble, I caught 20 chub for 66lb in a timed two hours. I was not bullying those fish – you can't bully chub to 6lb on a .12mm bottom and 2lb reel line, certainly not when hooking them 50 yards downstream. But I can only surmise that the softness in the top half of the rod doesn't feel fierce to the hooked fish, meaning you can lead them, like a dog on a lead, back up the peg to the landing net. It's that old analogy, the harder you pull, the harder the fish pull back. The same principle applies when pole fishing, i.e. the softer the elastic, the less inclined is a fish to panic and bolt. Yes, the Cadence CR10 15ft #0 Match is a thoroughbred rod and can handle anything you throw at it.
But just because I get on with it does not mean that it is the 'right rod' for everybody. The saying, 'one man's meat is another man's poison' comes to mind. Within the Cadence Superteam, you have the likes of Tony Marshall, who swears by the Cadence CR10 14ft #3 Match rod and uses it for 'everything', and then you have others in the squad who prefer the CR10 14ft #1. Apples and pears. Fish and chips, lasagne or spaghetti carbonara? LOL. What I am trying to say is that we all like different things.
I have always liked softer-actioned rods, although not to the point where they are too soft. James has always preferred rods with a more 'robust' fish playing action, but as well as fishing the Warwickshire Avon a lot, he also spends a lot of time on the Wye, which is a different prospect requiring different tools.
However, the common denominator between all the rods in the Cadence range is a non-locking fish playing action and an ability to cope with bonuses, sometimes on very light gear.
Just talking about the CR10 14ft #1 Match for a moment, just a couple of weeks ago, in September 2021, I had a session on the Ribble and was faced with very difficult conditions, by which I mean bright blue sky, fierce sunshine, a very low river and gin-clear water. I had a wooded bank facing me and decided to fish a waggler three-quarters across, towards the cover, hoping to mug an odd fish or two that might be inclined to leave the shaded far bank.
The terminal gear was a size 22 hook, baited with double maggot, to a .08mm bottom. After a slow start, I began to net some quality roach to 10 oz, but it was hard work, only getting a bite every 10 minutes. Three hours into the session, the float buried, and I was attached to a 4lb-plus chub which took a good 10 to 15 yards of line off the reel on its initial run for cover.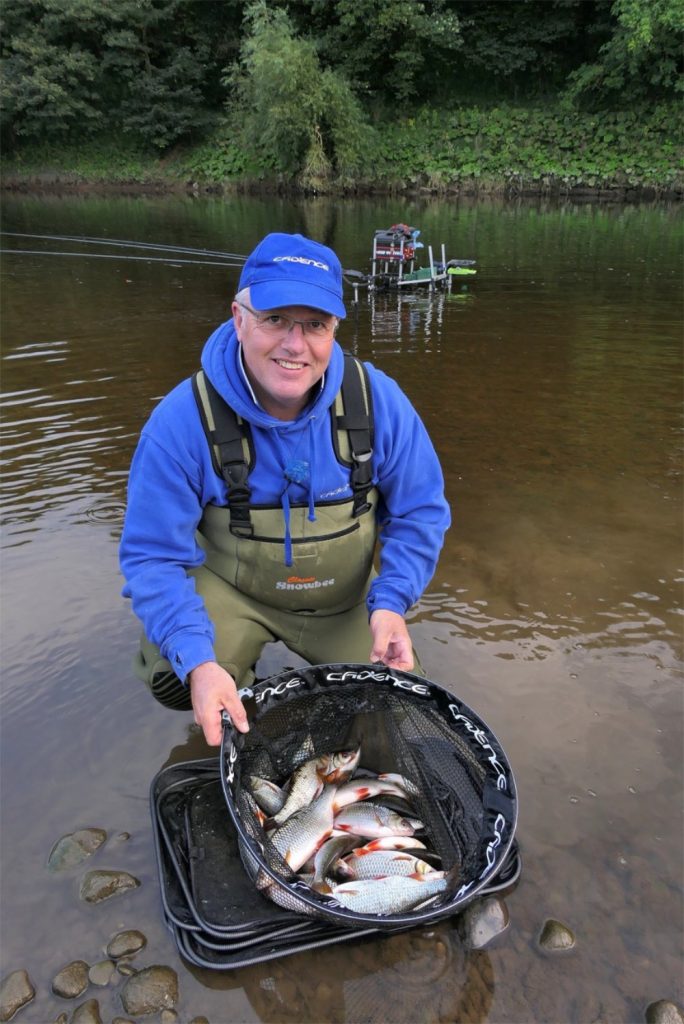 The long and short is that I netted the fish five minutes later, and I was left admiring the way the rod handled everything. A softer rod might have seen the chub reach the far bank snags, and then, of course, it would have been game over. It's about finding the balance between power and forgiveness.
Now we have other rods in the CR10 14ft Match range, the 14ft #2 and the 14ft #3. I have used the 14ft #2 on the famous Pipe Peg on the Winterdyne section on the Severn at Bewdley. The river was a good four feet above normal, and my only option was to fish down the edge on the float – it was a float only match – hoping to catch chub and barbel. I felt it as the right rod for the peg. And then we come to venues like the Wye where you face a very powerful current and have the prospect of big weights of big fish. This is where the 14ft #3 would find its place in my rod bag. It's all about horses for courses, in my opinion.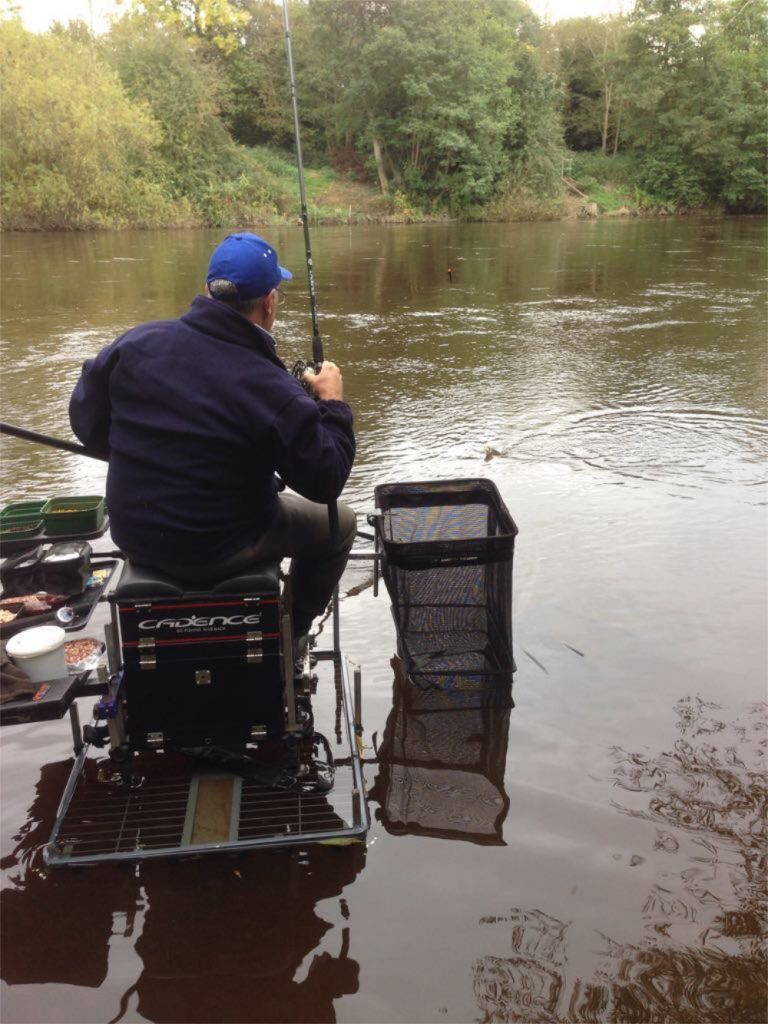 And that is where the Cadence range scores highly as we can provide a rod to suit you and the peg you are fishing.
We are fortunate at Cadence to have a team of anglers – both individuals and team anglers – who work as a 'brains trust' to help develop and create a range of products that are 'fit for purpose'.
Within the team of ambassadors are people like Steve Whitfield and Wayne Bartholomew, who are fantastic all-rounders but truly exceptional at feeder fishing.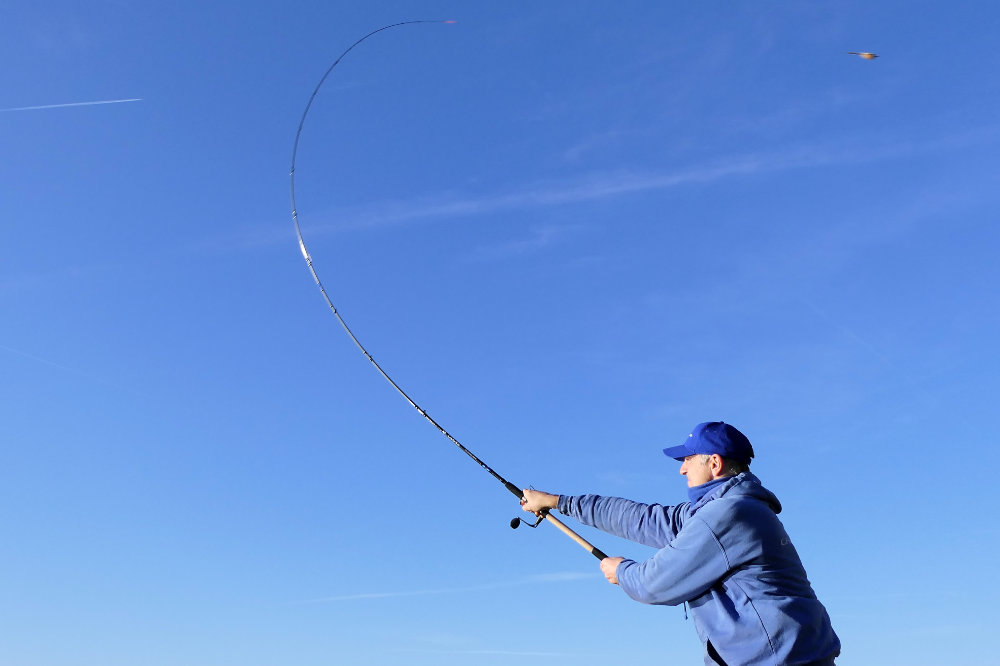 There are people like former RiverFest winner Ian 'Speedy' Ward, who had great input in designing the Cadence CR10 18ft #1 Match rod; there are anglers like Welsh legend Darren Frost, Adey Piggott, Adrian Stokes, Paul Kozyra, Neil Lawrence, Terry Trueman, Steve Cowley, Leigh Harrison – who came up with the winning formula for the CR10 14ft #0 Match rod (you can read more from Leigh on this rod here) – and we have input from a raft of talent within the Cadence Superteam.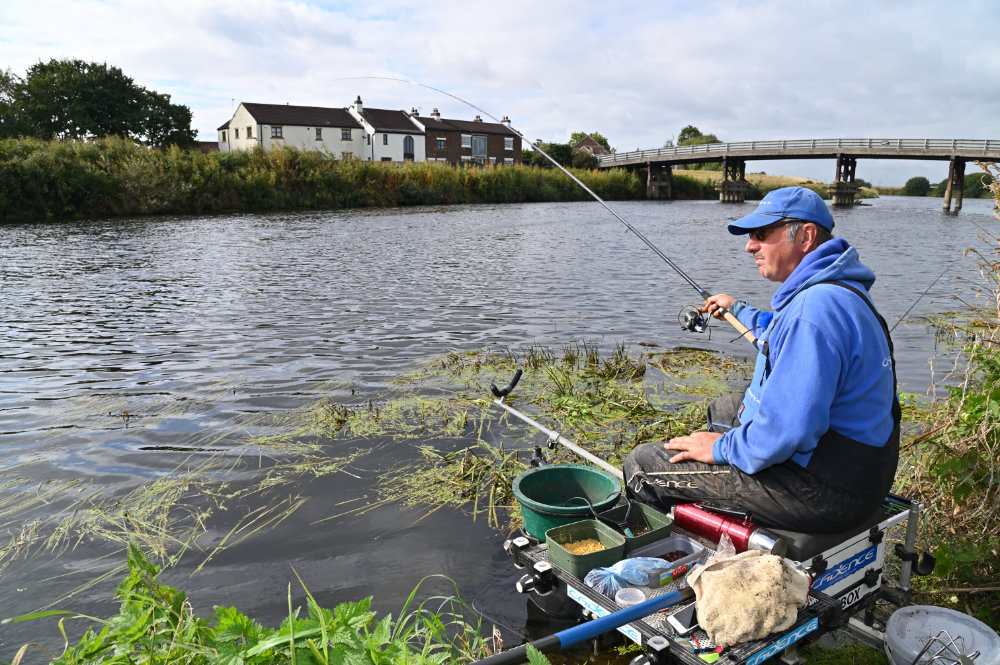 With such a wealth of angling intelligence gathered under the Cadence banner, the simple question is: how can you go wrong?
Which only leaves me to add that if you have a peg or situation in mind and cannot seem to find the right rod for the job, why not see when a Cadence roadshow is next in your area and put a note in your diary to pop down for a friendly chat?
As many of you pop pickers will no doubt know, U2's Bono sang: "I still haven't found what I'm looking for".
But be assured that there is every chance that you might be able to find what you need to get more out of your fishing within the Cadence range.