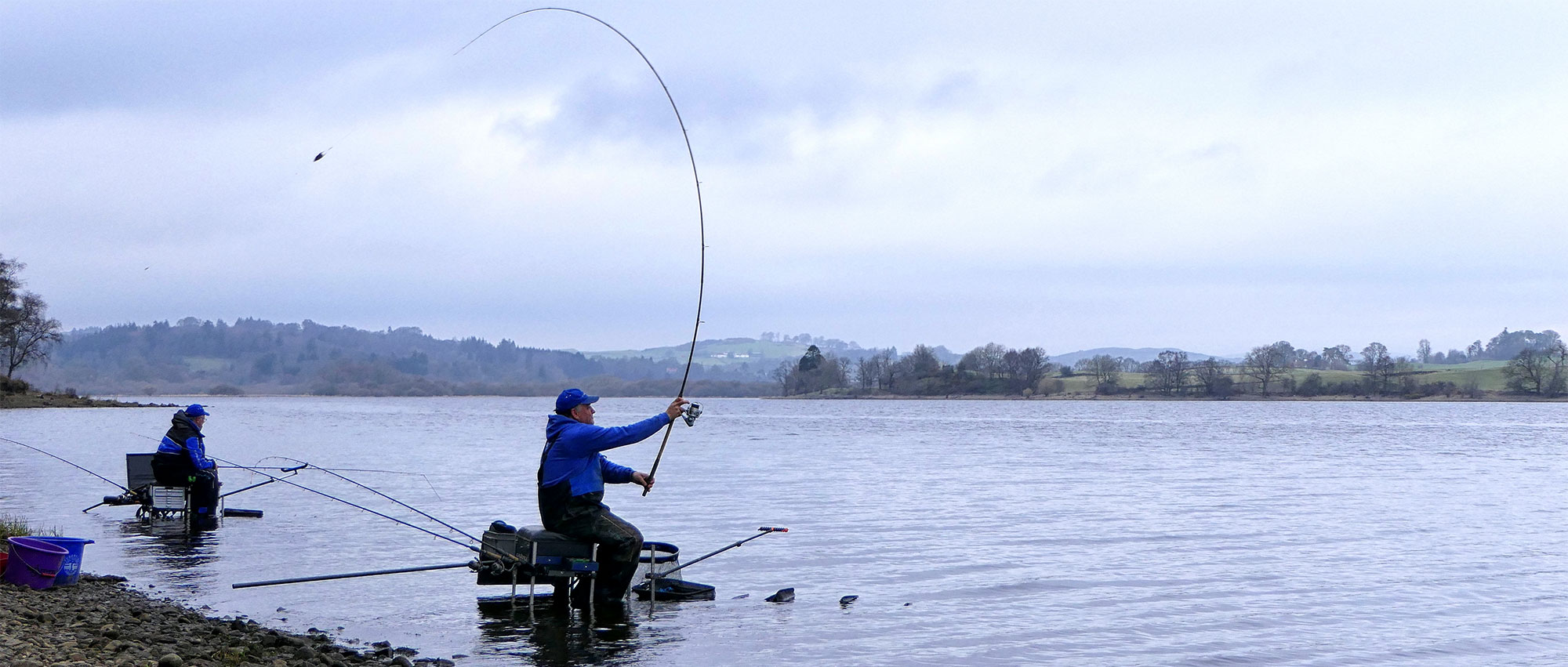 Performance for Less
Cadence products offer the angler high-performance premium fishing tackle at an unbeatable price. We manufacturer high-quality, feature-packed match fishing reels, feeder and match fishing rods and ultra-light, high-end poles and whips. Since 2022 Cadence have produced high end single handed, double handed and fly fishing reels. Cadence products have been designed by anglers who are out on the bank, fishing day in, day out. This enables us to design products that meet the needs of anglers, exceeding their expectations and doing it all at a sensible, affordable price point.

All Cadence products come with a one year warranty and outstanding customer service to match. Making sure your experience of owning a Cadence product matches the performance of our rods and the smoothness of our reels.

Not only do Cadence customers get top quality gear, every purchase of £50 or more helps our Go Fishing. Give Back campaign, ensuring more young anglers take up fishing.
User Reviews
Wow, what can I say, bought the 10ft CR10 feeder rod. It's pencil thin with a superb action, handles big angry carp with ease, comes with 3 carbon tips 1oz 1, 1/2oz and 2oz. Astunning finish from tip to butt……I was that impressed I bought another one!!!!!
Awesome rod, definitely the best in its price range. Lovely action and can't wait to use it again.
An absolute joy to use. Not only looks stunning but is light and effortless to fish with all day. The tip is beautifully soft and keeps bumped fish to a bare minimum. What I love though is that this rod also has plenty of power further down the rod should you hook a bonus fish, which was something my previous top end rod always let me down on. I would highly recommend this to anyone looking for a longer rod.
10/10 my experience of Cadence Fishing UK. Before I ordered a rod and reel from Cadence I sent and enquiry with a couple of questions. These were answered fully by return. I then proceeded to the website and made my selection, this is a very easy site to navigate and set up an account. I placed my order and received a confirmation and receipt by return. Next day I received a text to say my order was despatched, the delivery company confirmed a time of delivery. When I returned home the order was in my kitchen thanks to my wife. It was well protected and quite frankly the best value for money rod and reel combo I have purchased. CR8 3000 reel and CR10 11 ft feeder rod, superb quality perfectly balanced and I can't wait to try them.
Truly one of the best feeder rods I've used in 30 years of fishing… lightweight slim and a beautiful action!